Fanatics Sports Card Drops: A Guide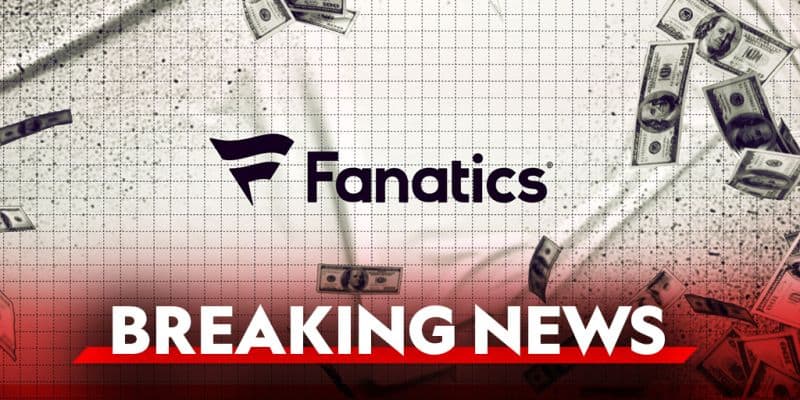 Fanatics verges on becoming a monopoly, the likes of which has never been seen in the hobby previously. But if anyone thought they would enter the card space quietly, they have been proven wrong.
Instead, the sports apparel giant has been upending the way cards are sold, even though they have only had one significant release so far. So, how will Fanatics sports card drops take place?
With baseball, basketball, and football rights tied up, Fanatics will be the one-stop for most collectors. So naturally, therefore, we are paying extra attention to any signs of how the company is planning to do business. One field where they seem to be rethinking the common wisdom is product drops, releases and even breaking with Fanatics Live.
The Problems With Current Drops
Obtaining cards online in recent years has been difficult. There is a lot of competition for the most popular releases. Therefore, cards often sell out very quickly. It doesn't help that many users have set up bots to snap up the products rapidly. After all, the honest and entirely human collectors also want their share. We have provided you with a guide to snap up these releases anyway. Still, it can be difficult and frustrating.
Another problem has been pricing. With releases highly popular, companies have been gouging us with inflated prices. In addition, the release methods have often served to increase the prices. Particularly notable in this regard is Panini's Dutch Auction system.
Fanatics has two new systems, one for pricing and another for drops. They hope to replace the currently broken mechanisms with fairer and more efficient options.
The Fanatics Sports Card Drops System
We don't have the final word on Fanatics' exact system for major card releases. At least not yet. But the company has a tried and true system for popular product releases, which currently includes trading cards alongside other products. They are proud of it, and it stands to reason that card releases will follow a similar pattern when they obtain all the significant licenses.
Fanatics believe that their system has the answer to the bot problem. According to their website:
"Gone are the days of 'first come, first serve', as we know that in today's world it doesn't benefit real fans (sorry bots). Instead, product Drops gives power back to you. This new on-site feature gives fans a better opportunity to get in on those highly coveted, limited stock releases (Trading Cards, Sneakers, Soccer Kits, etc.) that always seem to sell out faster than you can blink."
How Do The Fanatics Sports Card Drops Work
Here are the steps, according to the Fanatics website:
Enter the Product Drop – you will need to be a registered user to be eligible.
Set Up an Account – register for a Fanatics account if you are a new user.
Input Shipping and Payment Confirmation – these are necessary so that we have all your correct information (please note that your Credit Card will not be charged but only in the event that you have been selected to purchase).
Complete Submission- confirm that all your information is accurate and click "Enter Product Drop" to finalize the process
Here are some things to know about these drops:
Every Product Drop will have a specified submission window, so pay attention to the Start and End Date. Only submissions during this period will be eligible to participate.
Successful orders will be processed within two business days post-drop. Only if you are selected to purchase will you receive an email communication.
The selection process is a proprietary anti-bot mitigation and randomization system to provide an enhanced shopping experience to our fans.
Blind Dutch Auctions In Fanatics Sports Card Drops
The first major release from Fanatics was Gary Vee's zerocool trading cards product. Sports card fans have their misgivings about the release itself. However, there is no doubt that the release was a massive success from a technical standpoint.
Perhaps the most critical element in this release is the pricing process. We have seen Dutch auctions from Panini. But Fanatics has adopted its own variant: the blind Dutch auction.
How Fanatics Blind Dutch Auctions Work
The company brand their pricing and selling process based on transparency, equal access, and a fair process.
Here is how the zerocool blind Dutch auction works in practice:
You enter the maximum price you are willing to pay for a box.
You enter the number of boxes you are interested in purchasing.
All bids from all users are hidden from each other.
Fanatics matches the number of boxes available to the highest bids. So, if there are 3,000 boxes available, the three thousand highest bids win. All of the rest lose.
None of the losing bidders are charged for participating.
The lowest winning bid is the clearing price for the box. All winners pay the clearing price, regardless of their submission. Therefore, if you bid $2,000 but the clearing price is $1,00: you will pay the lower price.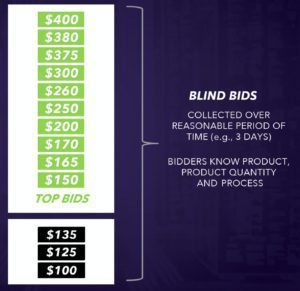 Is The Fanatics Blind Dutch Auction An Improvement?
Mathematically speaking, this system guarantees that most consumers will pay significantly less than their bids. In the case of the zerocool cards, it certainly worked to the advantage of the consumers. We can see that from the resell prices of the product. Here are the sales in the days following the initial release:
By providing the boxes to consumers at the lowest price for a winning bid, Fanatics clearly offered the cards for far less than they were worth. That is an excellent sign for future sports card releases.
Why Is Fanatics Taking This Approach To Fanatics Sports Card Drops?
Why is the company doing this? Fanatics are hoping that by adopting more user-friendly practices, they will increase the overall volume of customers and earn the trust of the hobby.
Michael Rubin, the CEO of Fanatics, thinks his goal should be to grow the hobby rather than get more profit from existing customers. As he explained in an interview, "We're thinking about two things: how do we exponentiate and grow the amount of collectors in the business to grow the market. And the second thing is, how do we make the collector experience much better. And so I'm highly confident that when we begin marketing for the first time and improving the collector experience, we can get consistent growth."
The numbers Rubin is looking for seem very ambitious: "My goal would be how we have 50 million, or 100 million collectors, or hundreds of millions of collectors. So I think there's a huge opportunity for us to really grow this market."
A Note For Flippers
Fanatics are planning to take steps to limit the access of flippers to their products. According to their user terms:
"The Platform is intended solely for FANATICS to sell FANATICS products direct to end consumers, and therefore purchase of products for resale is strictly prohibited. Purchase for resale means the purchase of FANATICS product by someone who resells, or intends to resell, the FANATICS product to others (consumers, businesses or any third party). If FANATICS believes you are involved in purchase for resale, FANATICS reserves the right to take any action against you, including, without limitation, to restrict sales to you, cancel your orders, and/or suspend or close your account. "
We don't know what measures will be taken and how they will work. However, this statement may indicate a genuine interest in fighting the flipping of wax. If they are series, that could have severe repercussions for the market.
We guess that Fanatics will use their large sales staff and computer programs to cross addresses and credit cards. So, flippers will have to get creative with both. While people create sham addresses and credit cards for money laundering, I'm not sure they will for a box of Optic. So, these measures could end up being quite effective.
The Pandemic Era Sports Card Flipper Starter Kit. pic.twitter.com/hAqK2IFw4s

— The Bullpen (@TheBuIIpen) June 2, 2021
Bottomline On Fanatics Sports Card Drops
When this becomes the default way to buy cards, expect to hear less complaining about bots. However, there will probably be all sorts of conspiracy theories over the algorithm for random picking. In fact, some people already believe that is the likely outcome.
However, this system seems far fairer to me. The current system gives too much scope to bots. In addition, many of the drops occur in the morning, which discriminates against West Coast collectors (such as myself!)
So far, I am pretty impressed by Fanatics' commitment to addressing some of the outstanding problems with the hobby. None of their policies so far seem exploitative. The logic behind these policies is sound. Rubin and co hope to make the collecting pie bigger rather than gouge every last cent from committed collectors. That seems like a marked improvement from the prevailing policies in this industry.
However, we will keep an eye on developments. Monopolies usually end up gouging the consumer in one way or another.