The Ultimate Whatnot Review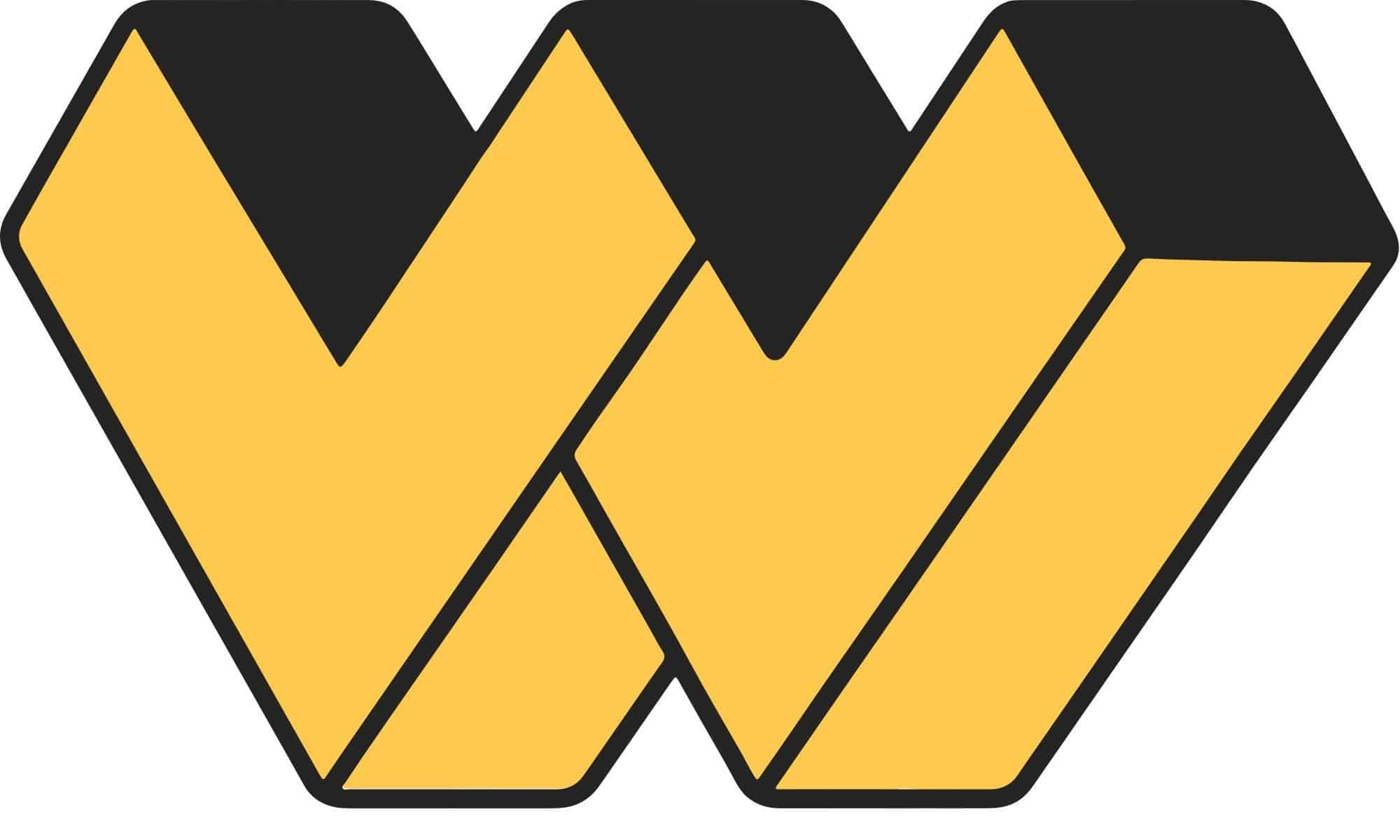 Whatnot is the future of shopping. At least, that's what a PRNewswire newswire press release said as it trumpeted Whatnot's $50M Series B funding round. But is that accurate: our ultimate Whatnot review will answer that question and more.
But our concerns aren't the future of shopping—it's the future of sports cards transacting. You know, the important stuff. And, lucky for us, Whatnot has a focus on sports cards.
Today, we will look at the app and present a detailed review after a whole week of using it.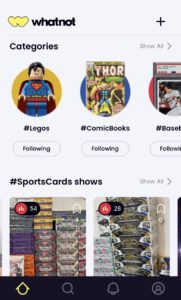 History Of Whatnot
Whatnot was founded in 2019 by Grant Lafontaine and Logan Head, and in the short time since then, Whatnot has become the most prominent live stream shopping platform in the US by purchase. It not only sells sports cards but collectibles like FunkoPop, Pokemon, comic books, and TCG like YuGiOh, Dragon Ball Z, and Magic: The Gathering cards.
It's an app made for collectors by collectors, and it's unapologetically nerdy (the design team doesn't hesitate to point out their nerdiness on their website). Their funding comes from a slew of big names, both celebrities and VCs, including Anu Hariharan from Y Combinator Continuity, Andreessen Horowitz, Animal Capital (Josh Richard, Noah Beck & Marshall Sandman), musicians Ryan Tedder and DJ Skee with Mint 10, NFL players DeAndre Hopkins and Bobby Wagner, and Jeremy Padawer, and more.
How To Use Whatnot
Whatnot's focus is live shopping, breaks, and auctions. So at basically any time during waking hours, you can get on the app and find somebody breaking cards, packs, or live auctioning and inventory.
The live portion is mobile-only, which is somewhat annoying. After all, most major streaming platforms (Twitch) are as nice on your computer, if not even better. Being confined to your screen for shopping sports cards feels cumbersome, and it also makes it harder to check comps. I think I'd be more likely to use this app if I could let the auctions run on my second PC monitor and occasionally snatch up deals.
That said, there is an online store that you can browse on your PC. It has over 1,000 listings, and it seems like everything is priced about 15% over comps, so I'd stick to eBay if you're looking for deals.
For the live portion, this is mainly done through breaks and auctions. The seller will show the box/pack/card up for sale, and viewers will bid for a minute. The catch, however, is that each new bid adds additional time.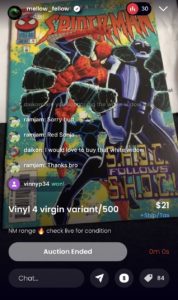 More viewers come during the afternoon and evening, but I ran into quite a few 6:00 AM breaks (CST) throughout a week of Whatnot use. During these breaks, there were only a dozen or so viewers on average. Therefore, the product sold for a bit less than the breaks coming later in the day.
Shipping Options And Costs
Shipping is a standard rate on Whatnot, and the prices get better the more you buy. You can find information on weights and prices right here, but shipping starts at $3.50.
What Does Whatnot Specialize In Selling?
For now, the company only sells collectibles, and most online reviews are focused on Funko Pops more than anything else. Still, browsing through the in-app categories section will reveal that the app covers basically anything human beings have ever tried to collect, and some things I had no idea there was a market for (shoutout "mechanical keyboards.")
How Do You Buy On Whatnot?
Buying on Whatnot is easy. You can buy from a seller's store based on their listings, or you can buy auctions you win during the live streams.
You need to set up an account and have payment on file for live auctions, but the app does a great job directing you from purchase to payment. It's easy and as standard as most buying platforms, accepting all the major payment options.
The Ultimate Whatnot Review Of The Buying Process
First, let me say this: if you want reasonable prices, Whatnot is not the place to be. While some of the live auctions sell for a bit below comps, it's close enough to eBay prices that you'd be better off searching yourself than being at the mercy of a streamer who determines what is for sale next. But, on the other hand, if you're looking for some excitement and the instant gratification (or regret) of opening packs, you might be better off on Whatnot.
Okay, with that out of the way: I overpaid a bit for a Tyler Herro Mosaic rookie card just to check the shipping. There's quite a bit of negativity around the Whatnot shipping process, but my card shipped 36 hours after I paid. I haven't gotten it in yet, but I have tracking info, and it should be in soon.
My verdict: it's a lot like eBay. Some sellers will ship more quickly–and probably more securely, than others. We're not dealing with Amazon. These are real people with families, jobs, and commitments.
How Do You Sell On Whatnot?
Selling on Whatnot is kind of like trading on the Facebook marketplace.
To sell a card, you search the player's name and presumably find the card to sell ("Zion Williamson Optic Rookie.") You can add your card to the inventory of others or list yours if it's the only one. If you're listing a card that's not on the app, you can add it.
Anything with a barcode is much easier. You scan the barcode, the app populates the name and product image, you set a price, and boom—it's listed.
To host a live-sell "show," you have to apply to prove you'll play by the rules. Then, you fill out a form to join the waitlist, and once you're approved, you can go live and peddle your wares.
The Ultimate Whatnot Review Of The Selling Process
I listed a couple of rookie cards at eBay comps (they were the lowest on the app), but they didn't sell. That said, I don't expect all my eBay BINs to sell in a week, either. Therefore, this is not a surprising development.
I did some digging, however, and couldn't find many negative reviews of the selling process—most of the critique was aimed at the buying instead. So, if you sell some cards on Whatnot, tweet us at @card_lines and let us know what you think. We want to talk!
Examining The Complaints
Whatnot is carrying a whopping 1.3 out of 5 stars on its Facebook page. I assumed I was the only one who didn't enjoy overpaying for cards on a tiny screen, but apparently not.
Reading through the negative reviews, here are some common complaints that stick out:
The ownership team isn't accountable for you getting scammed.
Products get shipping to a different address (intentionally?), and sellers are out of money.
Be waiting for months to sell live.
They take too much of a percentage to even mess with selling.
Bad customer service.
fake news fake fake fake (only including this one because I laughed)
Took a month to prepare for shipping.
So there's a LOT of different complaints, but take them all with a grain of salt and try to remember that people are much more likely to leave Facebook reviews when they're upset than when they're pleased with the transaction—that's psychology.
Still, there's an alarming absence of positive reviews, so I advise you to proceed with caution on Whatnot. It's ordinary people selling to other normal (albeit nerdy) people. Therefore, no matter how hard that's regulated, there's always the potential for things to go south.
Bottomline Of The Ultimate Whatnot Review
A week of Whatnot was good enough for me. The site tries to combine the live excitement of Twitch with the shopping experience of eBay. But, unfortunately, the delivery falls somewhat flat.
I did not find the platform all that useful. If I want to watch people break cards, I'll hop on YouTube. If I want to be on a break, I'll buy into one on my terms. And if I want to sell my cards, I'll go to eBay or my Facebook group.
At the end of the day, Whatnot attempts to provide a unique solution. However, it is not one I particularly need.