The Coolest Cards On eBay Right Now (June 6-14)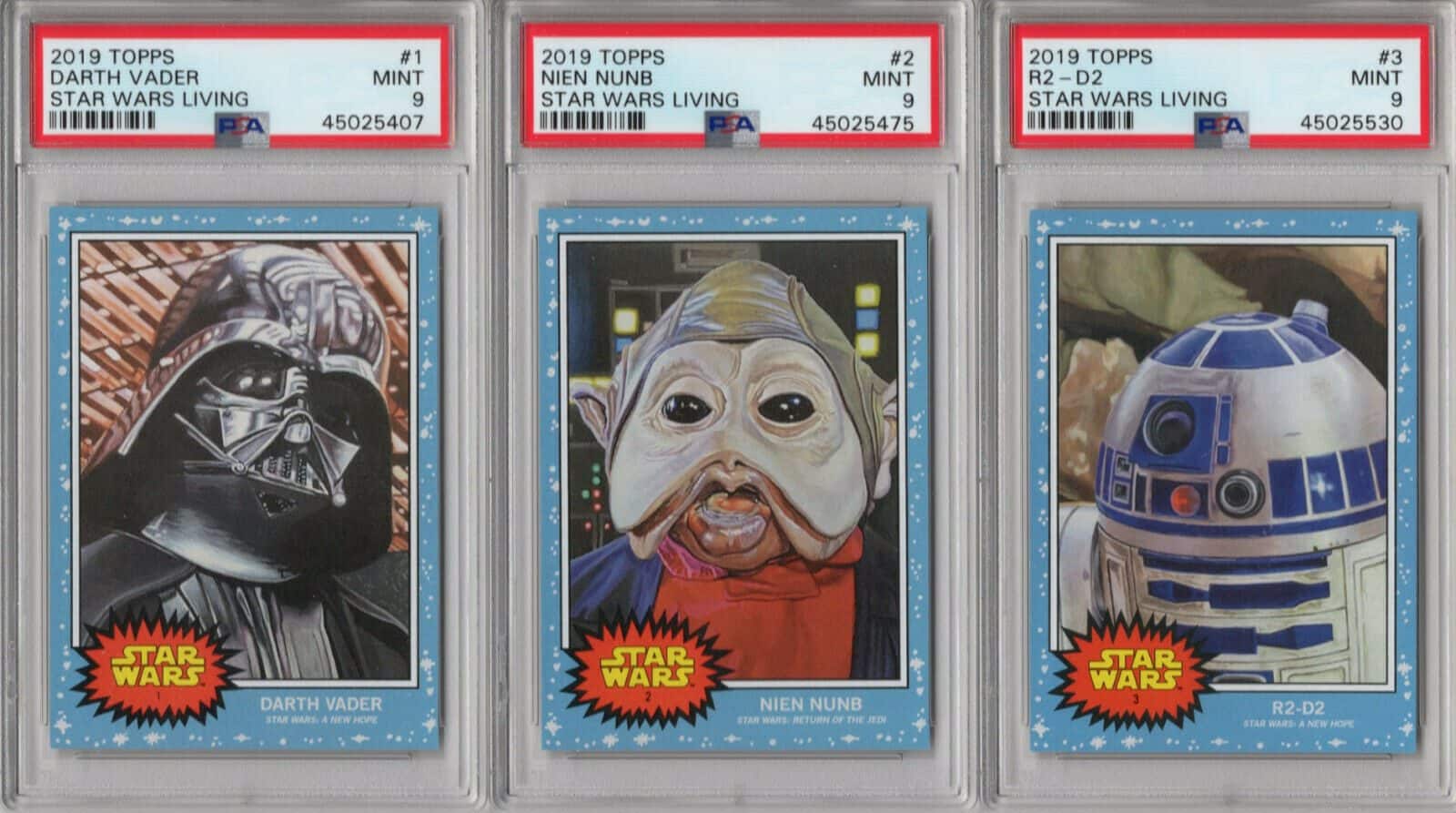 With millions of listing on eBay every month, it's understandable that a few gems might slip past. To help make sure you stay tuned in to some of the best auctions on eBay, Cardlines will be featuring some of the best listings of the upcoming week. Here are the 5 coolest cards on eBay right now.
The 5 Coolest Cards On eBay Right Now
Add the coolest cards on eBay to your watch list and bid if you're interested!
Don't buy this card. Please.
I usually add auctions here that I think could be an excellent long-term investment (with some safer than others). However, this is a card I'm adding just for wow factor. As I've written about recently, this was Prizm's launch week, so I'm adding the most interesting 2021 Prizm card I've seen. It might not be one of the best value auctions of the week, but it's one of the best.
This is an SSP that's new in 2021. Per Panini, "Brand new in 2021, Manga utilizes Anime-style illustration to create a truly unique card of the top vets and rookies in the NFL." True to the name, the cards stylize the top players as Manga characters that look like Japanese comic book characters. This Brady art, in particular, gives him Thano's like Infinity Stone-Super Bowl rings and looks great.
I think this will be a $5,000 card once a few more hit eBay. So don't buy the first one on the market. Instead, just admire it.
The auction ends Thursday, June 9.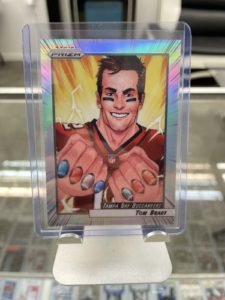 Ask somebody to name the top 10 players in the NBA. Does their response include Kawhi Leonard? More than like, it's a no (my friends went 0-for-3).
When Kawhi is playing at full strength, he's undoubtedly a Top 10 player for his two-way skills. But, after spending the entire season on the sideline this year, he's quickly becoming one of the most overlooked superstars.
That makes this a card a significant flip, but don't forget that the West is a mess compared to the cutthroat East. Golden State reached the finals after catching several pretty nice breaks, and I'd take a Clippers team with a healthy Paul George and Kawhi Leonard any day of the week. They might not be better than Curry's Warriors, but they could at least hold their own.
Pick up this card, and you might be really thankful a year from now.
The auction ends Wednesday, June 8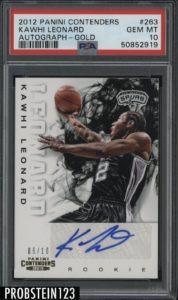 Vlad Jr. is entering his fourth year in the league. He's maturing as a player on both sides of the ball and has been particularly hot lately.
This card, in particular, is a gem. As in, it's Black Label perfection. If you don't know, Black Labels are the Holy Grail of graded cards and happen when all four of the BGS subgrades grade out a 10. They're tough to earn from the strict grading company, but when you get one, it can rocket the value of the card.
This Vlad Jr. card is already a tremendously nice 2016 rookie autograph, so the fact that it has a black label will probably make it the most expensive card on this list.
If you believe in Vlad, this is the card for big ballers. It won't be cheap, but it would be the crown jewel of your collection.
The auction ends Thursday, June 9.
Sorry to double-dip on football, but this could be easy money. Unfortunately, this was such a lousy listing that I couldn't avoid mentioning it.
It's a National Treasures Aaron Rodgers veteran patch auto /99 (like the RPA, but with superstars). That's already a very cool card, right?
What makes it even more remarkable is that it's listed as "sports cards" on eBay – click the link to see what I mean. With such a poor listing, this card won't get the visibility it would if the lister included extra details like Aaron Rodger's name! Because of that alone, you might be able to scoop this card up for a bit less than its fair market value.
The auction ends Tuesday, June 14
This week, the Dark Lord of the Sith is making a comeback that rivals Brady and the Falcons. Not only is Hayden Christensen reprising his role as Darth Vader for the new Obi-Wan Kenobi show (which broke Disney+ records during its debut), but Vader is also a new Battle Pass Skin in the Fortnite Season that dropped on 6/5. Of course, I have no idea, because I'm definitely not a 25-year-old that still plays Fortnite.
This card has nothing to do with Christensen. But it has everything to do with the roots of the Vader legends. Instead, it's an original card from 1977's Star Wars release that has aged very well (PSA 8) and will forever be a valuable collectible in the legacy of Star Wars. The card said "David Prowse," the body actor who played Vader, and while most Star Wars fans would instead give tribute to James Earl Jones, Prowse's name was typically featured on posters, cards, and more.
Best of all, as the auction listing notes, this is Vader's rookie card.
The auction ends Sunday, June 12.
Will You Buy Any Of The 5 Coolest Cards On eBay?
While these are amazing cards, understand that the decision to buy them falls on you and you alone. In no way are we endorsing the sellers or guaranteeing a satisfying transaction. Please invest at your own risk.