2021-22 Donruss Elite Basketball Review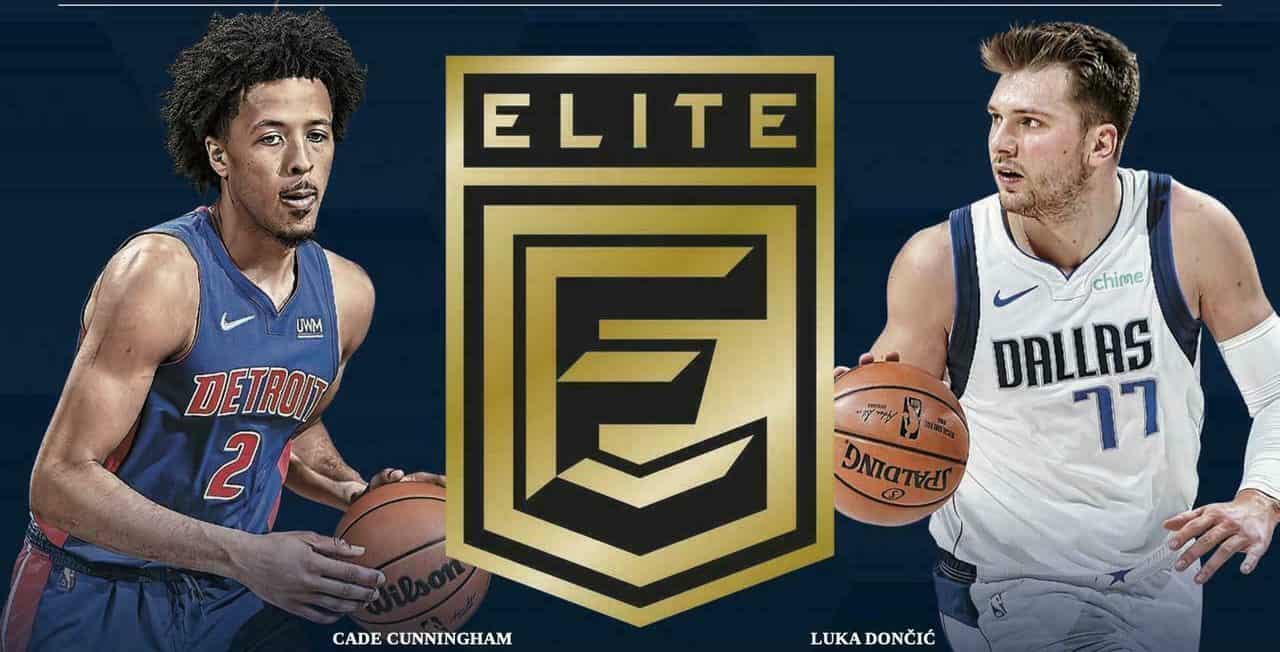 Donruss Elite is a brand that has been around for twenty years, and this year it's back and looking as sharp as ever. But at the current price for a hobby box, is this product a rip, hold or pass? In the 2021-22 Panini Donruss Elite Basketball review, we'll find out.
2021-22 Donruss Elite Basketball Review Of The Price
Donruss Elite hobby boxes run around $350, depending on where you shop. Blowout Cards lists them at $349.99  as a preorder, so expect that price to sway up or down a bit as we approach the release.
Donruss Elite is a significant release because it's one of the first NBA-licensed releases that will feature players in their professional threads. On top of that, Elite is a long-running brand that has amassed an impressive following over the years.
2021-22 Donruss Elite Basketball Review Of Release Formats
Donruss Elite is a hobby-only product. For the $350 price tag, you can expect to find 20 packs of 8 cards. This will include:
2 Autos
2 Base rookies
8 Inserts
8 Parallels
This set does an excellent job of blending parallels and autographs with unique variations. However, it is not an ideal product for rookie card collectors. With only two a box, you don't have great odds of pulling the rookie you want. That said, the low print run of rookies will help keep them in demand for a while.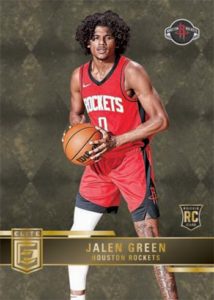 Also, note that Donruss Elite is a bit less-chased than Donruss despite the name. The Donruss Rated Rookies have become iconic rookie cards. Donruss Elite doesn't have an answer for that, but it is, at least, cheaper.
2021-22 Donruss Elite Basketball Review Of The Checklist
While we haven't gotten an official look at the 2021-22 checklist, it's pretty safe to assume it will resemble previous years. It means 150 cards – 100 veterans and 50 rookies in this case.
The parallels
Parallels
The parallels might change a bit, but they'll presumably resemble last year:
Red
Blue – /99
Aspirations – /99 or less
Status – /94 or less
Purple – /49
Gold – /10
Black – 1/1
Autos, Inserts, and Jerseys
Not only does this year's Elite brings back signature autograph and inserts while also introducing new super-short prints.
Of the returning "classics," buyers can look for Status and Aspirations Die-Cut Parallels and new "base elite" parallels, which are all one of one.
The famous Passing, the Torch Signatures, set returns too, combining retired legends or current stars with rookies and up-and-comers. It's a great set to celebrate the game's history – and future – amid the 75th anniversary season.
Perhaps most exciting, this year's set introduces Super-Short Printed Lenticular cards in the following sets: Dimensions, Next Up, and Past and Present. They will be ultra-rare and presumably ultra-valuable.
Finally, you can also expect to see new autograph sets in Impact Impressions and Rookie Yearbook Autographs. They have great designs and feel poised to become long-running inserts, much like "Pen Pals" in the NFL version of this product.
2021-22 Donruss Elite Basketball Review Of Value
The big question: is 2021-22 Elite Basketball worth the box price?
Singles
Let's assume you buy the box at $350, which is the preorder price. Unfortunately, most of the box's value is in the rookie cards and autographs, and when there are only 2 rookie cards per box, that makes it tough to recoup your investment in the price of the box.
For example, this LaMelo Ball rookie card from last year's Donruss elite sold for $60, numbered /299. In other words, this is one of the best cards you could hope to pull, and it sells for about one-quarter the price of the box.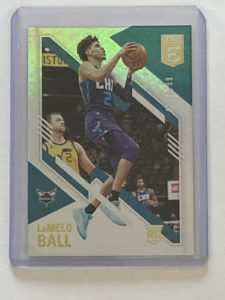 This /99 Anthony Edwards only sold for $80. The takeaway? Be careful.
Unless you pull a monster low-numbered rookie, you won't be making much money back on rookie cards, and that means your autographs will most likely have to be the moneymaker.
Is that possible? Of course, it is, depending on what autograph you pull, but assuming you get one pretty good rookie and one "meh" rookie, you'll need to do very well with your autographs to profit on the box.
A James Wiseman /49 Elite auto – the #2 pick from last year's draft – recently sold for $59.
Wax
However, if you're buying this product to sit on, that might be another story. The 2020-21 version of Donruss Elite is currently selling for around $435 on eBay. The 2019-20 version just sold for $500.
With that in mind, there could be money in this product if you hold sealed wax. Buying it to rip is risky and ill-advised, but at $350, the 2021-22 boxes could be an excellent long-term hold if you're okay with setting on it. As always, this comes down to how much you believe in the 2021-22 class.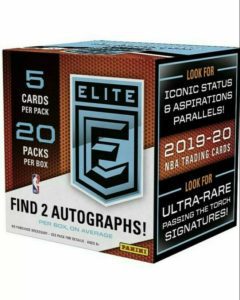 Bottomline Of The 2021-22 Donruss Elite Basketball Review
Don't bother opening 2021-22 Donruss Elite basketball if you're interested in making money. Your odds of making a profit are terrible – one of the worst in a product I've reviewed.
That said – somehow – holding these boxes could potentially generate some long-term value. If the market stays hot and the 2021-22 class continues to turn heads, a case of these boxes might be something worth setting on for years to come.