How Does Gold Standard 2022 Football Compare To Previous Years And Why Collectors Anticipate This Release Every Year?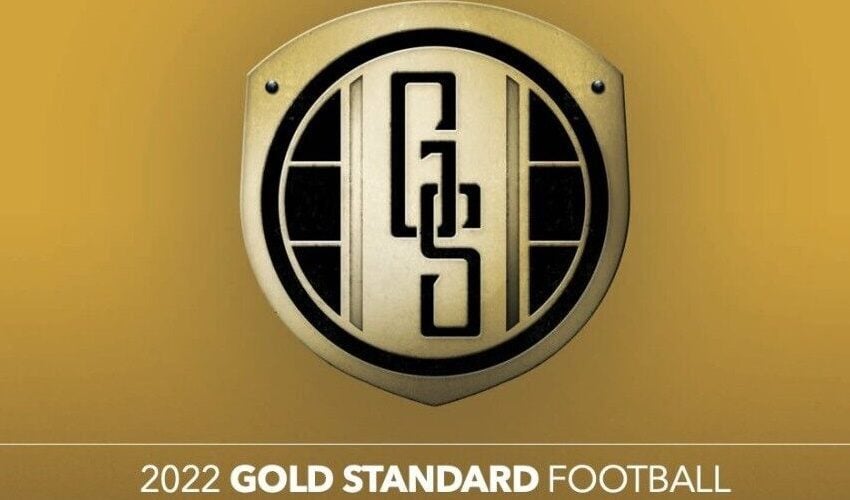 Gold Standard is a long-running product that, true to its name, plays on the idea of gold. With inserts, parallels, and a design based on the precious mineral. 
Most importantly, though, Gold Standard 2022 Football has become known as one of the first – if not the first – releases every year to feature the players in their new NFL jerseys, and as most collectors know, pro uniforms make a huge difference in long-term value. 
Here is a look at the 2022 Gold Standard.
Go to eBay to check out the latest hobby box and case prices
Gold Standard 2022 product introduction 
Gold Standard is slated to release on September 16, 2022 and it will bring our first look at the 2022 NFL rookie class in their NFL uniforms for the first time. 
2021 Panini Gold Standard Football hobby boxes are pre-ordering for $500, and that price will get you 1 pack of 7 cards, including 4 autographs and memorabilia and 2 base or base parallels. 
This product features all the top rookies, veterans, and retired stars the NFL has to offer. If you're waiting to get into 2022 boxes and you're not interested in college cards, Gold Standard could be a great intro to the upcoming season.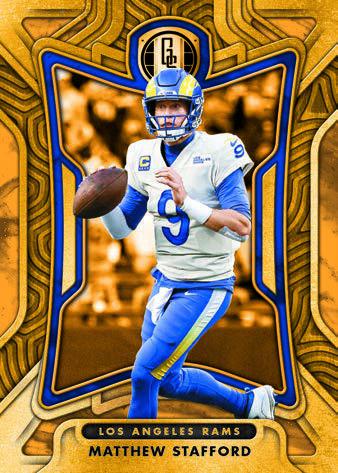 What to expect from 2022 Panini Gold Standard Football
The 2022 Panini Gold Standard Football has followed the same 7-card/box formula for several seasons now, and there's a reason for that: it works. 
According to Panini's notes for the upcoming product, we can respect a return of the Rookie Jersey Autographs, this time featuring the top 2022 Rookies. There are also rare versions, too. You can look for the short-printed Rookie Jersey Autographs Double and Rookie Jersey Autographs Triple, which feature multiple swatches and come in "Prime" (max #'d /49) and "Tag" (#'d 1/1) options.
There are also some exciting new cards coming in 2022, including two new inserts: Aurum and Setting the Bar. These feature signatures from both past and present NFL starts. Another new addition is the new Citrine parallel for Base and Rookies sets!
Other returning sets are Gold Jacket Signatures, 24K signatures, and 10K signatures. Returning memorabilia sets include Hall of Gold Threads, Gold Gear, Gold Rush, White Gold, Mother Lode, and Gold Plated. Again, these come in "Prime" (max #'d /25) and "Premium" (#'d 1/1) options.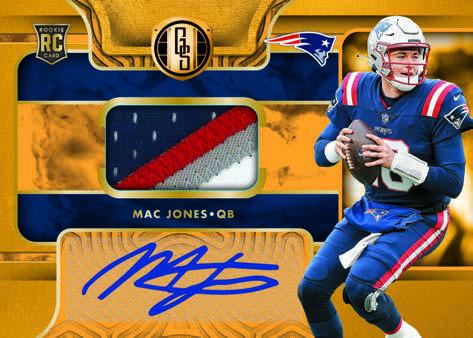 2022 Gold Standard Football checklist information
2022 Panini Gold Standard Football returns with a familiar amount of on-card autographs and gold-foil inserts and autos. 
The Rookie Jersey Autographs are the most popular of the Gold Standard cards, an annual staple for early rookie collectors. This year's parallel set includes the following:
Rookie Jersey Autographs Max #'d/149
Rookie Jersey Autographs Prime Max #'d/49
Rookie Jersey Autographs Prime Tag #'d 1/1
Rookie Jersey Autographs Double Max #'d/149
Rookie Jersey Autographs Double Prime Max #'d/49
Rookie Jersey Autographs Double Prime Tag #'d 1/1
Rookie Jersey Autographs Triple Max #'d/149
Rookie Jersey Autographs Triple Prime Max #'d/49
Rookie Jersey Autographs Triple Prime Tag #'d 1/1
As far as base cards are concerned, the 2022 base parallel set includes:
Base #'d/99
Platinum #'d/75
White Gold #'d/49
Citrine #'d/30
Rose Gold #'d/25
Violet #'d/10
Sapphire #'d/5
Black #'d 1/1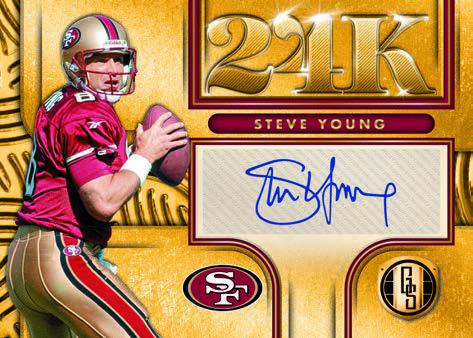 Value of 2022 Gold Standard Football
Let's look at investing in Gold Standard as a potential investment, both sealed and singles.
Investing in Gold Standard Football 2022 wax
Let's assume a release price of $500 for this sealed product as we try to value it as a potential investment (there's still a decent chance that price slides to $450 or less).
With that in mind, here's the value of sealed Gold Standard hobby boxes for the last few years:
As always, the sealed boxes with the best rookie classes sell for the most, but the biggest takeaway from this list is that $500 looks to be the worst-case scenario – at least for boxes that were released over the last few years.
One thing to consider, however, is that the general consensus is the 2022 class is the worst class since 2013. If that actually is the case, even at the entry price this box might not be worth investing in. Only buy for a long-term hold if you truly believe in the 2022 class.
Are you buying to rip? That's even riskier. With only 7 cards/box and no rookies that collectors are dying to get their hands on, 2022 Golden Standard Football is one of the riskiest rips you could tear into in 2022. If you're feeling lucky, don't let us stop you, but acknowledge the risk before the rip.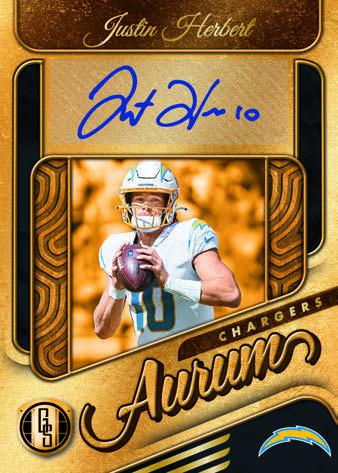 Investing in singles
Investing in singles is the most risk-averse approach to Gold Standard, but it does beg a big question: who should you invest in?
While the last few years have had some clear-cut golden boys for investing, the 2022 class is a bit murkier.
It's a class headlined by talent at the receiving position, but wideouts have never demanded huge value as cards. Your best bet is finding a quarterback… if you believe in any of them.
If this is the route you choose to go, your best bet will be investing in a Rookie Jersey Autograph of whichever player you like best.
Also, note: Do not buy the product during release week – the prices will cool down a bit – but buy and hold as soon as the price drops and hope your investment player pans out. 
Bottom line: Rip, Hold, or Pass?
2022 Gold Standard Football is a fun product that opens NFL season investing every year with professional uniform "introductions" to the rookie class.
It's pre-ordering at an affordable price point, too, but the question marks around the 2022 rookie class will make this product — and all other 2022 products — a bit uncertain as investments, particularly early on in the season.
What do you think of the 2022 Gold Standard? Share your thoughts on Twitter @card_lines.