Dwayne Johnson Football Cards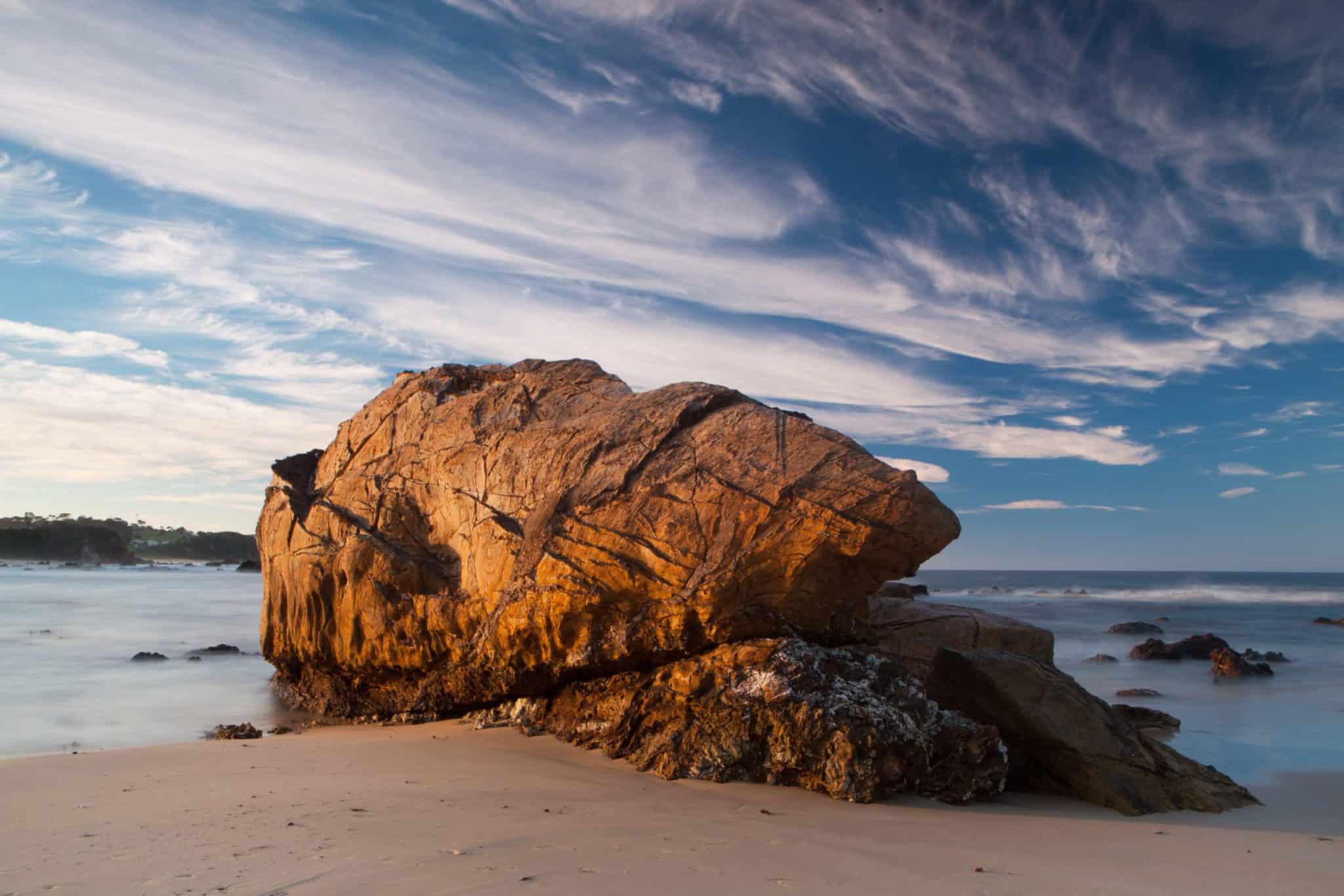 You probably know Dwayne "The Rock" Johnson, but did you know he had a football card?
Of course, it's no secret that the Rock is a prominent athlete and is regarded as one of the greatest professional wrestlers of all time. And, of course, he has enjoyed a very successful Hollywood career since.
But one of the most interesting and least-publicized areas of Johnson's history is his football career. So, coming on the heels of the PSA 10 Dwayne Johnson Miami Card selling for $81,180, let's dig into the details.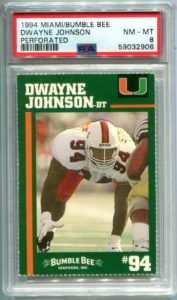 Dwayne Johnson's History In Athletics
Between LeBron, Stephen Curry, Uncle Drew (wait, Kyrie), and others, we've grown accustomed to athletes crossing over to entertainment. Space Jam is just one notable example.
None of them have done it nearly as well as Dwayne Johnson.
The Rock is now more famous for his acting than for his athletics. However, he did both at a high level. He received multiple D1 football offers and ultimately went to the University of Miami, where he played defensive tackle.
He was on the 1991 Miami Hurricane's national championship team, too. That said, Johnson was a backup. However, he had some pretty intense competition for a starting spot. Dwayne played behind Warren Sapp, a future Hall of Famer, so we'll cut him some slack for not seeing more of the field.
After he graduated from Miami, he signed with the Calgary Stampeders of the CFL to play linebacker, but he was cut two months later. So his football career stopped there.
That wasn't the end of the road. From there, The Rock pivoted into wrestling and did very, very well with the WWF and WWE. The next step? Hollywood. His movie-making career began in 2001 in The Mummy Returns (2001), and then he got his first lead roll in the spinoff, The Scorpion King ­(2002).
Dwayne Johnson Football Cards
But as a collector, you are probably most interested in something else.
In 1994, Bumble Bee Seafoods, Inc. sponsored Miami Hurricane team cards. The cards came in a perforated sheet. Of course, Dwayne Johnson made one of the cards.
And, of course, it's worth a lot of money.
The recent Goldin Auctions for a PSA 10 went over $80K on April 5th, and that was after the same card sold for $45,000 on eBay on February 7th.
Why Are Dwayne Johnson Football Cards Worth So Much?
The Dwayne Johnson 1994 Bumble Bee University of Miami card is worth a small fortune because it is incredibly rare. It's also a fun reminder of Johnson's football career, which was his passion growing up but also what he's least known for, in comparison with wrestling and acting.
There are no print runs to be found, but the card is "extremely difficult to find."  As with all collectibles, that makes them valuable.
For you curious investors, here's an uncut sheet, but it is almost certainly not going to grade a 10.
Keep in mind that "the Rock" does not have the only high-value card in the set. A PSA of the Ray Lewis from that set (that's right, it was a pretty good team) sold for $1,625.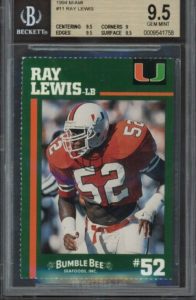 What Is The PSA Population?
As we have written before, the pop report is key to card value. The Dwayne Johnson "rookie" card has been graded a total of 146 times by PSA—a testament to its rarity.
Of those grades, the majority are 8, 9, and 10s—with populations split almost evenly among them, those three grades total 92 of the 146 total grades. So apparently, PSA is friendlier to perforated cards?
Here's the ever-changing population if you'd like to see it for yourself.
Is It A Good Long-Term Investment?
If you are considering buying this card as an investment, is that a good move? My honest opinion is "no."
Here's why:
All investments are relative. I get diversifying risk by building out your portfolio, but buying a forgotten card of an already super-famous celebrity during a surge in sports cards prices doesn't seem like a great call.
Instead, I'd rather invest the same kind of money in a rookie of Jordan, LeBron, or Brady.
What can Dwayne Johnson do to become even more famous? At this point, there's almost nothing (disclaimer: this will be looking really stupid when he becomes President someday).
In contrast, any of the GOATS I just mentioned will forever be remembered among the greatest to play their sport, which will only drive the prices up over time.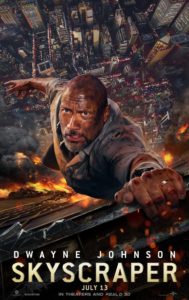 Other Celebrity Cards Worth Looking For
Dwayne Johnson isn't the only celebrity to have cards worth chasing. While these are a bit different in scope, there are a lot of political figures, too.
Here are a few to check out:
Additionally, don't forget there are other fandom cards, such as Star Wars cards with autographs from Mark Hamill and the rest of the stars.
There are also many instances of celebrities crossing over to get their own sports cards.  These include a Will Smith NBA HOOPS card and many more, but none of them demand the price of The Rock Rookie.
Either way, collectors always enjoy when sports and pop culture clash, so although these cards might not bolster the value of your collection, they can provide lots of smiles.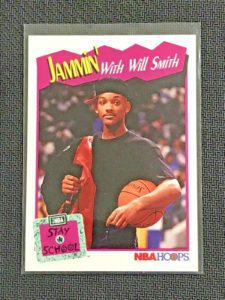 Bottomline On Dwayne Johnson Football Cards
Investing in celebrities isn't that different from athletes. However, since "the Rock" isn't going to be playing any more football, you need to consider if his celebrity status is likely to increase or not. If you believe he will be remembered culturally in the years to come, his cards may be a good investment. If not, do not bother.