Investing In Sports Cards: Card Quest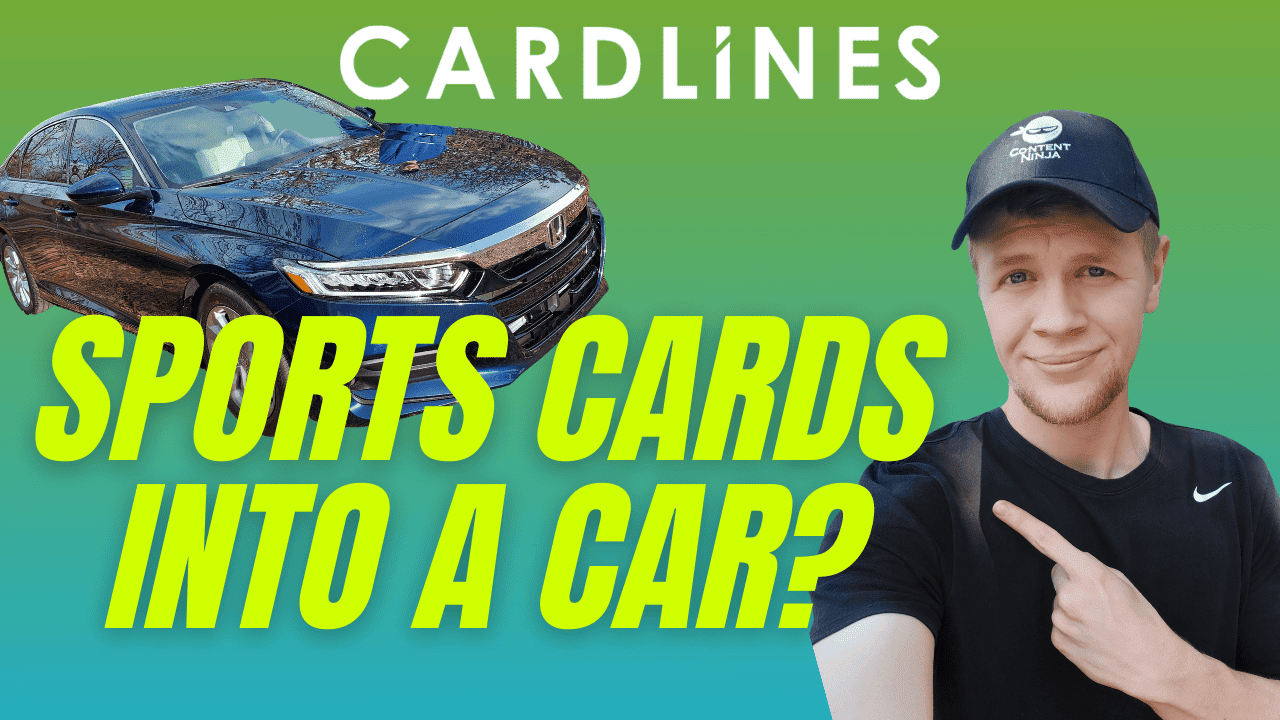 In 2020, I bought a brand new car financed purely by investing in sports cards. To fund the purchase, I turned approximately $2,000 in investment into over $25,000 of sales… and I'm still sitting on a sealed case of 2018-19 Prizm.
And now, it's your turn.
Thanks to the amazing team at Cardlines.com, I'm going to lead an investing journey over the coming months, sharing my tips for generating outstanding returns. Together, we can beat the stock market and crypto.
I will be putting out an article and video every week to track my progress.
I have just one question. Are you with me?
Investing In Sports Cards With Jesse: Rules of the Game
Here's how this will work.
Every week, I'll spend $100 on cards. Or, rather, since it'll be next to impossible to spend exactly $100 on the weekly, I'll spend somewhere between $80-$120 and keep the weekly average as close to $100 as I can.
Then, I'll report back to you. I'll tell you what I purchased, why I bought it, what strategies I used, and how you can apply them to your collecting.
And we need to track progress, too. To do that, every week, I'll share three things:
My total amount spend
My total amount sold (once I start selling some)
Total value (the comp price of my cards + total amount sold).
From there, we'll be able to calculate my gains… or losses.
I challenge you to take on this initiative, too. Invest more or less than me–totally up to you–but track your progress. Together, let's tap into the financial power of sports card investment.
Week 1 Purchases
This week, I bought two different eBay auctions.
They were both football, and here's my reasoning:
As an NBA and NFL collector primarily, it's an excellent time to buy both types of cards–the off-season. But football will be starting just around the corner, and as soon as preseason games kick-off, the prices will take off, too.
And with that in mind, I invested in one player: Ryan Tannehill.
Why Tannehill? For one, I think he's a great quarterback. Last year he threw for 3,800 yards, 33 touchdowns, and just seven picks. In addition, he had the 4th highest QBR in the NFL.
But more importantly, he's a great quarterback in a promising situation. He has Derrick Henry in his backfield, and every defense he faces will be locked in on Henry, but he'll be throwing the ball to AJ Brown and (new addition) Julio Jones! So Tannehill is in a solid position to sneak into the MVP conversation if the Titans win many games, which they should.
Here's how I went all-in on Tannehill.
Purchase 1: Ryan Tannehill Triple Threads RC Auto /25
This raw card cost $83, total. This is a strong listing: showing pictures of the corners, and these thick cards tend to get bent up, but this one looked pretty good. I was the only bidder, and this card is hard to comp given its rarity, but the /70 version sold for $80 in June. I feel great about the long-term value here.
Purchase 2: Ryan Tannehill Rookie Lot
This three-card lot cost $17, total. It's a great lot, and I like the Topps and Finest RC, but the Prizm card is what caught my eye.
The Prizm Rookie Impact Insert is a great card for a few reasons.
It's the first year of Prizm, which makes it collectible in its own right.
All the comps are very miscut, with terrible L/R centering, but this one looks pretty good.
This card was listed as a "prizm refractor" instead of "silver prizm," and as we discussed in this Panini refractor guide, there's a big difference.
Because of the poor listing, this lot was a steal.
Investing In Sports Cards With Jesse: Progress
Based on recent comps valuing the Prizm insert at $40, I comp the $17 lot at $50, total. I'll also comp the Tannehill Triple Threads auto at its purchase price of $83. If so, the numbers for this week are as follows:
Total Spent: $100.
Total Value: $133
Net Movement: +33%
What will the future hold? Come back next week for the next update.
Are you taking on this project yourself? Share your thoughts in the comments!