How March Madness Can Impact Card Values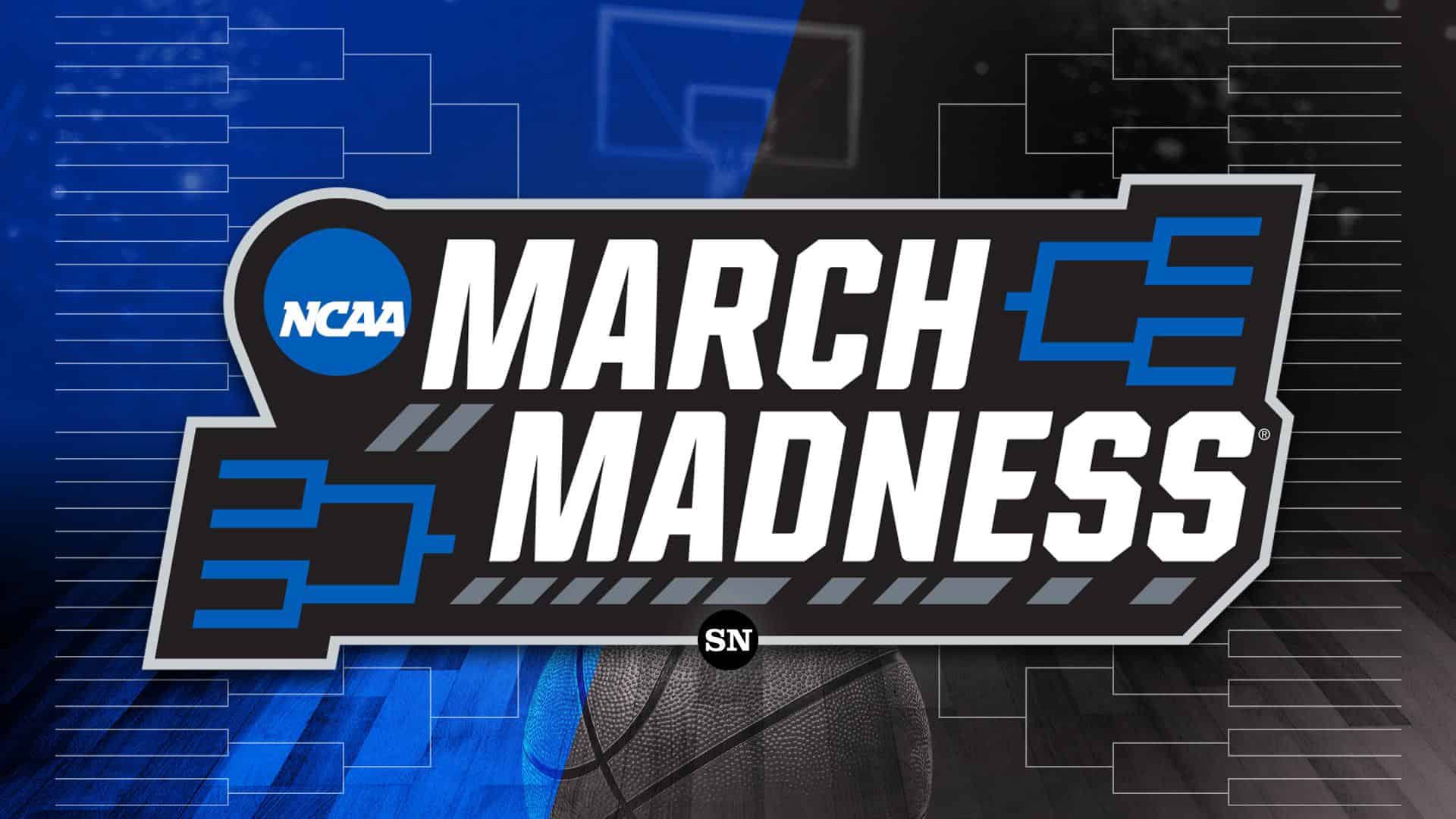 It's that time of year: March Madness is upon us. There's no other playoff system in sports quite like it… anything can happen, and that's what makes it fun.
As we get prepped for the excitement, today we're going to dive into what to expect, storylines, past heroes, and how this year's March Madness can change the card landscape.
An intro to March Madness
March Madness is the nickname for the NCAA Men's Division I Basketball Championship, a single-elimination tournament that takes place every March and April, with millions of fans tuning in to watch the action each year.
The first NCAA men's basketball tournament was held in 1939, with eight teams competing for the national championship. The tournament has grown steadily over the years, with the field expanding to 64 teams in 1985 and then to 68 teams in 2011.
"March Madness" became popularized as a name for the tournament in the 1980s since the tournament is by far one of the most unpredictable playoffs in sports, and along the way, March Madness has become a major cultural event, with fans across the country filling out brackets and competing with friends, family, and colleagues to predict the outcomes of each game.
For Collectors, though, March Madness is more than just exciting basketball – it's an early peek at the next great investments.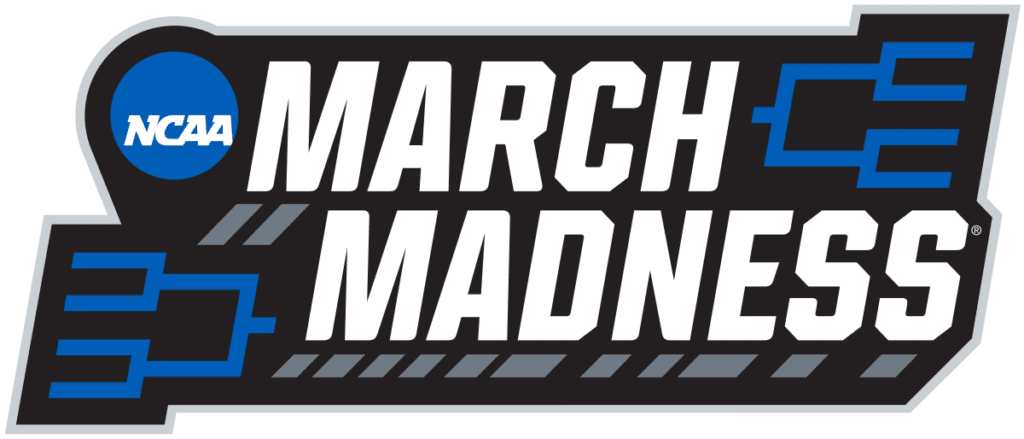 How does March Madness impact sports card value?
March Madness can have a significant impact on the value of sports cards, particularly for players who have standout performances during the tournament. A strong showing in March Madness can increase a player's visibility and raise their profile in the eyes of collectors and fans.
While none of the March Madness athletes have licensed cards that are really in demand, the tournament is more about showing what they can do in high-stakes situations. "Who's made for the moment?" That sort of thing. Leading an upset or averaging 20+ ppts can turn the heads of NBA scouts, and that can directly translate to higher draft positioning
Conversely, a player who struggles during March Madness or fails to make an impact may see a decline in their draft stock. Do NBA teams really want to buy into a player who doesn't perform well when it matters most? (The answer here for many is still "yes").
Ben Simmons is a good example here. His LSU Tigers missed out on March Madness, causing a lot of talent scouts to ask whether or not he was worth the #1 pick since he didn't seem to have a competitive fire. Now, look where we're at.
Overall, March Madness can be a highly volatile time for a player's stock. It's hard to directly make money off March Madness on the card market, but for many NBA fans, March Madness is the first glance at players we'll be collecting for the next decade. Players like Steph Curry, SGA and Carmelo Anthony flew up draft boards thanks to March Madness success.
So who's next up?
Top players to watch during March Madness 2023
College Basketball is in a bad place. The product has got increasingly weaker over the decade, plagued by one-and-done and very little player continuity running season to season.
For the big schools, you can't get attached to any player too long before they're gone, nor can you really feel like you "get to know them" as a fan. Prime example: I'm a Duke fan and liked Kyrie in college before I had time to realize he's an absolute headcase.
Adding salt to the wound is this year's player crop. The 2023 NBA Draft is pretty top-heavy, with the best prospect we've had in two decades leading the way, but then a pretty steep drop-off around picks seven or eight.
Worse still? Of the highest-ranking prospects, none of the top 3 (Wemby, Scoot Henderson and Amen Thomspon) are playing college ball. 
The highest-ranked draft prospect playing college ball is Brandon Miller, who is allegedly involved in the death of 23-year-old Jamea Jonae Harris, albeit unlikely to get charged. Still, it's a dark cloud following him. One scout recently put it this way: If he "doesn't get arrested" then he's still going to be a "top-5" pick.
With that in mind, here are a few players to watch in March Madness 2023.
Brandon Miller (Alabama)
The Miller situation is shaky enough and nothing feels certain at this point, but if he plays, watch him. He's averaging 20 points, 8 boards and 2.5 blocks per game, so he definitely has talent. And when he plays, Alabama is one of the best teams in the country and a legit contender.
The Tide outscore opponents by 22.8 points per 100 possessions and just 0.2 per 100 when he's off — that's a difference maker.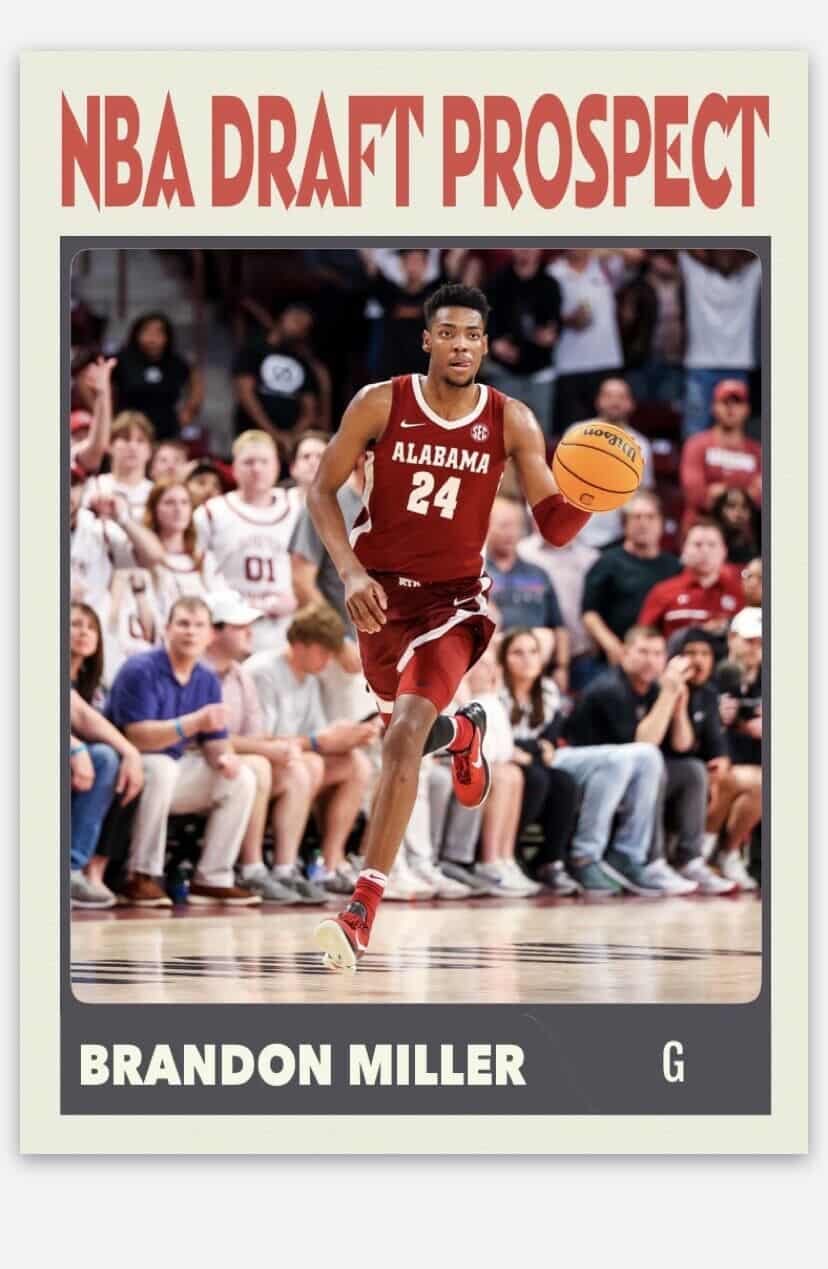 Cam Whitmore (Villanova)
Whitmore is a 6-6 freshman for Villanova who's projected to go somewhere between picks 5 – 10, depending on who you ask. He's big, powerful, and has made 30 three-pointers in 22 games to show he has a bit of range, too.
He could play a big 3 or small-ball 4 at the next level. Whitmore is one of the most dynamic athletes in the draft class – probably top 2 – and that's why he could turn some heads.
Grady Dick (Kansas)
I expect Kansas to win the big dance this year, largely because of Dick. He's a 6-6 freshman slated to be drafted at just 19.6 years old, making him one of the youngest guys on the board.
He's been a bit off down the stretch and doesn't have massive high-ceiling potential, but I'm adding him here because he feels like one of the safer lottery picks that can be a plug-in-play guy right out of the gate.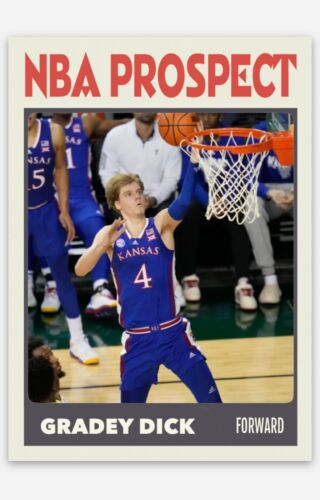 Nick Smith Jr. (Arkansas)
Nick Smith is a wiry guard that can score in volume on certain nights. He's 6-4 and thin right now, and injuries have limited his college playing time, but he can still get baskets when he's on the floor.
He scored 26 against Kentucky and demonstrated a shot-creating and ball-handling skillset that will certainly translate well to the next level.
Jarace Walker (Houston)
Walker, the Houston freshman, is built for NBA success. He's 6'8" and 240 but has the finesse and shooting touch to knock down some tough shots. He's a big-time scorer and could land a top-5 pick with a solid March Madness Showing.
What are you most excited about for March Madness?
Who's your pick to win it all? Which players are going to fly onto the draft radar? Let us know what you're most excited about on Twitter @card_lines, and subscribe to our free newsletter right here. Twice a week, we're bringing exclusive hobby news, offers and tips straight to your inbox.