Mattel Hot Wheels NFT: A Good Investment?
The world of Blockchain technology and cryptocurrency has been expanding at a rapid rate. However, with new tokens being introduced daily, it isn't easy to keep up with all the latest developments. One such is the Hot Wheels NFT, recently launched by toy manufacturing giant Mattel.
Let's face it. Almost everyone has a dream car. But the problem with physical cars is – their value depreciates over time. What if you could find a means to own a fleet of collected cars whose value instead increases with time? That' is precisely what Hot Wheels NFT offers you. It is, thus, no surprise that $2billion has been spent on NFT within few months of its introduction.
READ: RareMint – NFT backed by physical assets
What Are Hot Wheels?
Hot Wheels are a toy car made by Mattel. They were introduced in 1968 and have been popular ever since. Hot Wheels cars are usually sold individually or as part of a track set, which can be built to race the cars around one another or create loops to drive through. Traditionally, they are among the most popular toys for boys and girls because they come at a low price despite their relatively high quality.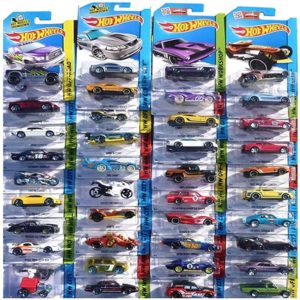 What Is Unique About The Mattel Hot Wheels NFT?
Non-fungible tokens are often more like pieces of art than stocks. They contain the products of people's creativity and thus derive value subjectively.
The unique feature of NFT is: you can buy limited-edition goods from their favorite artist's archive without having to worry about counterfeits or people reselling items for profit on eBay. Thus, they allow people to create and take part in new markets while also solving issues related to ownership rights.
Notable Early Mattel Hot Wheels NFT Offerings
Mattel is auctioning off a trio of old-school classics from their HOT WHEELS NFT GARAGE SERIES. The first three cars to be sold are the Twin Mill, Bone Shaker, and Deora II!
The Twin Mill
Ira Gilford designed the Twin Mill in 1969. It comes with a dual-blown prominent block engine feature that can be seen through the two gaping intakes. The car is sleek and fast, but it also comes in the first-ever release color for its lucky owners to explore under the hood of this ultimate twin-engine street racer. Currently, the car has got eight bidders, the highest being 2.75 ETH, with only a few days to go.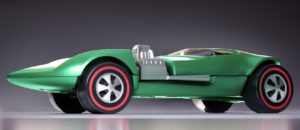 Deora II
Nathan Porch designed Deora II in the year 2000. Riding on the success of its predecessor, this beauty is known for its distinctive curves and futuristic interior. It sports one-of-a-kind bubble windshields that are a throwback to the original Sweet 16 Deora and a rear-mounted engine with two surfboards attached in tow. The new colorway available here will be exclusive models, making them instant collector's items! Unfortunately, with ten bidders and the top bid being around 0.4 ETH, it seems not to be getting the proper attention it deserves.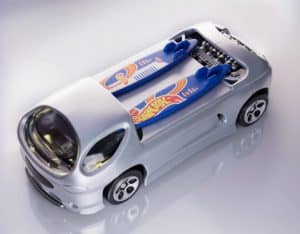 The Bone Shaker
Larry Woods designed Hot Wheels Bone Shaker in 2006. The Bone Shaker's raw style and sinister stance, the skull grille on its roof, and bristling pipes made it an instant hit when Hot Wheels released in 2006. The stripped-down Larry Woods design has an authentic vintage feel that is both classic and gritty at once; you'll get all of this detail with even more pop-out to play!
These three legendary trio Hot Wheels cars have been issued as non-fungible tokens on the Ethereum blockchain. The use of this format means that these collectibles are rare and can't be replicated or cloned, unlike their counterparts.
How Does The Mattel Hot Wheels NFT Work
NFTs are built on the Ethereum blockchain, a decentralized ledger that keeps track of all transactions. Since it is not easy to overwrite data stored in it, NFT owners can preserve their rights even if they lose access to their private keys or forget about them somewhere.
How Can You Buy In?
OpenSea is a marketplace for NFTs. Like Mintable and Raible, there are other popular markets where you can buy NFTs, but OpenSea seems to be the most popular option. It's like an auction house where if someone offers a higher bid than yours, they get it and vice versa; however, some listings let you "Buy now" for a set price, so nobody misses out!
More so, you can also create your NFT on these platforms. For example, OpenSea allows registered users to create their NFTs via the "Create" button.
To buy the NFT, you need to secure a digital wallet. OpenSea advised you to install a MetaMask on your browser. Also, you need to get a cryptocurrency that the seller will accept. That is a simple thing to do, as you can buy crypto with PayPal and even Robinhood now (thanks to recent updates).
It is worth mentioning that the fees of different wallets can differ substantially.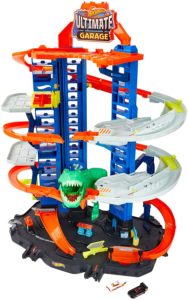 Are Mattel Hot Wheels NFT's A Good Investment?
There has been some noise about whether NFTs are fads, bubbles, or a good investment. However, people are spending millions of dollars on this digital collectible, and NFTs are gaining more popularity. Early this year, Mike Winkelmann of Beeple sold NFT for a whopping price of 69 million and generated some waves and popularity. With the popularity of NFT collectibles up 55% since 2020 alone, this does not seem like a mere fad.
As for Hot Wheels specifically, the bids so far suggest it is doing well. It has a unique niche in the NFT world, and Matel utilizes the format's potential well. Indeed, Mattel stock has been doing well partially because of this release.
However, do not take the plunge under the influence of unsubstantiated hype. As Scott Morgan, founder of Crypto Integrity Tao, said, "It's just good to remember that, when so much hype delivers this amount of money, there are many incentives to convince innocent people to risk too much money." Always keep in mind that NFTs can be risky investments.