The Coolest Cards On eBay Right Now (May 30-June 5)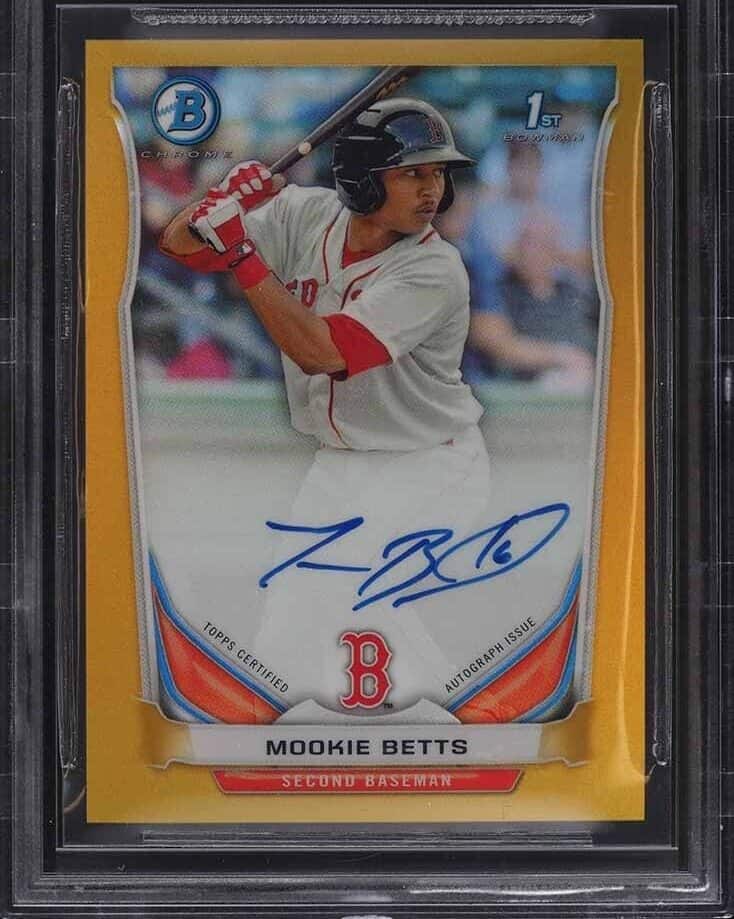 With millions of listing on eBay every month, it's understandable that a few gems might slip past you. To help make sure you stay tuned in to some of the best auctions on eBay, Cardlines will be featuring some of the best listings of the upcoming week. Here are the 5 coolest cards on eBay right now.
The 5 Coolest Cards On eBay Right Now
Add them to your watch list and bid if you're interested!

How about a Zion RPA? Get one on eBay. 
For the last month, I've been giving love to players of all the players in the playoffs who show they can win for their team and continue to do so for years to come. So now, for the first time, we'll look away from the playoffs to a potentially game-changing talent.
Zion Williamson set the league on fire his rookie year, and in his sophomore year, he was one of the best fifteen players in basketball. But then, after looking heavy and staying injured throughout his entire third season, the media narrative has swung the exact opposite way on Zion: he can't stay healthy, isn't dependable, and doesn't love playing in New Orleans, and he doesn't want to play at all.
Now, though, Zion is getting ready to play the 2022-23 season with a much-upgraded Pelicans team, and there's a chance he could take them over the edge. They might be on the outskirts of being contenders, but with the team they've built around Zion, the return of the #1 pick could take them to a top-4 team in the less-competitive West.
This card speaks for itself. If Zion's career pans out like fans hope, a super low-numbered on-card Optic auto could be worth a ton.
The auction ends Sunday, June 5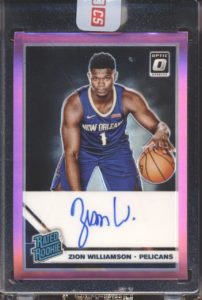 Want a different Aaron Rodgers rookie? See what's on eBay. 
Aaron Rodgers has aged like fine wine. Arm-talent, he's still probably the best quarterback in football. He doesn't have all the flashy highlight-reel throws as Mahomes or the deep-throws of Allen, but if I'm picking one quarterback under center to win me a football game, it's hard to pick against the back-to-back MVP.
This year should be a down year for Rodgers. He lost his top talent in Davante Adams and replaced him with a rookie receiver, who Rodger's has not favored in the past. But still, this beautiful Topps Chrome refractor from a painfully off-centered product scored a solid 9, and it's a gem for any football fan.
Not everybody loves Rodgers, but he's picked up enough fans and legacy that this card will be worth more and more over time. Rodgers is already a Hall of Famer, no matter what.
The auction ends Saturday, June 4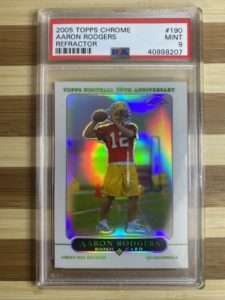 Nathan Mackinnon is one of the greatest hockey players of this era, and his Colorado Avalanche is the odds-on favorite to win the Stanley Cup. And while hockey isn't the favorite card among most collectors, the NHL playoffs and the onset of the Western Conference, which opens up Tuesday night in Denver, will be a classic showdown that draws a nationwide crowd.
Why? Because Conner McDavid and Nathan MacKinnon will be squaring off for a trip to the Finals. McDavid and MacKinnon were one-twos in TSN's annual pre-season ranking of the top 50 players in the NHL for the second straight year, and if the Avalanche can hold on to win, the former Number 1 pick will further cement his legacy.
This is a matchup that will be making headlines and sucking in even the casual hockey fan. So get in on the action with this Nathan Mackiiner rookie jersey auto.
The auction ends Thursday, June 2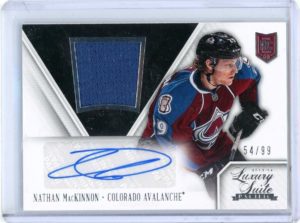 Mookie Betts has been dominant lately, getting back to MVP form. While he was outstanding during his first two seasons with the Dodgers, he still failed to do quite as much as he's now.
Betts is one of the hottest bats in baseball. He recently scored in 12 straight games ad has been hitting .345 with 11 home runs in the previous 28 games. Per Dave Roberts, Dodgers manager, "Over the last 30 days, it's as good as anybody on the planet. Yeah, it's as good as I've seen him. He's scoring runs at a crazy clip. Mookie gets on base. He's slugging at a ridiculous clip, too. And he's playing Gold Glove defense, too. He's making the game look a lot easier than it is."
This Topps Update rookie is the most popular of Betts rookie cards, and getting it in a PSA 10 is a safe bet for long-term value. Of course, you could always buy raw and grade yourself, but if you're looking for the sure thing, here it is.
The auction ends Wednesday, June 1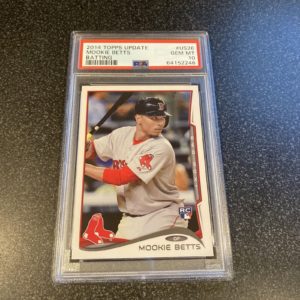 Cut autographs are amazing. If you've never experienced one in person, it's even cooler than having an auto of a great basketball player still in the game. They're historical.
Typically, these cards are the person's signature cut (hence the name) from a signed document. Whether that's a check, letter, or anything else, it's the person's signature with guaranteed legitimacy from the card company backing it. I've seen Neil Armstrong, George Washington, Elvis, and more autographs.
In this case, it's an autograph of the best U.S. president (joking, joking. If you're not into Reagan, the same seller has a Ulysses S. Grant cut auto, too). Having something signed by a president is a fantastic way to expand a collection, and no matter which way you lean politically, it's something everybody can at least appreciate. So check this card out today.
The auction ends Sunday, June 5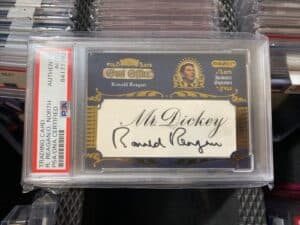 Will You Buy Any Of The 5 Coolest Cards On eBay?
While these are unique cards, understand that the decision to buy them falls on you and you alone. In no way are we endorsing the sellers or guaranteeing a satisfying transaction. Please invest in the coolest cards on eBay at your own risk.