The MINT Collective Review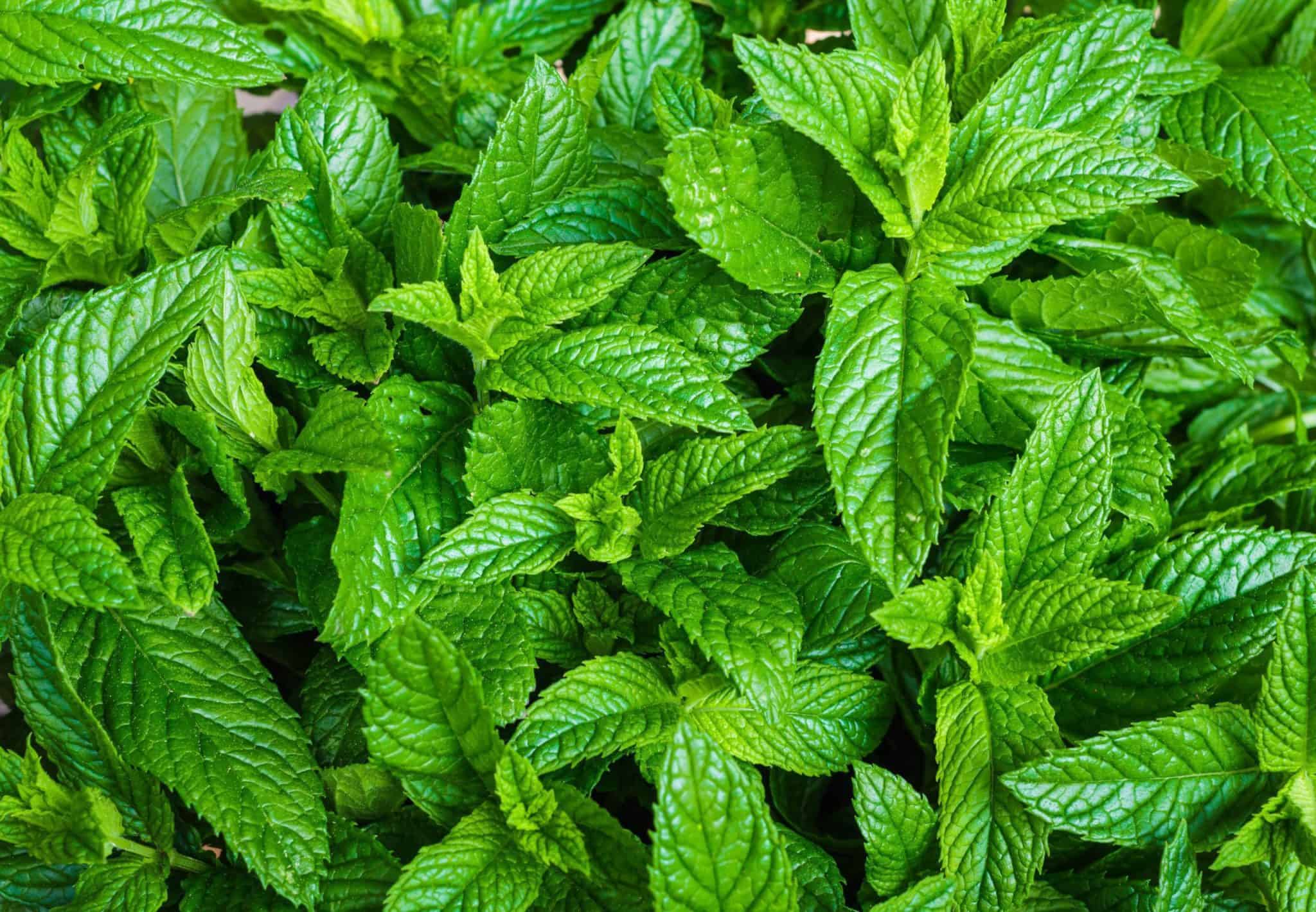 The first-ever MINT Collective conference will take place on March 25 – 27th at the MGM Grand and the Hakkasan in Las Vegas. To make sure you get the most out of your trip, we'll be unpacking the event, the speakers and looking at a few tips for conferences and sports card shows.  So, without further ado, here is our MINT Collective review.
The MINT Collective Review: What Is It?
Make no mistakes about it – The MINT collective is much more than a sports card show. The hero image on their home page will make sure you realize that. In addition, the most prominent words on the website read, "far more than a sports card show.".
Instead of simply setting up booths and swapping/selling cards, The MINT Collective promises the chance to "learn, trade and network like never before." In short, it's a conference. A sports card conference.
Some big names are behind this conference, too. It's presented by eBay and founded by the International Management Group (IMG) and Collectable, which we've written about before.
The collective is broken down into three different features:
Learn
From case studies to an impressive speaker lineup, the "Signature Sessions" cover many topics.
Buy/Sell
The Marketplace will allow collectors to buy/sell their cards with one another. In addition, the meet offers "the opportunity to view rare memorabilia, watch live breaks, submit cards for grading, partake in raffles and giveaways, and more!"
Connect
Finally, the "MINT Collectors Carnival" will transform MGM's Kahhasan into "the ultimate collector's paradise." It's a night of speakers from the UFC, Panini, Dapper Labs, and more mixed with music and cocktails.
The first-ever MINT Collective conference will take place on March 25 – 27th at the MGM Grand and the Hakkasan in Las Vegas. To make sure you get the most out of your trip, we'll be unpacking the event, the speakers and looking at a few tips for conferences and sports card shows.
THIS SATURDAY!!
We will be doing FREE BREAKS at @1MINTCollective, in the MGM GRAND, Las Vegas NV. Booths D-1 & D-2 across from @Fanatics!

Come and say WHATS UP! https://t.co/0E5A2HLEa9https://t.co/DMUJN1rWv3#mojobreak #collect #thehobby #groupbreaks pic.twitter.com/vKNNHlpkk7

— Mojobreak (@mojobreak_com) March 24, 2022
The Mint Collective Review Of Ticket Prices
The Mint Collective had some fun with the tickets – something sure to put a smile on the face of any collector.
From cheapest to most expensive, the tickets are as follows: Base, Green Parallel, Gold Parallel, Signature. The respective prices of each are $15, $99, $349, and $699.
Here's the highlight of the differences between the four from the website.
Base
1-day access to the Marketplace (Saturday OR Sunday)
Exclusive NFL Mosaic or NBA Prizm White Sparkle parallel NFT from Panini.
Green Parallel
Same benefits as the previous tier
Access to the Marketplace on both Saturday and Sunday
Commemorative ticket or poster by Andy Friedman (Topps Spotlight 70)
Gold Parallel
Same benefits as the previous tier
Full, VIP access to the Marketplace (with Friday preview and early access)
Exclusive autograph opportunities
Signature
Same benefits as the previous tier
Full, VIP access to the Signature Sessions
Full, VIP access to the Collectors' Carnival
Exclusive 2021 UFC White Sparkle parallel card from Panini
Exclusive 2021 Ohtani MINT Collective Edition Card from Topps
Free shares in iconic cards & memorabilia on Collectable
Free subscriptions to Card Ladder – the industry data leader
45-day standard service Beckett grading, with a $5 discount per card (100 card limit)
Win a meet & greet with Jerry Rice thanks to Fanatics (40 random purchasers)
Panini auto or memorabilia cards (250 random purchasers)
Exclusive DraftKings opportunities, including a free $100 Sportsbook bet and more
Exclusive gift bag for all purchasers
If you want to buy your tickets, you need to get them ASAP.
The Mint Collective Review Of The Experience
The MINT Collective celebrates a speaker lineup featuring some of the world's leading experts on sports cards. The talks start with the Opening Keynote, including Josh Lubar of Fanatics, Peyton Manning of Omaha Productions (he's also done another thing or two), and Ezra Levine, the CEO of Collectable.
Later, presentations drill down into niche categories. For example, sports card breaking, authentication and grading, card shops, sports card art, buying and selling, and sports cards are alternative investments.
Some of the panels will surely catch your eye no matter what part of the hobby interests you. You can read the complete list of topics and speakers here.
Viva Las Vegas! The MINT Collective is only two days away, so we wanted to let you know about this weekend's awesome lineup of events including two Meet the Expert sessions and CSG's own Andy Broome speaking about the future of authentication and grading. https://t.co/CQIV9YkMa5 pic.twitter.com/0Jfrh7aAUL

— CGC Cards (@CGCCards) March 23, 2022
Pro-Tips
While The Mint Collective is a new twist on the traditional sports card show, it's still essential to go prepared. Here are a few ways to make sure your trip to The MINT is as great as possible.
Dress Comfortably
Whether you're going for all three days or just one, remember that this will be a busy convention where you'll be on your feet for long periods. Dress appropriately. The event isn't a corporate conference—it's a room of collectors! Rock your favorite team's jersey if that's your thing. That might even get you better prices at some booths (and hurt you at others.)
Bring Cash
It's hard to know what payment methods will be excepted in the MINT. After all, this is the first iteration. However, nobody will turn down your cash. So, with that in mind, bring as much cash as you are comfortable carrying.
Make Sure You Have Time
There is a lot to see and do at the MINT while balancing the Marketplace with the speaker lineup. So, if you can only make it for one day, don't let that stop you. However, go in with a plan to see as much as possible.
Bring a List
If you have anything you're mainly looking for in the Marketplace, it's a good idea to list what those items are so you don't get distracted. Have you ever gone into Walmart for avocados, forgot to write it down, then left with everything but avocados? No? That's just me? Well, either way, know what you're looking for so. That way, you leave with your high-priority items.
Bring a Backpack
Once you buy cards, you need a place to put them. A backpack is a good approach—particularly one that includes an 800-count box and some penny sleeves for any loose cards you buy. Also, as expected for a convention full of people walking around with wads of cash, the food is expensive. Therefore, we recommend you bring a few snacks and water.
CSG and @cgccards will be in Las Vegas this weekend for The MINT Collective, so make sure to stop by the MGM Grand Hotel and see us. Representatives will be accepting submissions and all cards submitted will have an expedited two-week turnaround! https://t.co/CQIV9YkMa5#CSG pic.twitter.com/J2QUbWdT7o

— CGC Cards (@CGCCards) March 22, 2022
The Mint Collective Review Of The Pros And Cons
For a seasoned collector, it's hard not to have some skepticism about The MINT Collective. So, let's conclude by looking at the pros and cons of The Show.
Pros
The MINT Collective is bringing together a speaking lineup that genuinely has a pulse on the industry. From where it's at to where it's headed (we see you, Josh Lubar from Fanatics). On top of that, if it's done well, the Marketplace will mimic the fun trade-and-swap environment of a traditional card show. So, it could include traditional card show fun mixed with expert speakers. That sounds pretty good to me.
Cons
The event is Vegas's spin on a card show, and I don't mean that in a good way. It's the show that nobody really asked for and the brainchild of the "big money" that poured into the industry during the 2020 sports card boom. As a result, there's minimal interest in collecting and more of a focus on making a profit. The traditional card show is the exact opposite – it's led by lifelong collectors who eat, breathe and sleep sports cards as a passion, not a bottom-line booster.
Bottomline Of The Mint Collective Review
Like ripping a high-end box, The Mint Collective could be unique or a significant bust. Only time will tell.
Are you going to be at the Convention? Tweet @Card_lines or shoot me an email and we can link up and talk about the hobby!