The MSCHF Boosted Packs Review
MSCHF Boosted Packs is unlike any other trading card release we have seen. But what is it exactly? We provide the full and unbiased MSCHF Boosted Packs review.
MSCHF started off in May 2018 with a single 2008 Windows laptop infected with six malware programs. The perpetrators titled it "The Persistence of Chaos," and it sold for $1,350,000 on the company's website. If you think that is ridiculous, wait till you hear about some of their other releases.
They released "Puff the Squeaky Chicken," which doubles as a bong in November 2019. Some of their other greatest hits include "Severe Spots," a cut-up Damien Hirst spot print. They also sold a dog collar called "Cuss Colar." In addition, some of their sneakers have been the subject of a lawsuit with Nike.
However, the release that most interests us is their "Boosted Packs" card release. So let's dive into this card release.
What is MSCHF?
MSCHF is an American startup company. Gabriel Whaley founded it in 2016. It is an artist collective based in Brooklyn.
How is the name pronounced? Like the word mischief, and rightly so since they like to stir up controversies. They are challenging established patterns, getting away with it, and even making some money.
MSCHF Boosted Packs Review: The Details
The MSCHF boosted pack is drop #49 from the company. Like other MSCHF products, these cards were sold out before they were even released. The release is another example of the trademark abilities of this company: creating excitement out of the unexpected.
We understand you would like to know the rationale behind the company's release. So would we! Company CEO Whaley said: "We think that we have the ability to transform products and experiences around us into unexpected moments of surprise and delight."
Here is a quote from the official website of the MSCHF booster packs: "A stranger's wallet offers a tiny snapshot of their habits, and we flip through it out of curiosity as much as for the chance to lift a rumpled fold of bills. In this sense, a wallet symbolizes identity beyond literal documents of identification. But that's boring. Let's treat the contents of your wallet with the same frivolity as trading cards: we're swapping the extremely personal with the extremely interchangeable."
Their boosted packs website hints at what to expect. A pack could contain an MSCHF student ID, Hawaii driver's license, Walmart employee ID, a $100 Amazon gift card, etc. They also say some are real, others fake, and some items are valuable. So, there is no knowing what to expect from the pack, which is probably the thrill for most people. You don't know what is rare, collectible, or worth some money.
How to Get Started and Where to Buy
As mentioned, the cards are sold out on the website. Unfortunately, that means you can only get the first edition on the secondary market.
In addition, the company is anti-establishment and against advertising. That means you can't count on promotion to learn about the release of the second edition. However, there is the text option where you submit your phone number to be placed on the priority list of the second edition.
The MSCHF Boosted Packs Review Of Release Formats
 So far there are only two release formats.
Single Pack
The packs are currently reselling for $60 on eBay.
Box Set
10 packs per box
5 cards per pack
The box set has sold in the past for $227.50. However, now it is going for several times that, at $1,250.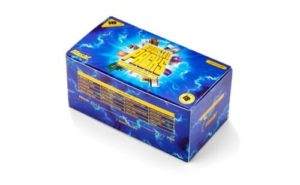 Prices for the products vary wildly. So, ensure you compare prices before making a final decision on this one.
What Is In The Pack
Here's the notice beneath both the single and box set: Card types contained in packs are random, monetary value is not guaranteed. So, just like any other card release ever.
The content of the packs is random and often unexpected. Still, there are commons involved. Here are a few:
MSCHF wholesale Goldstar member card
Obama card
Steve Jobs memorial card
MSCHF university card
A boating safety permit
QR code MSCHF card
Employee id from different companies
Big Ass fans card
Brooklyn public library card
Covid-19 vaccination card
State of Indiana license to carry a handgun
Hawaii driver's license
Triple AAA business card
Alibaba Group card
These cards are as random as it gets. There's no telling if they are real or worth much.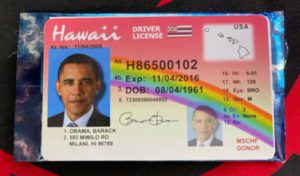 Bottomline Of The MSCHF Boosted Packs Review 
The chance of success for the MSCHF booster pack is a tricky one. So far, all their products have been well received even when they are sold at ridiculously high prices. But we are dealing with cards here, not some random product that has been turned around.
These trading cards need backing from the collector's world if it is going to last. MSCHF doesn't seem worried about longevity, as they are set to release the second edition. They are making random stuff, getting noticed, and, most importantly, people are buying them. The increasingly high prices on eBay are an indication that MSCHF is doing something right.