Sell Of The Week: Anthony Edwards 2020 Prizm Base #258 PSA 10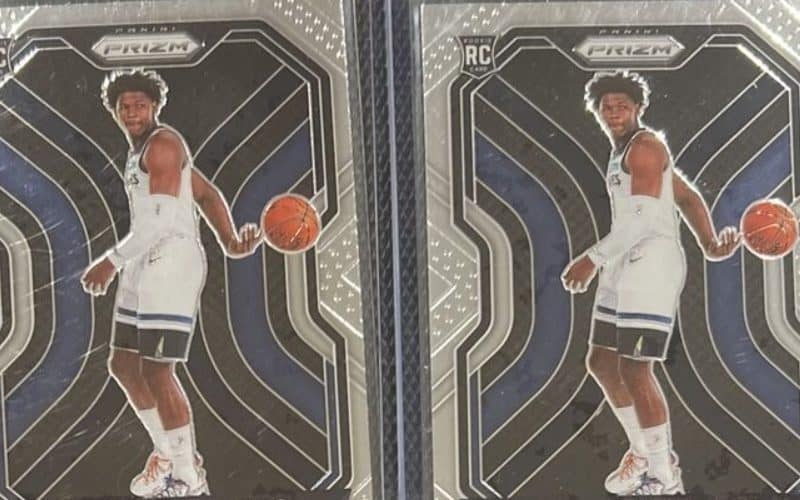 I love Ant Man more than anyone and have had him as a top-five sports card investment for more than a year now, but timing is just as important as anything when trying to profit from flipping sports cards.
Shop for Anthony Edwards 2020 Prizm rookie card on eBay
Selling his 2020 Prizm Base PSA 10 now should yield you profit, based on recent sales data showing it's up more than 20% over the last 30 days. In addition, his overall market across all of his cards is up for the first time in the last 365 days.
With the Wolves in a first-round playoff series against the Nuggets, listing this card in a 7-day auction makes a ton of sense.
Crystallize some profits, and buy back into Anthony Edwards in August – when prices dip again due to everyone's attention being on Football.
Anthony Edwards 2020 Prizm Base PSA 10 Population report
As of April 19th, 2023, the Anthony Edwards 2020 Prizm Base rookie card has been graded 6,070 times by PSA. The vast majority of the cards are graded at a 9 or 10 with 87% fitting this grade, unsurprising for a chromium modern release.

Here is a breakdown of the grading of the card through PSA:
| | PSA 6 | PSA 7 | PSA 8 | PSA 9 | PSA 10 |
| --- | --- | --- | --- | --- | --- |
| Base | 42 | 93 | 615 | 2937 | 2370 |
Paul Hickey is the creator of the Sports Card Investment Report at NoOffseason.com, and the host of the Sports Card Strategy Show on Apple Podcasts, Spotify and YouTube. He can be found on Instagram at @sportscardstrategy and on Twitter @nooffseasoncard.