What Is Kakawow Disney 100 Years Of Wonder And Why Are Collectors Flocking To The Release?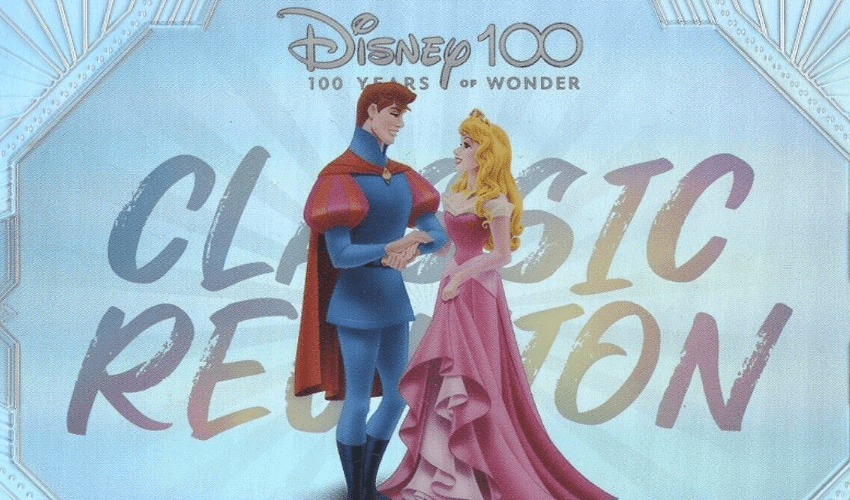 In a surprising move to collectors everywhere, Chinese card company Kakawow released officially licensed Disney cards as part of Disney's 100th Anniversary celebration. Unlike the upcoming Lorcana release, this is not a trading card game.
Instead, it's a limited print collectible that resembles many modern sports card products with a slew of inserts and parallels.
Shop for Disney Kakawow cards on eBay
Disney 100 Years of Wonder Basics
Kakawow released 100 Years of Wonder on March 1st in China. It appears the brand isn't authorized to sell Disney products anywhere else, and Upper Deck still holds the exclusive Disney license. This seems to be a marketing effort by Disney targeted at mainland China, but evidently, many boxes have made their way around the globe.
As a Chinese release, all of the information on the packaging and the cards themselves are written in Chinese. The only exception to this is character names, which are in English.
Only 4000 cases were produced and they were all sold out by March 15th according to Kakawow on Twitter. They have already announced their next Disney release, Hotbox.
Shop for Disney Kakawow cards on eBay
Disney 100 Years of Wonder Release Formats
They kept this initial release simple, with only a hobby box offering. Each hobby box comes with 10 packs of 5 cards as well as an odds sheet of the inserts.
Shop for Disney Kakawow cards on eBay
What to expect from Disney's 100 Years of Wonder
Disney Fans will definitely want to keep an eye on this. Cards are shiny, chromium, and hold true to the original art of the characters. The result is an extremely popular release with some stunning cards.
Additionally, the cards are high quality and printed on some thick cardstock. They have a clean white background and a simple design that highlights the character.
Although no official word has come out about pack odds, it looks like you can expect one insert in each pack. Autograph cards also make an appearance, with unique signatures for different Disney characters.
Disney 100 Years of Wonder Checklist
The base set comes in at 180 cards for 100 Years of Wonder. There are 13 inserts, including Base Silver and Die Cut which have the same roster as the base set.
Shop for Disney Kakawow cards on eBay
Base Silver
The most common insert is Base Silver with 180 cards and odds to find it in 1:2 packs. They resemble refractors but are otherwise similar to the base set.
Die-Cut
These uniquely shaped cards include the iconic Mickey Mouse ears in the top left corner and consist of 180 cards.
Classic Reunion
Classic Reunion highlights iconic characters reuniting with a refractor background. Only 46 of these cards are made and they are unnumbered.
Anniversary World Stamp
This 46-card insert shows off scenes from Disney movies within the format of a stamp.
Chinese Zodiac
The smallest insert is Chinese Zodiac coming in at 12 cards numbered to /666. It has imagery of Mickey along with the 12 Chinese Zodiac animals.
Fireworks
Fireworks include firework outlines in the bottom and a nice-looking 100 badge by the character name. It includes 180 cards numbered at /100.
Platinum
Platinum includes illustrated art of characters on a refractor card. It consists of 18 cards numbered to /225.
Wonder
This insert named after the product comes in at 36 cards numbered to /125.
Signature
As you might be able to guess, Signature features signatures from Disney characters. Different characters have their own twist on a signature, such as Olaf having his own face for a signature. 36 signature cards exist, all numbered to /100.
Retro Poster
Retro Poster takes fans back in time with retro-styled movie poster designs. This insert has 36 cards numbered to /99.
Eternal Force
Eternal Force is a simple refractor card with the words "Eternal Force" prominently printed in the background. It includes 28 cards numbered /20.
Gold
This golden set looks similar to the base set but with the inclusion of golden dots and golden accents on the borders. 72 Gold cards exist, all numbered /10.
Black
By far the rarest insert is Black. It is a refractor with black borders and the background has a gemstone-like effect. This insert includes 72 1/1 cards.
Final thoughts on Disney 100 Years of Wonder
Shop for Disney Kakawow cards on eBay
Kakawow Phantom Disney 100 Years of Wonder has taken the world by storm seemingly overnight. This just goes to show how strong the Disney brand is and how strong the demand for collectible cards from them is. It makes you wonder why Upper Deck hasn't made any strong Disney products in recent years.
I expect some significant demand for some of the nicer-looking Lorcana cards once that releases, but those cards won't be numbered which makes them a risky investment.
Something to keep in mind is that even though demand for this product has been sky-high, it's also the first high-quality Disney card release that's come out recently. With regular releases seemingly on the way, prices may not be as high in the future.
Overall though, this is a quality and aesthetically pleasing product that Disney fans and card collectors alike love. I'm looking forward to seeing the next Disney products Kakawow releases.
Shop for Disney Kakawow cards on eBay
Further reading
Interested in reading other Cardlines write-ups on non-sport brands? Check out the links below.