How Will Euro 2020 Affect Soccer Card Value?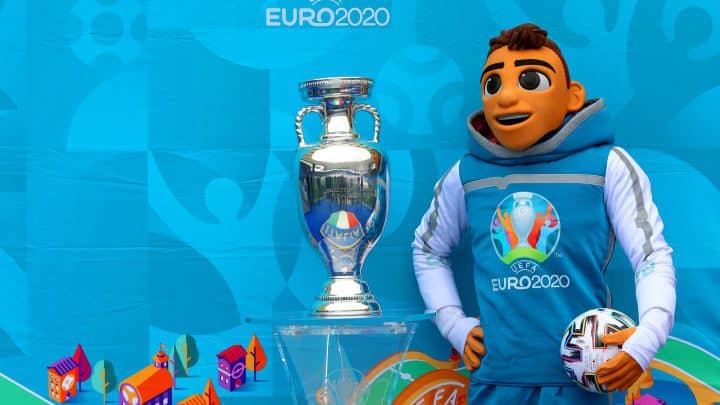 Major international soccer tournaments are the central platform on which players make (and destroy) their reputations. Therefore, if you invest in soccer cards, you must keep an eye on the upcoming UEFA European Football Championship competition. In what ways will Euro 2020 affect Soccer Card Value?
For your complete guide, keep reading.
Why Will Euro 2020 Affect Soccer Card Value?
If you are a veteran soccer collector, you already know how vital the Euro is. If you are new to soccer card collecting, you may have questions.
There are many soccer competitions out there. You can divide them into club competitions and international ones. Club competitions pit teams like Manchester United and Real Madrid against other league-bound rivals.
Meanwhile, international competitions a battle for national honor between different countries. For example, Brazil and Germany are two of the best international teams.
While the World Cup is without a shadow of a doubt the most important competition of all, the Euro is (arguably) the second most important.
Copa America also enjoys massive ratings and big sponsorships. However, the Euro has more money and higher ratings. After all, Europe is the financial center of the game.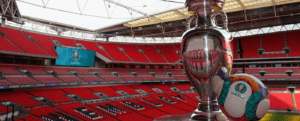 What Impact Will Euro 2020 Have On Soccer Card Value?
A competition like the Euro is a bit like the playoffs in American sports. Not every team qualifies, and those that don't are a bit forgotten.
Therefore, there is a good chance that some of the most highly valued players will go down a bit. After all, the limelight will be off them.
Meanwhile, every international tournament has some surprise teams. The Euro is particularly well-known for that. The World Cup tends to be dominated by the usual suspects (Brazil, France, Italy, Germany, etc.).
However, the Euro has had some shocking winners over the years. Perhaps none more surprising than the Greek win in 2004. Honestly, I have no idea how they pulled that off.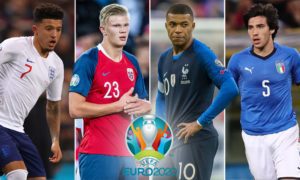 Euro 2020 and Soccer Card Value: The Breakout Players
Every tournament has at least one remarkable breakout player. Sometimes they become massive stars as Marco Van Basten did in 1988. Other times they are completely forgotten (I'm looking at you, Theodoros Zagorakis).
Whether or not the Euro 2020 stars build legendary careers, their cards are likely to go up in value. In the current inflated state of soccer card prices, increases could be ridiculously high.
Who Are The Most Likely Euro 2020 Breakout Players?
I am going to go out on a limb here and rank the most likely breakout players. This list pertains to soccer card value rather than who we expect to be the best players at the tournament. For this reason, we have preferred younger players over more established ones and offensive players over defensive ones.
And another disclaimer, I checked out some of the predictions for Euro 2016, and they were laughably wrong. So, don't be surprised if these are pretty inaccurate.
Enough said. Let's whip out the proverbial crystal ball and do this thing. In order of likelihood, here are the best breakout bets brought to you by Cardlines:
Each of these players is a relatively low-risk investment with a high-up side. They are also talented and young and will have future chances to make their reputation if Euro 2020 doesn't pan out.
Euro 2020 and Soccer Card Value: The High-Rated Young Players
The soccer card market has been booming for the last two years (whether or not this is a bubble is a separate issue). Some young players already have costly rookie cards despite being achieving relatively little.
The Euro could have a significant influence on the value of their cards. If they lead their team with outstanding performance, some young stars could establish themselves as top-notch global superstars. Meanwhile, a weak tournament can make them appear to be yesterday's news. This means that despite their strong reputation, the tournament could significantly impact their card value.
Kai Havertz – Kai has come such a long way this year that even a lousy tournament will have minimal impact on both his long- and short-term value. When you score the winning goal in the European Champions League at 21, you don't have to prove that you are ready for prime time. Therefore, there is little risk in investing in the player's rookies and a good chance of a profit.
Kylian Mbappe- Mbappe's place as one of the most promising young stars globally is assured. However, there is a good chance that this tournament will see his prices drop significantly. France is coming in as the wild favorites, and any misstep from the team will lead to overblown drama. Additionally, he faces fierce competition for his place from veterans Karim Benzema and Antoine Griezmann. After PSG's disappointing performance in the Champions League semis, a sub-par campaign here could see his high card prices tumble.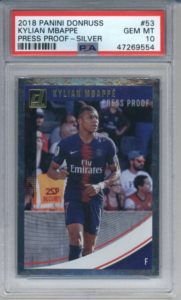 Euro 2020 and Soccer Card Value: Players to Avoid or Sell Now
The players most vulnerable to price drops are those who enjoyed recent hype but seem unable to live up to that reputation. To avoid being too negative, we have only singled out a couple of players to avoid:
Sandro Locatelli – Locatelli was building his reputation as the savior of Italian soccer last season. However, his poor performance and the emergence of Locatelli as the go-to playmaker saw Roberto Mancini drop the youngster from the squad. His form is terrible, and he may end up being one of many overrated prospects to fall by the wayside. His cards are not worth their current price tag.
Raheem Sterling – Raheem has so much potential, but the winger has never been able to put it together. With England's long history of blowing it in the Euro and Sterling's inability to rise to the occasion in big games, we would sell his overpriced rookies
Final Thoughts 
Follow the news carefully. We use 90 Min and Goal.com, but there are plenty of options. Players get injured, dropped, or called up to the squad as last-minute replacements all the time. You will need all this information at your fingertips if you want to maximize your soccer card collection value.
Remember, the tournament kicks off on June 11th. Be sure to watch it, with eBay open.