The Full La Liga 2021-2022 Sport Cards Guide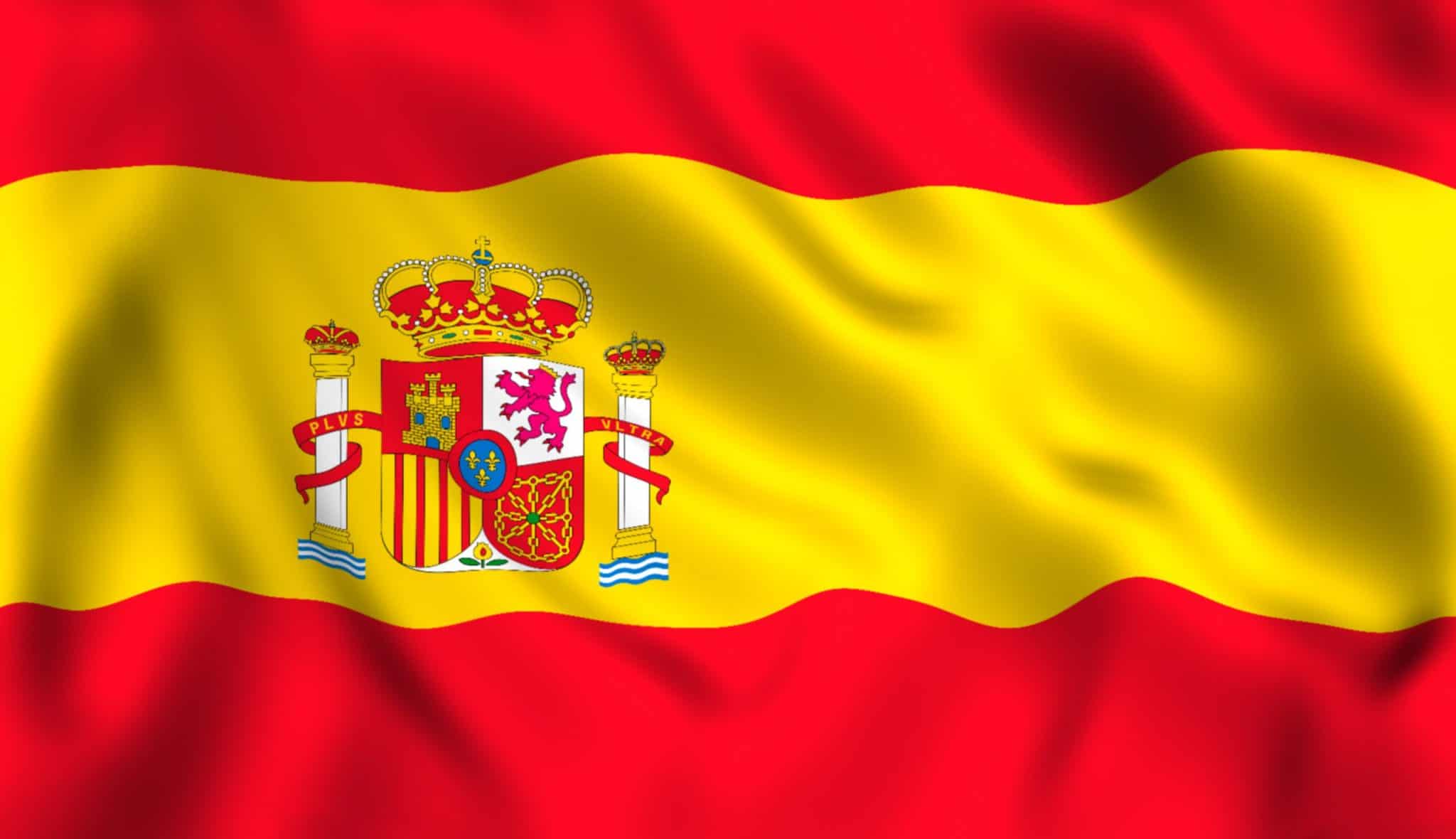 The inaugural La Liga games kicked off on August 13. Though this has long been one of the wealthiest and most prestigious leagues in world soccer, La Liga releases are new to most American collectors. Therefore, as a salute to the new season, we present the full La Liga 2021-2022 Sport Cards guide.
How Does La Liga Compare With Other Major Soccer Leagues
La Liga has long been one of the best soccer leagues in the world. It's only real competition is the English Premier League. When Cristiano Rolando starred for Real Madrid, and Messi led Barcelona a few years ago, the Spanish league was head and shoulders above the competition.
Spain has lost its two biggest marquee names, and some of its top clubs are in dire financial straits. However, La Liga remains one of the highest quality and most viewed soccer leagues in the world.
Despite the financial issues some clubs are experiencing, La Liga remains the second most lucrative soccer league globally. It nets over 5 billion dollars annually.
But really, the best way to look at La Liga is as two separate leagues. Barcelona, Real Madrid, and (to a lesser extent) Atletico Madrid are absolute titans of global soccer. They dominate Spanish soccer and have had incredible success on the European level. Real is by far the most successful team on earth. They have won 13 European titles, 6 more than second-placed AC Milan.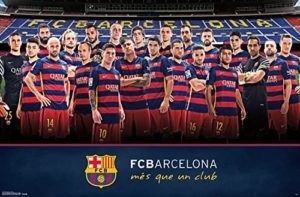 Major La Liga 2021-2022 Sport Cards Releases
La Liga has a long history of sports card releases intended for a domestic audience. Meanwhile, the rise of soccer card popularity has led to some promising American releases as well. So let's break down the options.
Panini Mosaic
Mosaic releases are a familiar American chrome card release. However, in 2020-2021 Panini released its first edition of La Liga Mosaic cards. They appeared in retail stores and proved immensely popular with collectors eager to jump into the soccer card market.
When we can expect it: 2020-2021 Panini Mosaic La Liga was released on May 12. Therefore, it is reasonable to assume that 2021-2022 Panini Mosaic La Liga should also drop in May.
What does it cost: You can snag a hobby box for around $300. Meanwhile, a blaster will set you back about $40 on the secondary market.
Mega Cracks
This Panini release debuted in the 2004-2005 season when the Italian company united their two Megafichas releases into one primary line. The release is at a higher standard than the traditional sticker-based or inspired European soccer card releases. However, the line was clearly inspired by Panini's foray into the American sports card market.
The release was highly fortuitous as it coincided with Lionel Messi's early years in Barcelona. In the years since the Mega Cracks release has become the gold standard La Liga release.
When we can expect it: The 2021-2022 Mega Cracks first edition was just released on August 24. The second edition is scheduled for December.
What does it cost: So far, the new Mega Cracks has been released in two formats. You can get a Launch Pack for $8. However, as of now, they only ship from Spain. Therefore, shipping is likely to cost at least $25. It consists of an album,  4 packs of 24 cards, and 3 exclusives cards. Meanwhile, you can get a 24 pack box for $57 on eBay.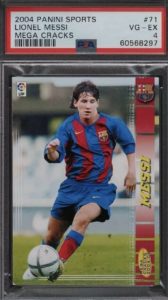 Mundicromo
This is a defunct release. However, due to its importance, it is worth mentioning.
Mundicromo is a Spanish publishing company. It began printing soccer cards in 1975. Therefore, it has the true Messi rookie as well as those of players like Raul Gonzalez. Keep in mind that their cards are of lower quality than their Panini equivalents and are often off-center. So despite their importance in La Liga collecting, Mundicromo lost their rights to La Liga, and their soccer cards stopped appearing in 2016.
Most Promising La Liga 2021-2022 Sport Cards Rookies 
Last season saw the breakout of two young La Liga stars that got soccer collectors worked up. Pedri and Ansu Fati are both at the forefront of most collectors' lists. Is anyone set to make a similar breakthrough this year?
Here are the leading candidates.
Miguel Gutierrez
Miguel is the most promising product of the Real Madrid youth academy in recent years. Unfortunately, the staff there do not have the best record in integrating young talent into the team. However, the consensus in Spanish soccer is that Miguel will be a different story. Although Gutierrez is a left-sided defender, his attacking runs give him the massive potential to break out in the hobby.
Ilaix Moriba
Already one of the most desirable rookies in the new Mega Cracks set, Moriba will be a big hit in the later releases for the American market. The midfielder is often called the new Pogba due to his grace and effective playmaking.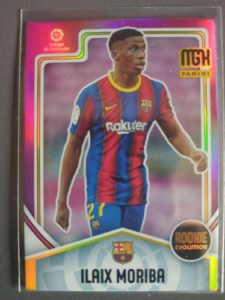 Takuhiro Nakai
Nakai is one of the most talented young players in the Real Madrid setup. Aside from his considerable talent, Nakai has a couple of other things going for him. He has an eye for goal, and he is Japanese. That part of the world is beginning to enter the hobby more seriously, and there could be a good market for the midfielders cards in the future.
Luka Romero
Luka is Mexican by origin. However, he plays for Argentina and has been saddled with comparisons to Messi due to his attacking talents. Can he live up to them? Probably not. But Luka is an incredibly talented 16-year-old playmaker, and his rookie cards will stir up the hobby.
Yeremi Pino
This prodigiously talented right-sided winger was expected to break out last season for Villareal but suffered some injury setbacks. As a result, he has not appeared in any American card releases yet (although he does have a Mega Cracks rookie). Yeremi is a natural scorer and leader, having already captained the Spain Under-21 side.
La Liga 2021-2022 Sport Cards Likely Breakout Players
It seems rookie cards are coming out earlier and earlier for soccer players. Therefore, the following collection of youngsters already have cards on the market. However, this could be the year when they go from exciting prospects to high-performing stars.
Ansu Fati
The selection of Fati as a likely breakout player will surprise no one. However, I would be remiss if I did not select him. Making his debut for Barcelona at age 16, Fati scored his first goal a few weeks later. In September, he was voted La Liga player of the month, the youngest player to receive that honor. Though the winger was out for nine months with a knee injury, he is widely expected to contribute heavily to the team's efforts to reclaim the title.
Alexander Isak 
At 21, Isak has proven to be a reliable scorer in La Liga. With 26 goals in 73 games for Real Sociedad, no one is surprised with his deadly composure in front of goal anymore. However, 2021-2022 could be the season he blossoms into a superstar and attracts that big move. Therefore, this is the time to invest. I also feel it isn't long before he leads the Swedish national team to some success. They were surprisingly good in Euro 2020 and may be ready to make a bigger mark at the World Cup.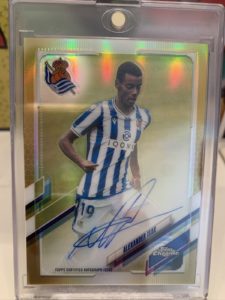 Yunus Musah
Yunus Musah is near the top in most rankings of up-and-coming soccer stars. However, he is also equally effective in several positions. Playing for struggling Valencia, Yunus will likely feature heavily in the first team and receive a chance to develop his skills. Perhaps most importantly, from a hobby perspective, the player was born in New York and has pledged to represent the United States internationally.
The Cardline Pick Of La Liga 2021-2022 Sport Cards
This was a tough one. With so much potential in the league, it is hard to pick one La Liga 2021-2022 sport cards to invest in. So, I chose two.
2020-21 Mosaic La Liga Orange Fluorescent Prizm Yunus Musah 12/25
The combination of Yunus's talent and his American nationality promise incredible hobby interest over the next few years. This card is not cheap, but a high-graded version of this will be worth a fortune if the right-sided midfielder pans out.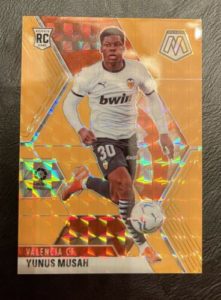 Luka Romero 2021-2022 Mega Cracks Rookie Impact
Luka has a great chance of becoming an international superstar. However, he is still under the radar for most collectors. This card, in particular, seems to have been designed with an American collector audience in mind and could hold good value as Romero's true rookie.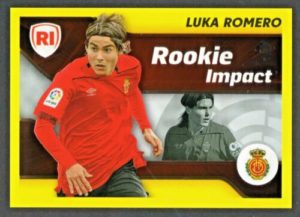 Bottomline On La Liga 2020-2021 Sport Cards
There is no doubt that La Liga has taken a tumble in prestige recently. The biggest stars are staying away, as financial problems have beset many of the top sides.
However, there is an upside for collectors of La Liga 2021-2022 Sport Cards. With the most prominent stars leaving the country, the young talent has a better shot at emerging. Indeed, La Liga seems like a far more hospitable environment for the development of prospects than the Premier League. Therefore, this crop of rookies may be more successful than their counterparts elsewhere. After all, no amount of money can replace experience and minutes on the field.