Understanding Price Movements on NBA Top Shot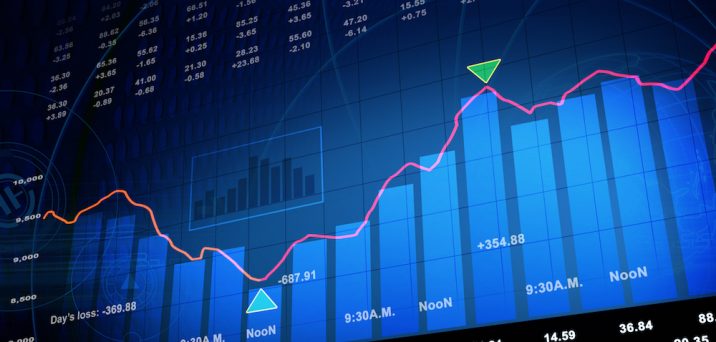 The NBA Top Shot market is pretty young. It was launched in October 2021 but has already become the hottest topic of conversation amongst collectors. Even among those who don't usually follow basketball.
It seemed as if the market could only go up until recently.  In recent weeks, the trend has changed, and values have stagnated and even dropped. In a more volatile and less parabolic market, you will need a more sophisticated understanding of the marketplace to turn a profit on NBA Top Shot.
Let's take the market's current volatility as an opportunity to look for first clues on what determines the direction of the market and the value of individual moments.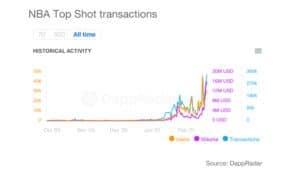 Macro and Micro Determinants of NBA Top Shot Moment Value
While Top Shot is a typical collector's market in some ways, there are factors involved that are unique to it. These elements include challenges and drops.
As for the impact of challenges on moments' value, we have already discussed that issue in depth. We will discuss the influence of drops on value in some depth below.
It is also important to remember that Top Shot is a pioneering product operating during a pandemic. I am trying to say that the marketplace is volatile, with a capital V. That means that the product's overall trends can have more to do with changes in price than anything relating to the individual moments.
Confused? Don't worry. We will unpack all of this (get it?!)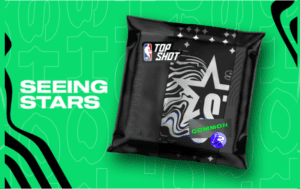 Supply of NBA Top Shot Moments
As with any resource, the supply of any moment will have a significant impact on its value. The folks at Dapper Labs are highly aware of this and are better at commoditizing scarcity than most.
As you may know, they divide moments into two groups: Limited Edition (LE) and Continued Circulation (CC). The CC has inherently lower value because new moments can be minted at any time, making them more common.
Therefore, look out for when new mints of CC moments appear in new pack drops. Their inclusion can cause significant price drops.
However, the influence depends on the number of new moments of that type minted.
Let's look at one example. A Trae Young layup moment had 13,755 serial numbers in circulation until a pack drop occurred on March 17th, 2021. The base pack drop on that day included 1,225 newly minted versions of that moment, raising the overall total to 14,980.
On the day before the drop, the value of the moment was $46.43. The day after the drop, the value went down to $35.00. A significant decline of almost a third in value.
Even Luka Is Not Immune to Pack Drop Price Movements
How does this dynamic change with a marquee name involved? Let's examine a Luka Doncic highlight from the same drop. One of the moments is a clever Doncic assist behind his opponent's back. Just like in the Trae Young Highlight case, Dapper Labs minted 1,225 new serial numbers out of a sum of almost 15,000 available.
The same phenomenon occurs even with Luka. The day before the drop, the moment was worth $258.  A couple of days after the drop, it was worth only $185. That is a drop of almost 30%.
If so, you absolutely cannot ignore this phenomenon. Keep an eye on whether your moments are involved in an upcoming drop. If they are, you may want to sell them a couple of days before it happens.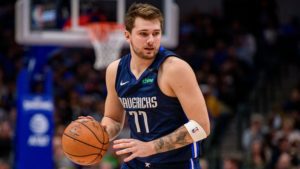 The NBA Top Shot Enthusiasm Bump
You know that feeling of excitement you get when a new pack drops and a whole bunch of new moments are available on the marketplace? Yeah. Everyone else feels it too.
That is why when new products are released. They sell for massive amounts on the secondary market. However, once the excitement is gone, the most enthusiastic buyers have been satiated. That is when the value of the products goes down.
Does the same phenomenon occur in the NBA Topshots market? Let's look at a couple of examples and find out.
The Seeing Stars packs came out on March 4th and included an attractive variety of all-star moments. One of them was an impressive Zion Williamson jump shot.
The moment started with a valuation of $325.67. It soon started climbing and reached a high of $462. However, as the Top Shot market began to drop later in March, Zion went down with it. As of March 23rd, his moment trades for a mere $296.38.
The Overall Trends on the NBA Top Shot Market
When examining the trends in individual moments' value, there is no ignoring the macro trends affecting the entire market. The marketplace was reasonably quiet until January 2021.
Then it started to climb steadily before going utterly bonkers on February 21-25. Since then, it has been trending down steadily. The rising tide of increases floated just about every boat with it.
To see just how dramatically the macro changes can be regarding one moment, let's look at an exciting block by Jonas Valančiūnas of the Memphis Grizzlies. On November 5th, 2020, NBA Topshot executed drop 3 of wave ½, which included this moment.
The Valančiūnas block is a rare one, with only 299 in circulation. Nevertheless, it was not worth much when it dropped. At the time, it was attainable for a mere $16.
The moment limped along until January 16th, when it started to rise. By the end of the month, it was worth no less than $274. But in February, the Valančiūnas block started to go crazy and multiply value exponentially.
On February 25th, the moment was worth $950. However, over the last month, the block has lost almost half its value, crashing down to $494.50.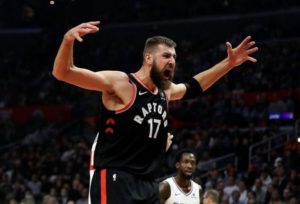 Player Performance and NBA Top Shot Price Movements
Could you wait a minute, I hear you say? What about the fantastic performances the Lithuanian Center has put together this year? Aren't they contributing to the rise and fall of his moment value?
I'm glad you asked. Jonas has had some ridiculously good performances this year. Most notably, when he channeled Wilt Chamberlin on March 10th against the Wizards. Valančiūnas scored 29 points and took down 20 boards in one of the best performances by a Grizzlie ever.
How did that influence the price of his moment? Not much, if at all. The day before his performance, his moment was worth $615. The day after, it went up to $684, but that was a mere blip. By March 15th, the dazzling performance was forgotten, and the value had gone down to $598.50 before continuing to fall with the rest of the market.
What is the Bottom Line on Price Movements in NBA Top Shot?
We have seen that two things have a significant influence on the price of an individual moment:
The supply. When a current moment has newly minted serial numbers drop in new packs, the value can go down dramatically.
The macro trends in the NBA Top Shot market. Even moments featuring big stars like Zion are not immune to overall downward market trends.
We have also seen that two things do not have a significant influence on the value of moments:
The performance of a player in an individual game. Sure, if a player has a breakout season, we can expect it to influence the price significantly. But one outstanding game, or even a series of solid games, has limited influence.
Release excitement. Moments can often go up consistently after a release.
What Else Do I Need to Know About NBA Top Shot Price Movement?
The most important thing to know is that we don't know much. Because of the market's volatility and the short amount of time it has been around, it isn't always easy to see why specific moments change value.
However, as time goes by and the Top Shot market settles down, we will better handle its dynamics. Make sure to follow the good folks here at Cardlines as the mystery unfolds.