Sell Of The Week: Jordan Walker, 3B/RF, Cardinals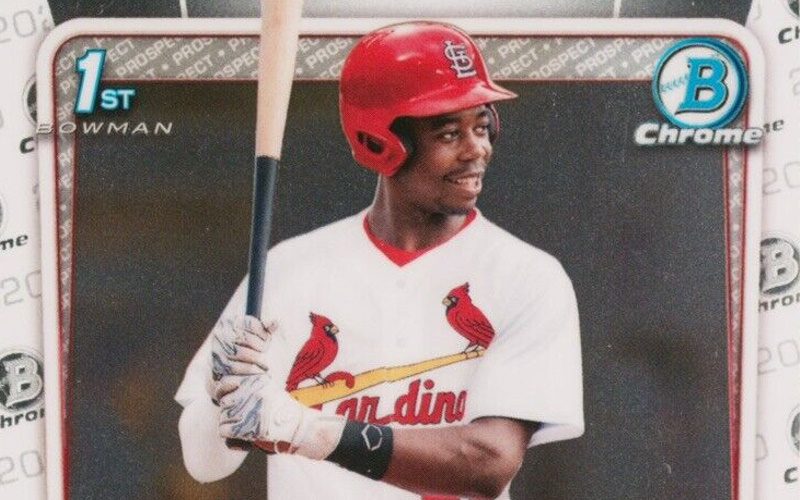 Let's go to baseball cards, and look at top rookie Jordan Walker, Cardinals 3B/RF, who made the team coming out of Spring Training and has already taken the baseball world by storm.
Walker has played in 10 games for the Cardinals and has had at least one hit in every game so far. He's hitting .342, with 2 HR and 8 RBI. He's proven already that he belongs and has shown definitive signs that he can be a superstar in the MLB. I don't want to get ahead of myself, because it's early, but Walker appears to absolutely be the real deal.
He is definitely shaping up to be the next young star in baseball if he continues at this pace.
However, if you look at the data from last year's rookies of the year, Julio Rodriguez, Seattle, and Jeremy Peña, Houston, you'll find that their card value peaked at the beginning of the season.
It never reached that peak again, even when they won the Rookie of the Year award in the AL and NL, respectively, in October. Peña was even part of the Astros World Series Championship team, and still returned the most profit to those that sold him in April 2022.
Using history as a guide, I'm recommending listing Walker for sale now, as his 2020 Bowman Chrome Autos are all up in value since Fall 2022.
Looking to buy Jordan Walker rookie cards?
If you are high on Jordan Walker or want to know what to target when prices come down, take a look at some of the primary Jordan Walker rookie and prospect cards that are available.
Jordan Walker 2020 Bowman Draft
The first of the Jordan Walker cards comes through the 2020 Bowman Chrome Draft, which collectors can snag for $50 on eBay. Jordan Walker autos of course command a higher premium with a PSA 9 of 2020 Bowman Draft Purple Refractor out of /250 listed for $1,300.
Shop for a 2020 Bowman Draft Jordan Walker on eBay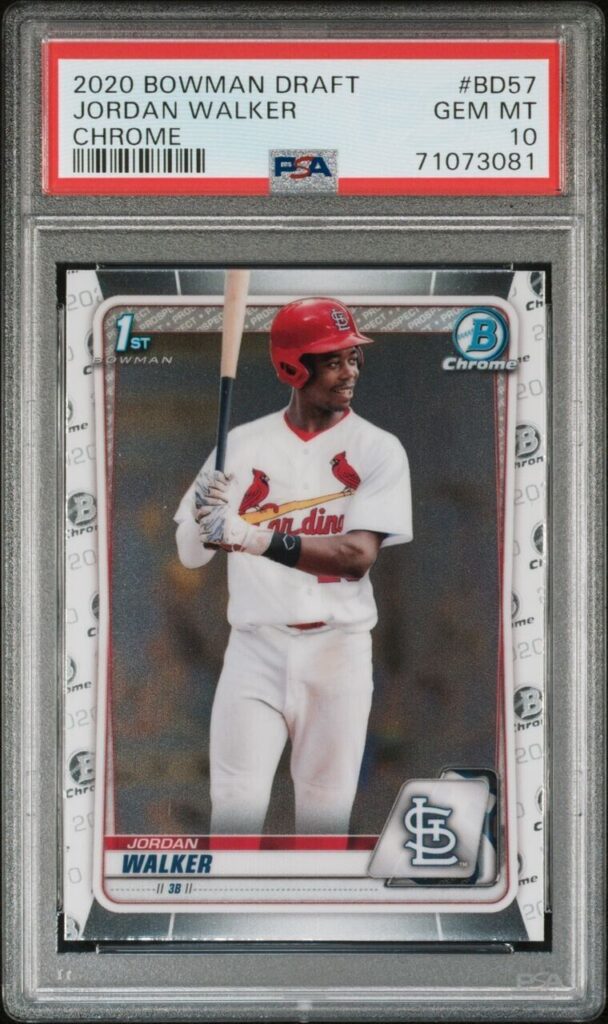 Paul Hickey is the creator of the Sports Card Investment Report at NoOffseason.com, and the host of the Sports Card Strategy Show on Apple Podcasts, Spotify and YouTube. He can be found on Instagram at @sportscardstrategy and on Twitter @nooffseasoncard.