SL.A.B.B.Y Card Breaker Software Review

More collectors have been talking about SL.A.B.B.Y. lately. Following the buzz, we decided to provide you with the ultimate SL.A.B.B.Y card breaker software review, though the program is still in beta-testing.
SL.A.B.B.Y. comes from the team at SLabstat, and the program's acronym stands for "SLabstat's AI Built By You." While the name might be a bit on-the-nose, the software is unlike anything that has been seen before—especially for the sports cards industry.
Since the hobby swelled in 2020 and continues to gain momentum, SL.A.B.B.Y. is a relevant topic.  Today we will delve into all the big questions, like what is SL.A.B.B.Y., what does it do, and how can it benefit you?
SLABSTAT: Software From Techy Collectors
Every collector is different. Some have been doing it for decades, some are new to the game, and some are recently falling back in love with it after taking a hiatus. Others have Silicon Valley backgrounds and the technical skill to make their big ideas a reality.
That's the story of SLabstat, the company behind SL.A.B.B.Y.  The company's founder, Allan Teruel, is a 20-plus year veteran of Silicon Valley. According to SlabStat's website, Teruel "decided to build SLabstat as a passion project to get more insights in his card collection."
Teruel was a co-founder or early software developer for several companies that major tech companies later acquired. He has significant experience in hi-tech.
Teruel's frustration over not being able to find cards at retail prices at Target or Walmart led him to buy into breaks. Soon he was a breaker himself. Breaking, he learned, is a lot of work.
On days he was breaking he would bounce back and forth between YouTube, Random.org, and eBay.
This experience led Teruel to ask a big question: "What if there was a way to list, organize and host my next card break while giving my customers a better end-to-end breaking experience?" Since Truel had the capabilities to design a program capable of doing EXACTLY that, he got to work.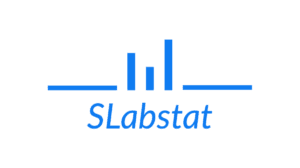 SL.A.B.B.Y.'s Built For Sports Card Breakers
Slabstat based their software design on feedback from hundreds of card hobbyists, sellers, and vendors, who were all "tremendously interested" in the startup's idea.
The feedback played an essential part in the design. So much so that Slabstat put a "built by you" component into SL.A.B.B.Y.'s acronym. Indeed, the company plays up the idea that they designed the software following customer specifications.
Still, we haven't boiled it down to the big, juicy question: what exactly does SL.A.B.B.Y. do?
In short, they designed the software to help breakers easily list, organize, and host their next break. As SLabstat notes, SL.A.B.B.Y. "takes all the hard work of a break and makes it simple. "
For breakers, this means:
The ability to set up and sell breaks in minutes, not hours or even days.
Fewer repetitive listings on eBay.
No more waiting five or 7-days for the auctions to end
A streamlined process is replacing the previous practice of jumping between different platforms.
Buyers benefit from SL.A.B.B.Y. breaks, too. Buyers will enjoy the following features:
Be better informed of the breaks
Receive real-time reminders when the break is live
Be granted access to watch the break through SL.A.B.B.Y.
Have the option to receive follow-up images of their card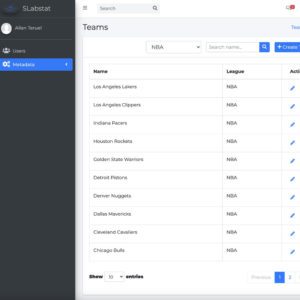 A Better Look At The Perks Of S.L.A.B.B.Y.
The SLabstat website does a great job of laying out a broad look at the benefits of SL.A.B.B.Y. However, the company recently elaborated further. In a recent email to subscribers, SLabstat further explained the benefits of the software:
Save time: Breakers spend more time breaking and less time listing. SL.A.B.B.Y. eliminates the need to make multiple auction listings for a team break.
Less typing and more breaking: There's so much manual work when breaking. Let SL.A.B.B.Y. automate that for you.
Don't sweat the small stuff: Being notified of what products you broke or what you will receive is part of SL.A.B.B.Y.'s magic.  Card breaks are more transparent than ever!
Money in your pocket: Pay direct.  No middlemen, so the savings are shared between the buyers and sellers.
Discover new breaks: Buyers are immediately alerted on new card breaks from trusted sellers.  It makes it far easier to find a new team or randomized break.
All-in-all, the software has the potential to spark significant change in the card-breaking market. It could result in a price drop due to saved time. It may also result in a more transparent, streamlined breaking process from top to bottom.
While still in the beta-phase of testing, SL.A.B.B.Y. has all the ingredients to shake-up the industry.
Get Involved With The SLabStat Beta
As mentioned, SL.A.B.B.Y. is very focused on the feedback of hobbyists. In many ways, it strives to be the people's champ of collecting software.
According to an email from Slabstat, this quest for feedback can have direct benefits for you. "As we continue to roll out our software, we're looking for more card enthusiasts to help with testing," Slabstat said. "In exchange for your time, we're giving early access to our testing breaks where we'll be selling breaks below the prices found on eBay."
You read that right: cheaper breaks. Just for your feedback, too!
Suppose you're interested in exploring SL.A.B.B.Y. either as a breaker or simply finding out more about the program. In that case, you need to fill out a short form from Slabstat, and they will reach out to you with their schedule of upcoming testing breaks and instructions on how to participate.
It's an easy process, and in many ways, could offer a glimpse into the future of collecting.