The Most Over-Graded Cards
Anybody who's sat through a high school or college-level economics class understands supply and demand.
Say there's equal demand for X and Y. If there are 2,000 units of X and 500 units of Y, which do you think people will be worth a more significant amount? Y, of course, because it's rarer.
The same applies to sports cards.
Some cards have mind-blowingly high populations, and even if they're graded, the absurd supply should, eventually, significantly impact their value.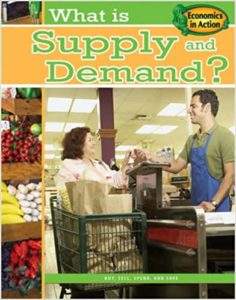 Why Are Card Grades So Important?
As we've discussed in several posts, cards that grade well are worth a lot more. For example, even with modern cards, the PSA 10 versions are usually worth at least 6x more than the raw version, as we determined in our study of PSA 9s and 10s.
We also drilled down into the numbers during our study of if it's better to buy raw or graded. While the profit margins are a lot higher if you're willing to grade the cards yourself, some cards will do better than others based on the populations alone.
Listing The Most Over-Graded Cards
Let's take a look at some of the most over-graded cards. These are cards that will always be worth decent money – that's why they were graded in the first place – but the ceiling of their value will forever be limited by the sheer volume of how many copies of them are out in the wild.
The following reports are based on the PSA population reports:
Most Graded Baseball Cards
If you look at the top three list of most graded baseball cards, two truths are undeniable: baseball cards were the first major sports to catch onto the idea of grading, and Ken Griffey Jr. was the hottest in the market when it happened.
That's the only explanation as to why Ken Griffey Jr not only dominates the top 3 most graded baseball cards ever but the top 4 if you were to extend it out even further and include his other Upper Deck RC.
Moreover, these four Griffey cards are the four most graded cards of all time across all sports. Thus, Griffey Jr. was grading's first-ever golden boy.
Here's the list:
Ken Griffey Jr 1989 Upper Deck Star Rookie – Pop: 82,700+
Ken Griffey Jr. 1989 Topps Traded Base – Pop: 75,500+
Ken Griffey Jr 1989 Fleer – Pop: 51,000+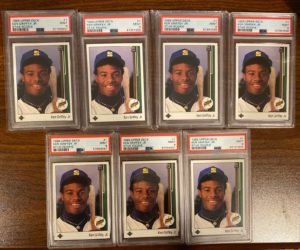 Most Graded Basketball Cards
The most eye-opening thing about the basketball Top 3 List of basketball cards is how recent they all are. This fact can be attributed to the 2020 Sports Card "bubble" and the influx of new collectors on the market.
Worse still is that of these three graded Prizm base rookie cards dominating the top three, over half of the entire graded population for each card graded a PSA 10.
The takeaway? The Base 10's shouldn't be as valuable as people think. The colors and parallels are where you will find the long-term money. (See supply and demand above.)
Zion Williamson 2019 Prizm #248 – Pop: 36,500+
Ja Morant 2019 Prizm #249 – Pop: 33,500+
Luka Doncic 2018 Prizm #280 – Pop: 32,600+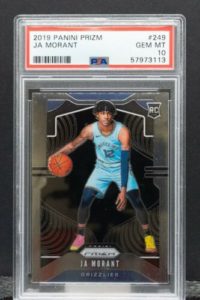 Most Graded Football Cards
If you look at the top ten list of most graded cards of all time, you will (surprisingly) not find a single football card cracking the top 10.
Even when BGS counted down the Top 100 most submitted cards last year, there wasn't a football card on the list until #15 and only two in the Top 20.
Those two cards?
Jerry Rice Topps 1986 Rookie – 23,320
Joe Montana Topps 1981 Rookie – 18,747
Considering both of these cards are nearly forty years old, their populations are still reasonably low compared to the 2 and 3-year-old basketball cards above.
And, by comparison, the 2019 Kyler Murray Prizm base rookie has been graded just over 6,000 times – 6x less than Zion from the same year.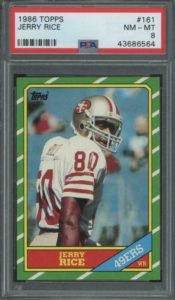 Bottomline On The Most Over-Graded Cards
If you want to get into submitting cards for grading, football is probably the friendliest sport.
Not only are there no football cards on the Top 10 most graded cards list (7 of the 10 are baseball), but football is demanding high prices for cards and does not play second-fiddle to the basketball or football market in any way.
Assuming supply and demand laws hold (spoiler: they always do), the market will adjust to match at some point. As a result, values for over-graded PSA 10 rookies like Zion and Ja will come back to earth more than they already have. Football stars with lower populations will rocket up in value based on comparative scarcity. Therefore, we are not saying you shouldn't grade basketball cards. Instead, don't grade the ones that everybody else is grading.