The Long History Of Canada's O-Pee-Chee Hockey And Baseball Cards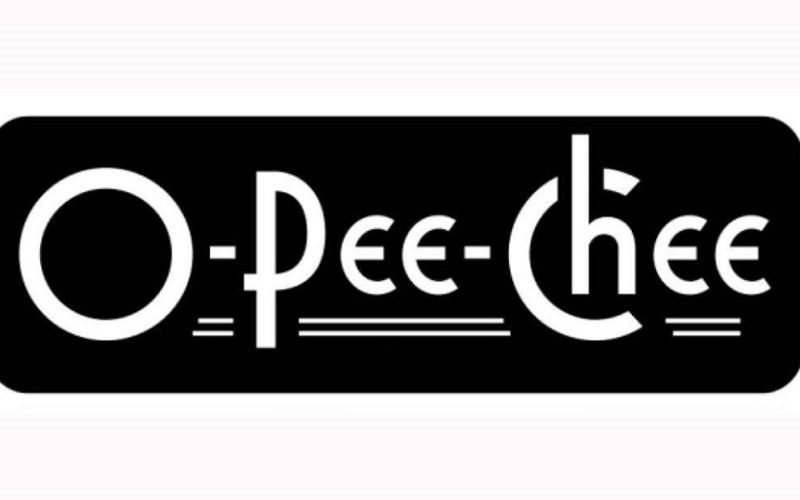 Trading cards have been around for more than a century, starting with simple picture cards in the 1840s-1860s, advertising cards in the 1870s-1890s, and the beautiful player cards of the "Golden Age" and beyond.
Like some of their competitors, The O-Pee-Chee Gum Company didn't start out in the trading card business. When they started, however, O-Pee-Chee was an innovator.
Even though they have a niche audience today, O-Pee-Chee's early hockey cards are widely regarded as pre-war classics and their baseball cards were as beautiful as they come.
What is the O-Pee-Chee Company?
The O-Pee-Chee Company has flown under many card collectors' radars for decades. O-Pee-Chee was a Canadian gum and candy company founded by two brothers. What originally started in 1911 as O-Pee-Chee Gum Company eventually expanded to a variety of products, including chewing gum, mints, and an assortment of popcorn.
The business was expanding, but O-Pee-Chee would soon be impacted by the 1929 stock market crash and the inevitable economic depression that was felt around the world. Operating at a loss during the Great Depression, O-Pee-Chee needed to get creative.
They decided to include hockey cards with their gum, hoping this would garner attention and ultimately boost sales. This decision would prove to be a profitable one, later allowing O-Pee-Chee to expand into other sports, explore popular entertainment, and collaborate with other big names in the trading industry.
What does the O-Pee-Chee company specialize in?
The O-Pee-Chee Company specializes in NHL cards. Since reaching an agreement with Upper Deck in 2006, O-Pee-Chee has focused on producing ice hockey cards. In the past, they produced baseball cards, music and television cards, and other special interest cards.
Main periods in the O-Pee-Chee company's history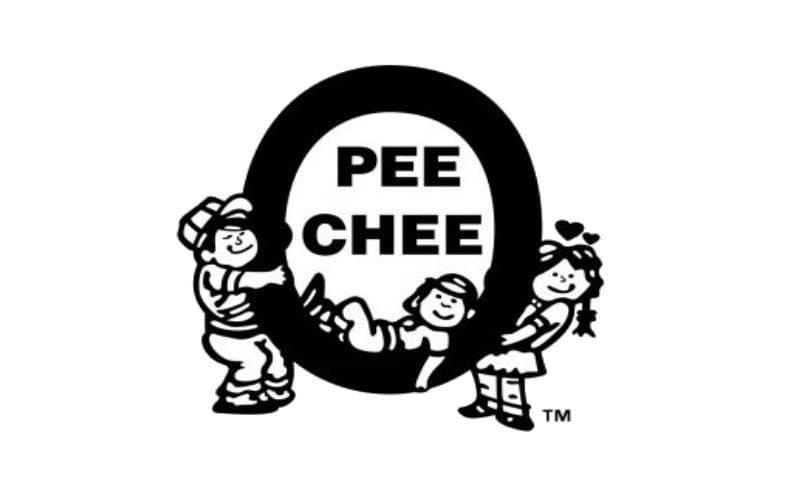 Brothers J.K. & D.H. McDermid founded the Canadian candy company, The O-Pee-Chee Gum Company in 1911. They started out producing gum and other snacks, but would eventually sell wax candy, novelties, and candles.
When struggling to make a profit during The Great Depression, The O-Pee-Chee Company started including hockey cards with the gum to help boost their sales.
The 1930s were a blooming point for The O-Pee-Chee Company's expansion into trading cards. The company's ice hockey cards took off in 1933 and O-Pee-Chee produced five ice hockey sets by 1938. Because the cards were issued in Canada where a large population of people speak French, the backs of the early O-Pee-Chee cards were written in both English and French.
Around the same time, O-Pee-Chee released their first baseball set. These were less like cards and more like large photographs.
A different design was released in 1937, the O-Pee-Chee Batter Ups. These cards were perforated so that the collector could pop up the player to display in an action stance. These cards also included English and French descriptions.
O-Pee-Chee tapered off their sports releases by the end of the 1930s. In the absence of hockey and baseball cards, they released sets that were not sports-related. These included cards depicting Mickey Mouse and the Fighting Forces. O-Pee-Chee would eventually create other novelty cards, starting in the 1960s with The Beatles, and continuing into the 1970s and 1980s with Superman, Star Wars, and E.T. The Extra-Terrestrial.
O-Pee-Chee baseball cards use Topps design
In 1958, The O-Pee-Chee Company partnered with Topps. This agreement helped the company sell Topps'-designed O-Pee-Chee baseball cards in Canada; Topps was able to expand into the hockey market. In addition to baseball and ice hockey, O-Pee-Chee released Canadian football trading cards from 1960-1972.
O-Pee-Chee's agreement with Topps ended in 2004. Since 2007, Upper Deck owns the O-Pee-Chee name which releases NHL sets to this day.
Top classic releases
Wayne Gretzky 1979 Wayne Gretzky O-Pee-Chee Rookie Card
Wayne Gretzky is one of the best hockey players in history, so it's no surprise that his cards come with a hefty price tag. The Wayne Gretzky 1979 O-Pee-Chee Rookie Card is one of the most valuable hockey cards of all time. The most recent sale of this card was a PSA 10 for $1.29 million in 2020.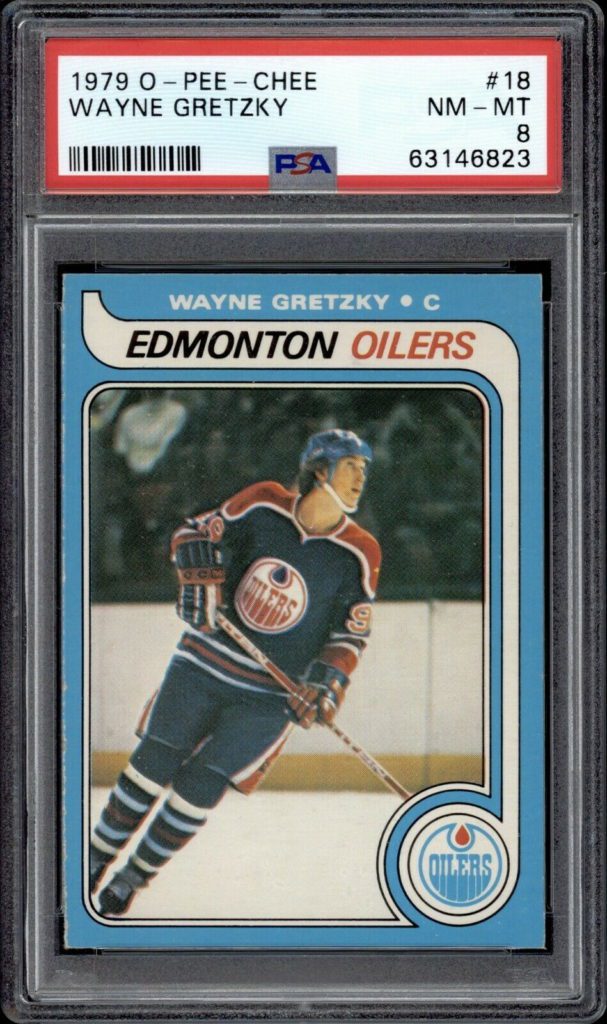 Snag a 1979 O-Pee-Chee Wayne Gretzky rookie card on ebay
Pre-war O-Pee-Chee Hockey Cards
O-Pee-Chee hockey sets were much more innovative than the other sports cards on the market in the 1930s. O-Pee-Chee introduced colored backgrounds and geometric shapes on cards, showcasing hockey players in full uniform and holding their sticks.
Because O-Pee-Chee's cards took an artful approach, these cards were much nicer to look at than others during the 1930s. All of the 1930s O-Pee-Chee sets are classified as "V304." Each set released has a slightly different design, designated by an individual letter for each release.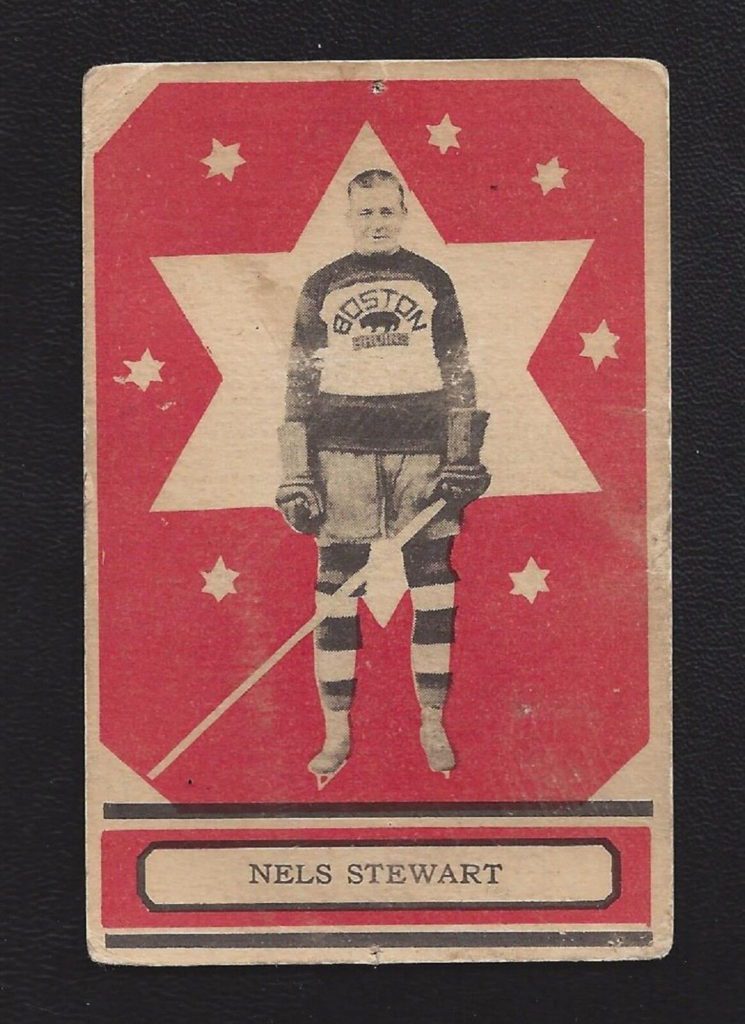 Check out the latest prices on 1930s O-Pee-Chee Hockey cards
Overview of current release
O-Pee-Chee's hockey cards are reasonably priced and have a substantial base set. The 2020-2021 O-Pee-Chee Hockey set included 600 cards. The majority of the set (500 cards) focused on veterans, but there were also rookie and legend cards, league leaders, and team checklists.
With the start of the 2021-2022 NHL season, the new O-Pee-Chee Hockey set was released in January 2022. Like the previous release, the base set includes 600 cards. In this 2021-2022 O-Pee-Chee release, collectors can find marquee rookies, rookie season reviews, team checklists, league leaders, and season highlights.
Retro variations of the base set can also be found, among other hobby box specialties such as OPC Playing Cards, Premier Tallboys Cards, and other rare pulls.
Find boxes on 2021-22 O-Pee-Chee Hockey on eBay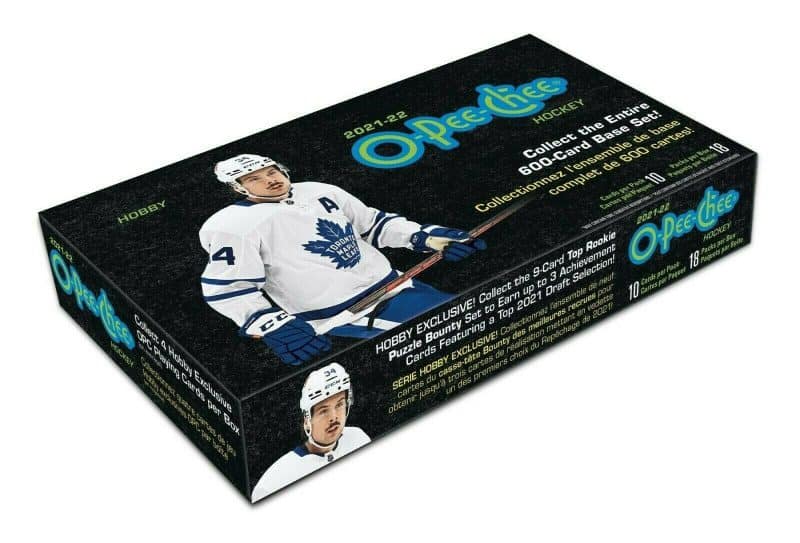 Best O-Pee-Chee Investments
O-Pee-Chee cards are wildly underappreciated. Their agreement with Topps allowed O-Pee-Chee to print nearly identical card designs, but some collectors are not a fan of the English and French translation on the back of the cards.
For collectors who want the beautiful, Topps-like design but don't want to break the bank, O-Pee-Chee's baseball cards produced from 1965-1992 are a great place to start.
Because O-Pee-Chee was made for the Canadian market, they would often include extra cards from the Montreal Expos and Toronto Blue Jays in their sets that Topps did not release. Gathering these cards for a unique, Canada-only set would be a distinctive set for any collector.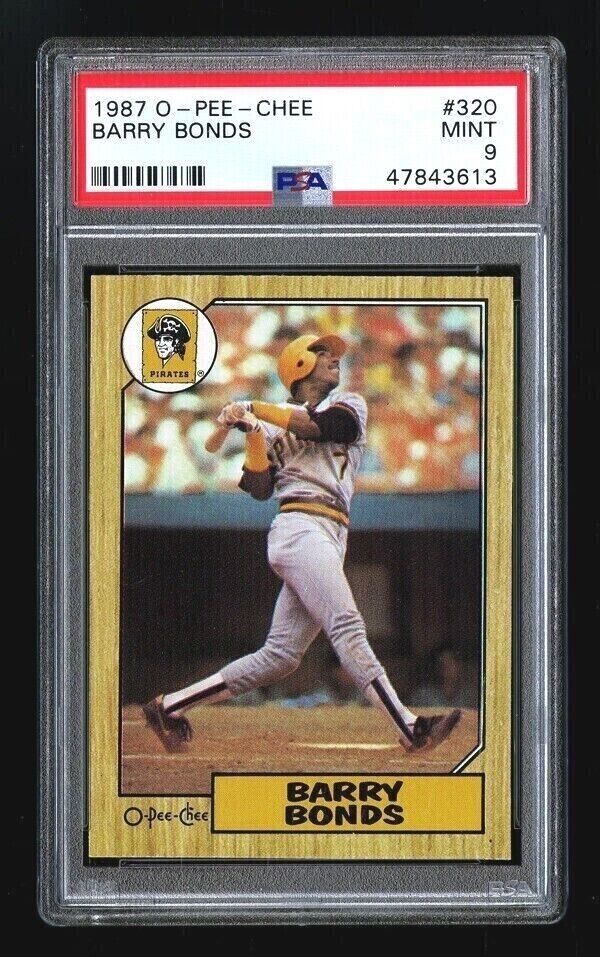 Conclusion
The O-Pee-Chee Company has been around longer than many of the trading card companies we respect today. As the sports themselves changed, O-Pee-Chee adapted its designs and made innovative decisions to include multi-language descriptions and focus on foreign players.
Today, O-Pee-Chee is known for its NHL cards in collaboration with Upper Deck. The latest release, the 2021-2022 O-Pee-Chee Hockey set, will debut this January.