An In-Depth Kronocard Review: AI Software That Could Change The Way You Scan And Sell Cards On eBay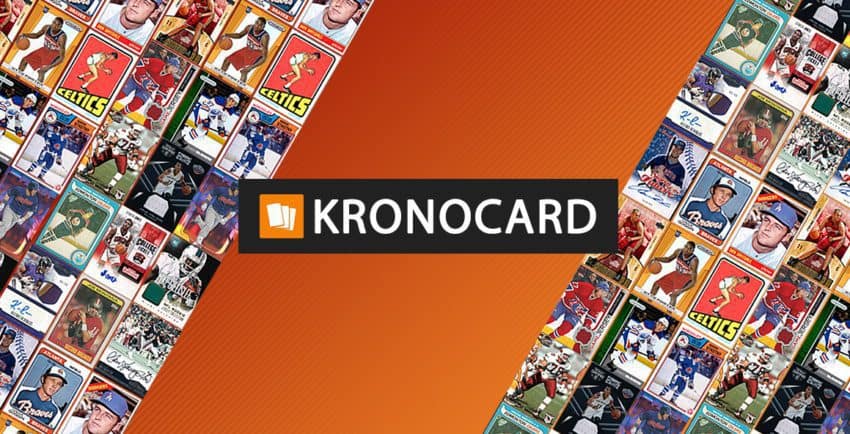 Kronocard is perhaps the best, largely undiscovered gem on the internet for a number of collectors. It is software for card collectors that use artificial intelligence to document sports cards, and using a scanner, you can scan and upload hundreds of cards with no hassle.
That's not all it does, either. For the most exciting part of Kronocard, keep reading this article. We'll unpack everything you need to know.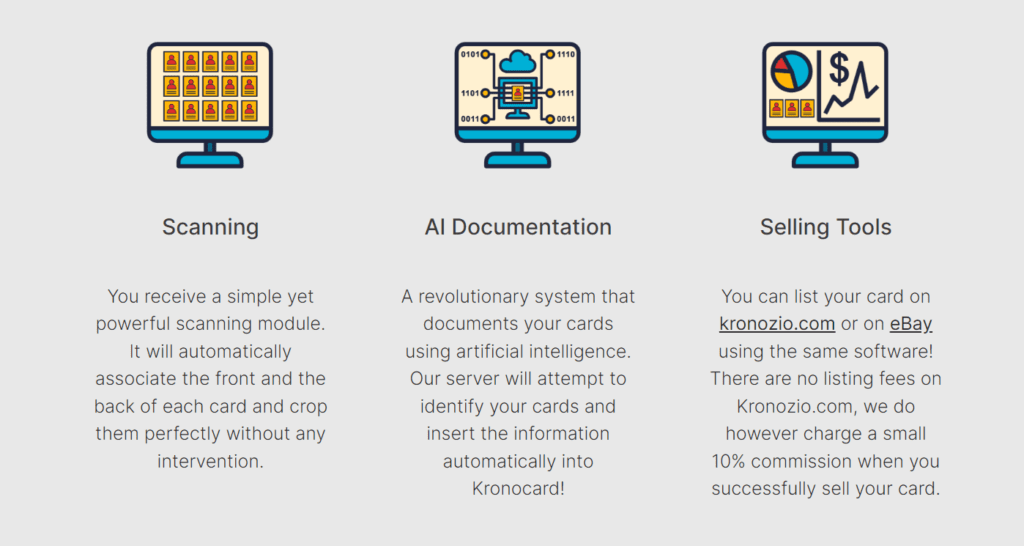 Kronocard introduction
Chronocard is software built by collectors with the intent of helping other collectors. In particular, it helps with probably the driest part of sports card collecting: scanning and listing your cards.
It is free software, but it comes with a paid version that's broken down into several tiers. The additional offerings in the paid versions make them well worth the price tag.

In short, Kronocard leverages AI technology to help you do four things with your collection: scan, document, manage, and list your cards.
Here's how it works.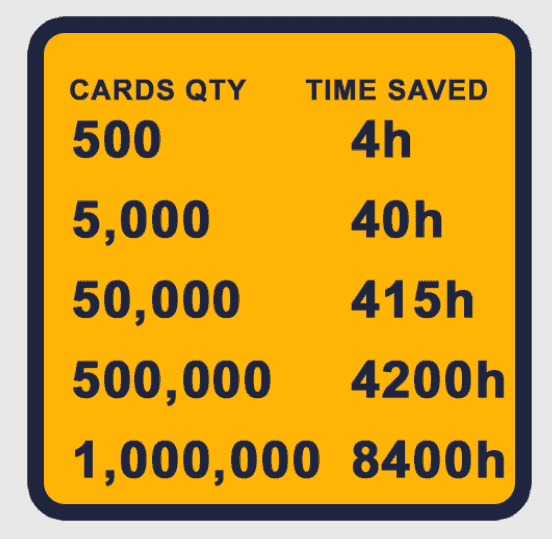 Using Kronocard to scan, organize and list sports cards
Kronocard is made for people with a lot of cards but limited time. The software's design is built around the idea of selling cards at bulk, and once you get the hang of it, you'll find that it can save you an incredible amount of time.
Start scanning your sports cards on Kronocard
Scanning cards with Kronocard
The first part of Kronocard is the scanning of your cards. Once you download the app, you'll log in to a dashboard from which you can begin scanning. And be warned: this is not a sexy interface.
The UI feels a bit dated, but once you start using the software, it's easy to see why: the bandwidth of the small Kronocard team was invested in the product more than the design, as it should have been.
When it comes to scanning cards, you can scan through a stack of cards pretty easily if you have the right scanner. The best part? Kronocard automatically crops your cards and associates the front and back of your cards, putting them together for you.
Here's a video of the product in action:
A note of caution: this video shows the cards being ran through an ADF scanner raw and without any protection. We'd highly advise against this in most circumstances.
You can, however, scan cards in penny sleeves or top loaders using select scanners, and flatbed scanners also work but are not as fast. Be prepared to sink a little extra time into scanning your cards to also ensure you keep them protected in the process.
What Kronocard scanner should I get?
Kronocard is compatible with a variety of different scanners. The software recommends a Fujitsu product as working the best as Kronocard scanners. Here is a quick run-down of the models that Kronocard recommends.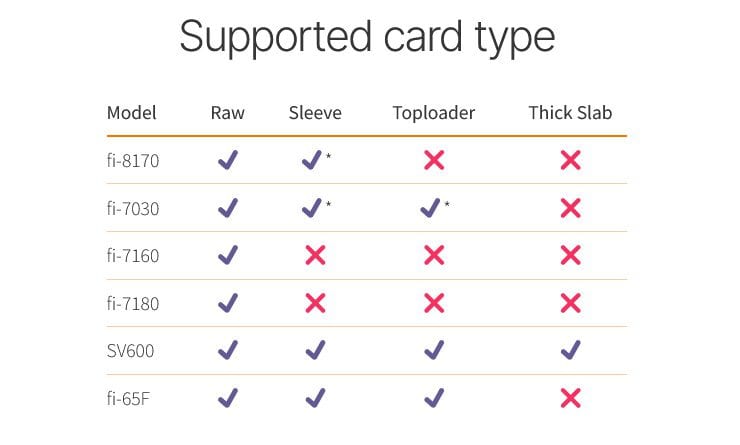 Choosing a Scanner: Pros and Cons of Different Options
As listed above, Kronocard has a number of scanners that come recommended for the scanning cards. They have a partnership with Fujitsu (we're assuming), and a line-up of recommended Fujitsu scanners that work well with the software.
The Fujistu Fi-7030.
On our quest to find the perfect scanner, we've tried the Fujitsu SV600 and the Fujitsu Fi-7030. We started with the Fi-7030, but, like most collectors, we weren't really comfortable scanning the cards unprotected.
How do you get around that?
In short, it was difficult. We tried penny sleeves, but they would crumple going through. Top loaders were too thick and would get bent. Some people have removed the rollers from the scanner or performed some other operation to make toploaders work, but we didn't push that. You need a scanning option you don't need to MacGyver
The best answer with the Fujitsu Fi-7030 was using semi-rigids – CardSavers or your favorite knockoffs. Those work well as far as sizing buts, but the scan will have streaks in it from the CardSaver.
The Jujitsu SV600
We next picked up the SV600 because it bypasses the ADF and just scans from above. As the table above shows, it's the only scanner that works with all cards, included sleeves, toploaders, slabs, thick cards, and more. It's all-in-one for cards, but at a premium: they sell for over $550.
The SV600 is slower (still very fast), but the delay is worth it, in our opinion, in order to bypass the ADF process, and to be able to scan slabs. The problem with this one is that the scan quality, particularly with optichrome cards, isn't great. They come out dark.
We contacted Kronocard Support and they were willing to help and available, but we didn't find a solution. The best solution I've found is indirectly shining a bright desk light toward the cards to help illuminate them without washing them out.
Don't take this as a dissatisfying experience, though. The scanning process isn't seemless, but it can be improved with some tweaks and willingness to explore. It's a bit of a journey to get it right, but the time savings are worth it.
Organizing and selling cards with Kronocard
After scanning your cards and uploading them, the software's AI not only identifies them, but it builds a spreadsheet for you with all the necessary requirements: year, sport, player name, card number, etc.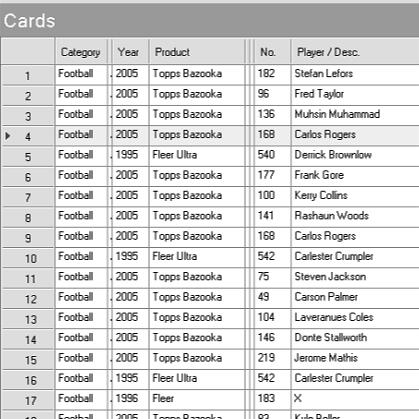 Kronocard's site states that you can document more than 300 cards an hour, and that might be the case if you're using the ADF scanner with no sleeves, but realistically you should dial that number back some if you're sleeving or top-loading cards. Your speed will increase, however, as you gain experience.
Kronocard's Database: Taking the Work Out of Organizing Cards
Once your cards are uploaded, your inventory will be built out in a searchable, sortable inventory within the software. Think of it like having a digital version of the four-row, 5,000-count boxes we all used to fill up with commons.  
A note of caution: the collections you build will be local to your computer. That's not a big deal, but you need to remember to back it up.
Still, of all this, the best part is how Kronocard helps with listing your cards. They have their own marketplace, Kronozio.com, where you can list your cards in bulk using the Kronocard software.
It's searchable by sport, year, and more, plus there's a search bar feature to look for a specific player or card. It's also worth checking out to get a feel for what some Kronocard-scanned listings look like.
But best of all, Kronocard will also list your cards to eBay in bulk. The software can connect to your eBay account and list your cards in bulk with just a few clicks. This is a tremendous tool for not only organizing your cards quickly, but also selling them. It also is incredibly useful if you want to rip and list your cards as you go.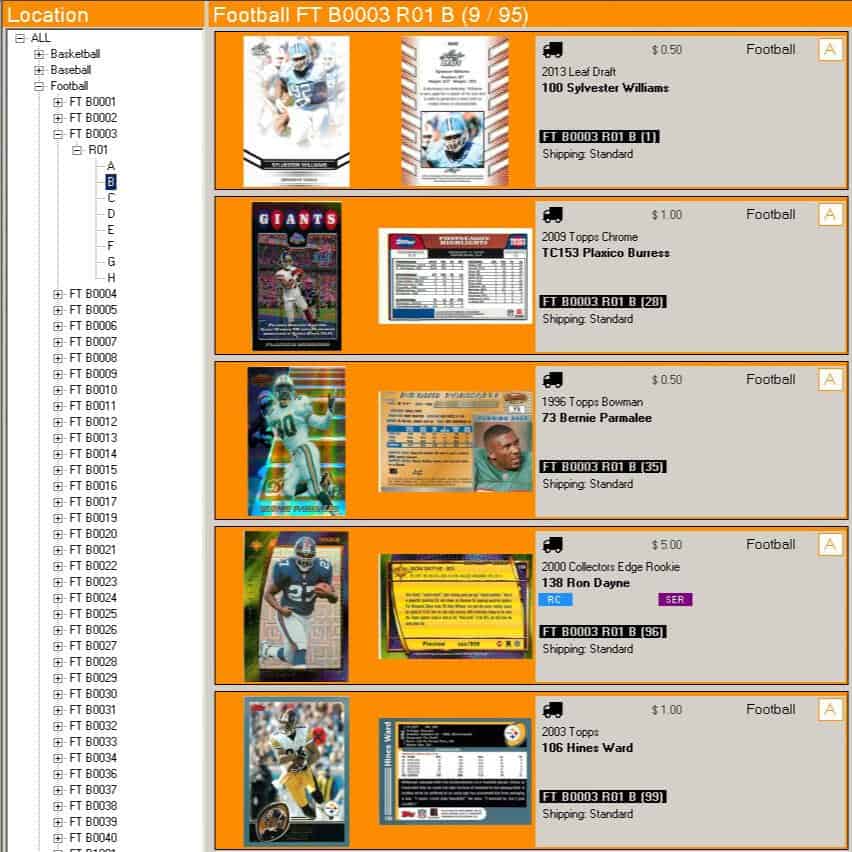 What subscription do I need to bulk list on eBay?
Bulk listing on eBay is very simple, but you do need to download the Kronocard eBay Connector.
To do this, first you need to launch Kronocard and click the gear button in the left buttons bar. From there, click, "Sell on eBay."
You'll then click, Get the eBay Connector and go through that process, which includes authorizing Kronocard with eBay.
Per Kronocard, "to list cards on eBay from Kronocard you must tell eBay that you authorize Kronocard to act on your behalf. You will be able to revoke the authorization at any time using your eBay dashboard. Kronocard will only post listing for cards that you will select for posting on eBay. Your listings must conform to eBay rules and you will be responsible for any eBay fees."
Kronocard will ask for your username and password. Enter that and authorize. Once you select your eBay site, you'll come back to Kronocard and click "Verify."
Once you're authorized, selling is a simple process too. You work within Kronocard to push items to listing, and you're given freedom to title and price them as you see fit. Here is the full guide from Kronocard, which outlines the process very well.
Customer Support: Our experience with Kronocard Support
One of the brightest spots of the Kronocard experience was the helpful support team. Several members of our CardLines team contacted them with various questions, from scanning to setup, and they were responsive, timely and helpful every time.
One top of that, they have some very detailed how-to's built that walk you through different processes, from signing up for the service to building an online store. Again, these aren't visually impressive or flashy, but they are effective, and that matters most to us.
Comparing Kronocard pricing plans
No matter how you chop it up, Kronocard is incredibly affordable when you consider all the time it will save you by doing everything it offers the old-fashioned way.
Download Kronocard AI software for sports cards today.
There's a free plan, which offers the following:
Scanning using flatbed and auto-feeder scanners
Sell on Kronozio.com and on eBay (only 50 free listings on eBay, though)
Manage offers
Manage orders
Powerful cards shipper
Backup mechanism
Limited to 2,500 cards
And the Pro plan offers all of that, but also:
Starting at 10,000 cards/year of AI documentation
Advanced card search. (Build your own searches)
Sales report.
Status icons in the Scan Groups window are clickable and open a group edition window.
Edit group button in the message center.
Status filters in the Location (Box) window.
Extended buyer view in an Order Archive window.
While the extra bells and whistles are great, paying for the Pro plan is worth it for the extra cards alone.
So how much does it cost?
There are three tiers: Pro Lite, Pro Premium, and Pro Enterprise.
Pro Light includes 10,000 cards of AI documentation for $149.
Pro Premium includes 250,000 cards/year of AI documentation for $199 (this is our personal recommendation).
Pro Enterprise offers 5,000,000 cards/year of AI documentation for $3,499.
Considering the countless hours this program will save you, it's well worthwhile to invest in whichever plan makes the most sense for you.
Which version of Kronocard is right for you?
Per Kronocard's recommendation, the free version may be better suited for "occasional" collectors, whereas the Pro version for more of the "ambitious" and regular collector.
Kronocard: Why you need it
Usually, I wrap up my reviews with the pros and cons of a product and then offer a decision: do you need it or should you pass?
With Kronocard, the decision is too obvious: you need it. We all do. It's a $200 tool that can save any collector time, headache and energy.
If there are any flaws, it's that the new software looks a bit outdated and feels a bit clunky at first, but that's only because, like I said, it's new. And this will undoubtedly improve over time.
But here's why you need Kronocard: it makes organizing your cards fast and selling them even simpler. It's the perfect tool to combine with the eBay Standard Envelope and move hundreds of your cards that are around the $10 to $20 price point ( and even lower) the kinds of cards you might not ever take the time to list individually but would still like to sell.
At CardLines, we believe selling your lower-end stuff to fund bigger purchases is the best way to improve your collection, and Kronocard is the perfect tool for making this possible and pain-free.
Check out Kronocard for free today.