Are Wimbledon Tennis Sports Cards Worth It?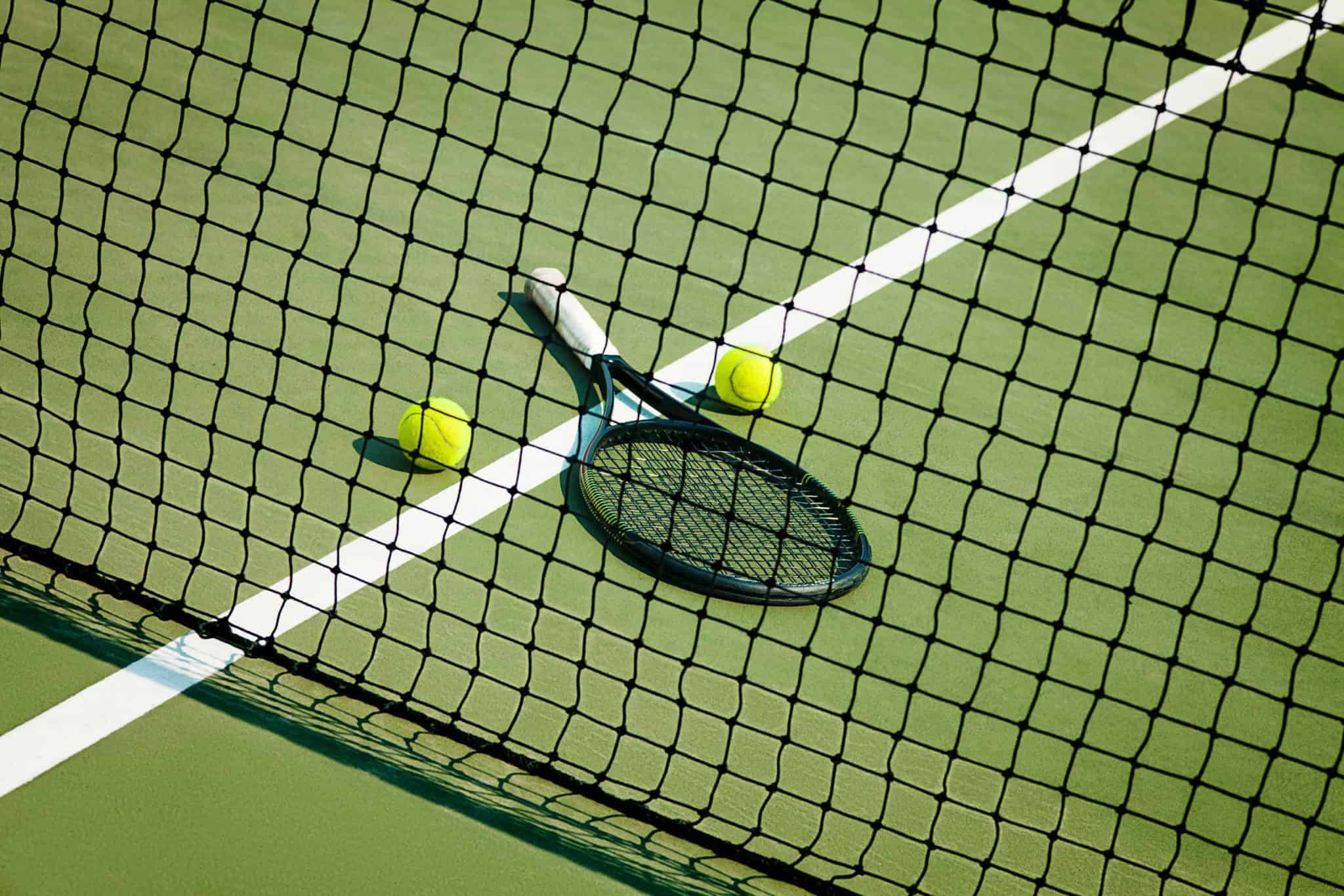 Wimbledon is an utterly iconic event with its trademark manicured lawns, all-white dress code, and seemingly mandated strawberries and cream snacks. As a result, it receives one of the highest global TV audiences of any sports event. It also does very well in the US, with nearly 4 Million watching the last men's final in 2019 (the event was canceled for obvious reasons in 2020). Are Wimbledon tennis sports cards worthy of this prestigious event?
With the most prestigious tennis tournament on our screens, we look at the state of tennis cards in the hobby and in whom to invest.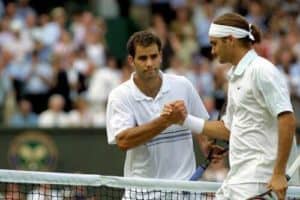 Why Have Tennis Sports Cards Never Really Taken Off
Tennis is an enormously popular global sport. It is estimated to have one billion international followers. Significantly more than football or baseball. It is also an individual sport (doubles notwithstanding)
However, it has not been a great success in the hobby. Why? It is an American issue. For better or worse, the center of the hobby has long been in the United States. That is, of course, why baseball was the top collected sport for many decades.
In the United States, tennis lags well behind other sports. It is not shown on the major networks anymore. If you want to watch Wimbledon, you have to watch it on ESPN. That means that many kids are not exposed to the game in early life.
American disinterest in foreign players is also detrimental to its place in the hobby. Sure, we have Venus and Serena Williams. But other than that, when was the last time an American player had a global profile? With a seemingly endless parade of Europeans dominating the sport, many in this country are disinterested.
Then there is also the profile of tennis fans. It is a snobbier sport, and many in it look down at the sports memorabilia world.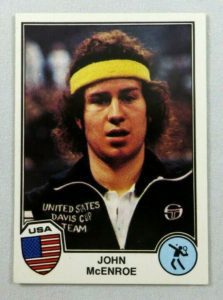 The State of Tennis Sports Card Trading Today
If you go into Blowout Forums (and if you don't, you really should), there is no tennis section. It is folded into the Racing, Golf, and Other Sports section. You won't find many sites or even articles on tennis sports cards.
If you try to look up population reports for tennis, you will have little luck. They do not have a category for the sport, and it is represented with a limited selection in the unsexy miscellaneous sports section. So it seems like a relatively dead portion of the hobby.
However, looks can be deceiving. There is a good deal happening beneath the surface. The spread of sports card popularity is finding its way into what the French call 'the game of the palm.'
Indeed, it is a growing market with excellent growth potential. One particular set has led the way in this regard.
2003 Netpro Tennis
Netpro started producing tennis cards in a limited edition back in 1991. The 2003 set was just another annual release from its perspective. However, in retrospect, that set was LOADED. Here are some of the cards it features:
Serena Williams RC – Serena needs no introduction.
Roger Federer RC – Ditto.
Rafael Nadal RC – The greatest clay tennis player who ever lived.
Andy Roddick RC – The best American player of his generation, a world No. 1, and the 2003 US Open winner.
Martina Hingis RC – The youngest ever grand slam winner, who won 40 singles titles before age 22.
Anna Kournikova RC – Anna was an outstanding player and reached No. 8 in the world and No. 1 in doubles. But she became a sensation for her looks and was the most searched athlete on Google for years after her retirement.
For whatever reason, most collectors slept on this set until recently. But not anymore. If you somehow find the set on the PSA registry, there are 8,505 graded cards and counting.
The value has been going up, even in the current soft market. A box of Netpro was going for $200 in April. Now they are selling for $350.
The highest value card in the set? A Roger Federer RPA, BGS 9, went for $82,000 on eBay in late June. A ten at Goldin auctions went for $100,000 more. His base PSA 10 from the set is worth $20,000.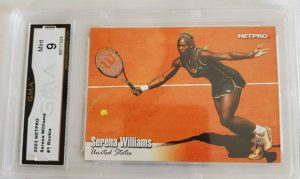 Which Wimbledon Tennis Sports Cards Are Investment Worthy?
The low prices of globally recognized superstar cards were always an aberration. For example, no single active baseball player has anything near the global recognition of Serena Williams or Roger Federer. Sorry, Mike Trout.
Though it is hard to say how high tennis cards will climb, rookie cards of tennis legends will undoubtedly be a worthy investment going forward.
Ashleigh Barty
With Serena and Naomi Osaka out, the young Australian has the best chance to pick up the coveted title. Ashleigh has already proven she has what it takes to win grand slams, with her French Open title in 2019. Did we mention she is also ranked first in the world?
Investment prospects: We know Barty is top-class. What isn't clear is if she will enjoy much media spotlight. However, with the low buy-in, getting one of her Sports Illustrated Kids RC's is a no-brainer.
Coco Gauff: Coco is one of the most devastatingly talented teenage players in the world. She is ranked 23rd in the WTA. At age 17, she has already reached the quarter-finals of the Australian Open. Twice.
Investment prospects: Being American is a great career move in the hobby. Therefore, she is a very attractive investment. The Atlanta native will likely win grand slams in her career and enjoy big endorsements. Hobby investors see the potential, and her 2019 Net Generation USTA Rookie Card recently sold for $825. The other rookie cards, even graded, are far cheaper for now.
Novak Djokovic
Though non-fans do not hear his name mentioned as often as Federer or Nadal, Djokovic is in that league. His 327 weeks at No. 1 (as of June 2021) are an all-time record. Novak has 19 grand slam titles and has won all four in two different years (no other player has done that since the 1960s).
Investment prospects: Despite this, a PSA 10 of his Ace Authentic RC is worth only $2,000 right now. That is bound to go up, especially if he keeps winning. And he is the Wimbledon favorite, after all.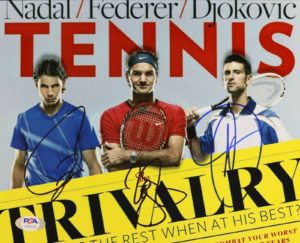 Petra Kvitova
Petra won Wimbledon twice (2011 and 2014), and we know that grass is her favorite surface. Though criminally undervalued and underrated, if she wins this year, her career will be reevaluated.
Investment prospects: Like Barty, her cards are criminally cheap. It's a good idea to get a couple in case she wins the tournament. Either way, they will go up eventually, considering her storied career and lack of cards.
Stefanos Tsitsipas
Stefanos is probably the most talented of the youngsters waiting for the Federer-Nadal-Djokovic generation to retire. However, the Greek player is not waiting patiently. He reached the final at the Roland Garros and has a good chance of winning Wimbledon since he thrives on a grass surface.
Investment prospects: Aside from his prodigious talent, Stefanos is also a handsome and charismatic man. He seems like a superstar in waiting. However, the hobby is altogether sleeping on him, and his cards are almost impossible to find. My guess is the lucky people who bought his rare RC for 60$ or so will be pretty happy in the future. Keep an eye out.
Out of The Tournament But Not Forgotten
Naomi Osaka
Osaka has won four grand slams at age 23 and has a massive media presence. Her mixed-race heritage (a Japanese mother and Haitian father) and overpowering excellence have invited comparisons to Tiger Woods.
Serena Williams
The legendary player has not won a grand slam since 2017. Pulling out of the tournament with a hurt knee right at the start of the opening match did nothing to quiet a sense that Serena is way past her prime. Therefore, if there is a corresponding temporary dip in her card value, it is well worth investing. Serena will be one of the best-remembered athletes of her generation in any sport.
One Player Who May Be Over-Valued
We believe Roger Federer deserves his own section of the article. However, it may not be his favorite.
Roger Federer
Yup, though one of the best tennis players ever, Federer's cards are possibly overvalued. When you consider that his cards are selling for thousands more than any of his rivals, you have to ask if he is worth the sizable value gap.
I don't think he is. Sports history will remember Djokovic and Nadal as his equals. I would also add that he is not all that charismatic and is not likely to stand out as an epochal sports figure. Finally, he doesn't seem as sharp as Djokovic nowadays and may struggle to add more titles to his resume.
The Cardlines Pick For Wimbledon Tennis Sports Cards
American players get far more traction than others. Russian tennis fans, for example, are not used to buying trading cards. One of my best friends is one, and she thinks the idea is ridiculous. Therefore, red, white, and blue players are a far better investment.
In addition, there aren't too many Coco Gauff cards out there. If you can get a Sports Illustrated Kids RC that grades well, that might be the play. However, they are a tough grade. None have graded over 8. Therefore, we recommend her US Open RC.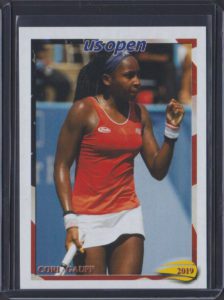 Bottomline on Wimbledon Tennis Sports Cards
We wouldn't go so far as to say that tennis cards are on the verge of an explosion in value. However, they are increasingly on the radar. There is little money in your everyday tennis star. As we have seen, even multiple grand slam winners don't have much card value. Therefore, when it comes to Wimbledon Tennis Sports Cards, you will want to invest in either global superstars or Americans.
It is too late to get in on the ground floor with Serena and Federer. However, many of tomorrow's tennis stars are available at a low buy-in.