zerocool Trading Cards Review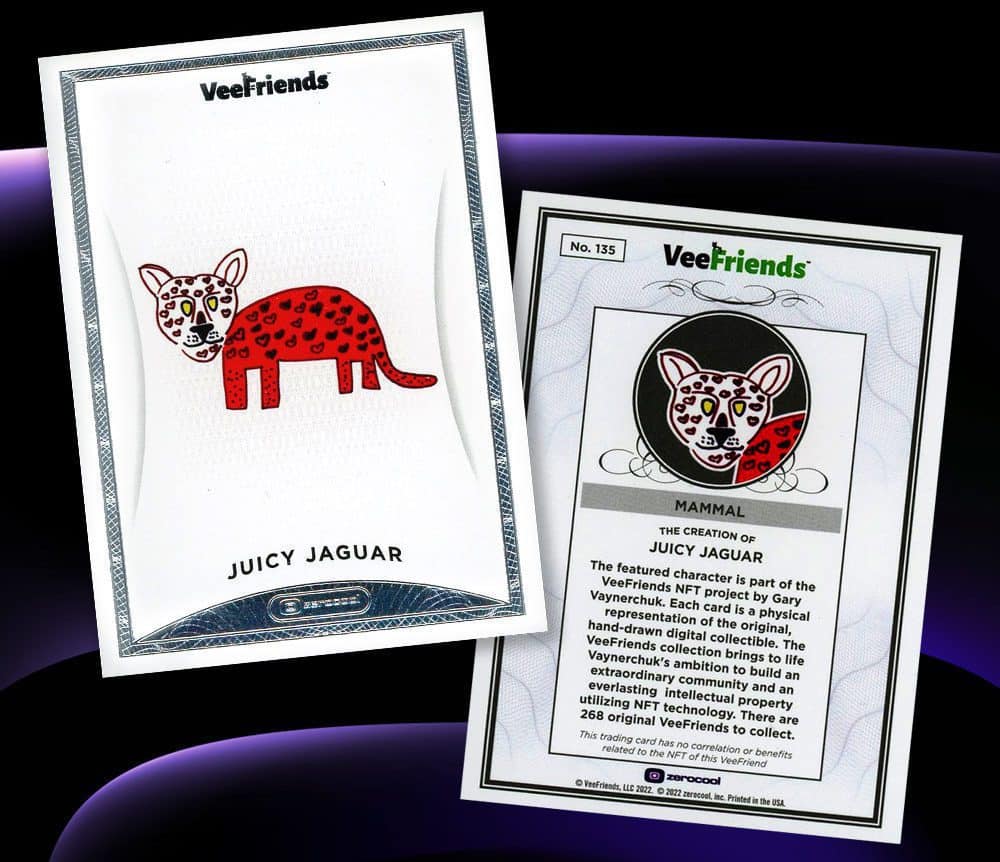 Fanatics has cornered the market on the major sports in the United States for the foreseeable future. However, they do not appear satisfied with this significant victory. Now they are poised to launch their first notable non-sports release. As the first Fanatics non-sports trading card release drops, we have the full zerocool trading cards review.
zerocool Trading Cards Review Of The First Release
Buy zercool boxes on eBay. Check out the current prices. 
It is a release Fanatics is touting as "the first trading card brand for the world's most important people, IP and brands across pop culture, art, and entertainment." While there have been no cards of "influencers" in the modern sense, I would note that this is not a new idea. The classic Topps release, Look 'n See, also focused on the most influential people in the world. But in 1952, that looked very different from today.
The Fanatics Collectibles, Co-Founder and Chief Vision Officer (yup, you read that right) Josh Luber, said "Musicians, designers, artists, entrepreneurs, politicians, philanthropists, educators and more (including the brands, companies, organizations, and IP they've created) have as much cultural power and importance as the world's greatest athletes. Trading cards are a historical record, the immortalization of accomplishment, and a way to turn one's support and fandom into investment and partnership. zerocool was created to believe that 'fans' are fans for life and that life is more than what happens on the playing field. It's also what made Fanatics Collectibles the perfect company to birth the brand."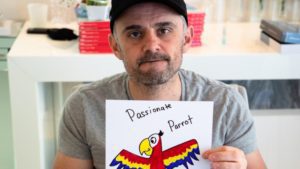 What Is The VeeFriends Collaboration
VeeFriends is an NFT line launched by entrepreneur Gary Vaynerchuk better known as Gary Vee. The Belarusian-American entrepreneur rose to prominence as one of the founders of Resy; an app used to make reservations for hairdressers and the like.
He has since become a prime influencer, at least partially through his work in the NFT space. Collectors in the sports card world are now familiar with Vee, as one of the owners of Candy, the prime Major League Baseball NFT.
What Is VeeFriends
Each card in this series represents a specific character.
The website for the NFT line describes the line as one Vee created: "to bring to life his ambitions of building a community around his creative and business passions using NFT technology and their smart contract capabilities. By owning a VeeFriend NFT, you immediately become part of the VeeFriends community and get access to VeeCon."
In other words, Gary Vee's NFTs are focused on building a community. So it makes sense to launch the inaugural zerocool release with a large following using his name and brand.
What Is VeeCon?
If you are anything like me (and for your sake, I hope you are not), your next question is, what is VeeCon? We have you covered. "VeeCon is a multi-day event exclusively for NFT holders. Your NFT will give you a three-year access pass. The conference will be focused around business, marketing, ideas, creativity, entrepreneurship, innovation, competition, and of course, fun. Gary's focus is to curate the best experience for his community, bringing enormous access and informational value to all the VeeFriends token holders in attendance. If you own two VeeFriends tokens, this means you have two tickets to VeeCon."
The first VeeCon will be held in Minneapolis, Minnesota, from May 19-22, 2022.
zerocool Trading Cards Review Of The Purchasing Process
How do you buy zerocool trading cards? In their press release, Fanatics touts the sale platform on their website as "a transformative direct-to-consumer platform that utilizes market-based pricing to ensure fair and transparent access to the product for all collectors."
I have a Ph.D., but that doesn't mean I have any idea what that means. So how does the platform work in practice?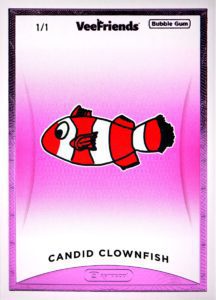 What Is A zerocool Blind Dutch Auction?
The company brand their pricing and selling process based on transparency, equal access, and a fair process.
Here is how the zerocool blind Dutch auction works in practice:
You enter the maximum price you are willing to pay for a box.
You enter the number of boxes you are interested in purchasing.
All bids from all users are hidden from each other.
Fanatics matches the number of boxes available to the highest bids. So, if there are 3,000 boxes available, the three thousand highest bids win. All of the rest lose.
None of the losing bidders are charged for participating.
The lowest winning bid is the clearing price for the box. All winners pay the clearing price, regardless of their submission. Therefore, if you bid $2,000 but the clearing price is $1,00: you will pay the lower price.
Mathematically speaking, this system guarantees that most consumers will pay significantly less than their bids.
Why Is Fanatics Using This System?
The current pricing system used by Topps and Panini is inefficient. Some products, like flagship baseball, are released for less than they are worth. Meanwhile, others are far too expensive (most basketball cards, for example).
This pricing system will reflect the market far better than existing systems. In addition, it will allow Fanatics to get rid of all the products when demand is low and avoid being fleeced when value peaks.
Meanwhile, customers will usually pay less than they bid. Happy customers, build brand loyalty. So, I think this is an excellent price structure for them. However, it will probably inflate box prices overall, especially for baseball, which is relatively low right now. So keep an eye out for whether Fanatics use this structure for their sports releases because it will impact our bank balances.
zerocool Trading Cards Review Of The Checklist
As we have seen, the first release was a set of collectible trading cards based on Gary Vaynerchuk's NFT Project, VeeFriends. Though Vee is best known for his NFTs, the first zerocool product is a physical set of trading cards on a thick stock that includes foil stamping.
The VeeFriends release from zerocool includes 235 base cards. It also contains autographs and other inserts. Keep in mind that even the base is very low-numbered. There are no more than 22 releases of each card. The Gary Vee signed sketch cards are probably the most sought after in the release.
Cards per pack: 10
Packs per box: 1
Boxes per case: 4
Production Run: 1,000 boxes/250 cases
Set size: 235 cards
The cards were sold through a blind Dutch auction format. The bidding ended on Thursday, March 10, at 9 pm EST.
The release did very well. The number of bids was 22,644 overall. The clearing price (the lowest winning bid) was $2,150.
This is just the beginning.

Transparency. Equal Access. Fair Pricing.

We'll see you at the next drop. #zerocool #veefriends@joshluber @garyvee @michaelrubin pic.twitter.com/mVTnHko4AZ

— zerocoolcards (@zerocoolcards) March 11, 2022
How Popular Is zerocool So Far?
The faithful at Blowout Forums reported that it was hard to get on the site for the launch. I can confirm that the Fanatics site was clearly overburdened.
Nonetheless, there is plenty of backlash among the more traditional sports card collecting crowd. One poster on Blowout Forums described the release in the following manner: "Imagine a 5th grader drawing animals. Next, imagine those crayon drawings on trading cards. Boom."
But while the cards may not be all that attractive to traditional sports card collectors, they seem to be attracting a new breed of collectors.
Let's look at the latest sales of the first zerocool release on eBay:
While the prices are all over the place, they show a clear upward trend. Most boxes of the inaugural zerocool release sell for about three times the clearing price. It is anyone's guess if this trend lasts. However, so far, the line is a clear and resounding success.
It is also very notable that people do not seem to be ripping these boxes very often. I could not find any singles on eBay, although that will change at some point. People are buying these cards to invest rather than collect. Is that sustainable? Part of what makes trading cards iconic is their cultural significance and use. However, this is a new world and the business model seems to be changing. Would you have imagined a box of (let's face it) primitively rendered cards would for $10,000 until very recently? The landscape is very different from just a year ago.
What Does The Future Hold For zerocool?
Fanatics is keeping their next moves under wraps. Their press release claims, "Although the company is keeping future releases confidential for now, zerocool has signed partnerships with other culture-defining entertainment franchises and creatives and has upcoming collaborations with several of the biggest production houses and streaming services." We will find out soon enough whether this is wishful thinking or fact. The first release was from an individual already associated with Fanatics. Can they land big external names for their products? And if so how big? Those questions will be answered in the near future.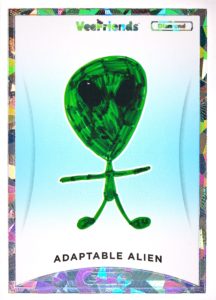 Bottomline Of The zerocool Trading Cards Review
This particular release is of limited interest to most sports card collectors. However, as the first major release by Fanatics, it gives us an important glimpse at how they do business in the hobby. The release showed us a robust model. They preceded the release with a timely and informative press release distributed well. The blind Dutch auction system seems to be a success. In addition, Fanatics has shown that they are willing to think outside the box with their releases. No matter what you think of the first zerocool cards, the new card giant has flexed its muscles, and the sight is an impressive one.
Parallels:
Rare – /8
Very Rare – /5
Epic – /2
Autographs – 1/1
Bubble Gum – 1/1
Diamond – 1/1
Gold – 1/1
Hologram – 1/1
Lava – 1/1
Base Checklist
1 "Content" Condor
2 "Diamond Hands" Hen
4 "Hot S***" Hornet
5 "Rare" Robot
6 "Turnt" Tick
8 You're Gonna Die Fly
9 5555 Fan
10 Accountable Ant
11 Accountable Anteater
12 Adaptable Alien
13 Adventurous Astronaut
14 Alert Ape
15 Ambitious Angel
16 Amiable Anchovy
17 Amped Aye Aye
18 Arbitraging Admiral
19 Articulate Armadillo
20 Aspiring Alpaca
21 Authentic Anaconda
22 Awesome African Civet
23 Bad Intentions
24 Bad Ass Bulldog
25 Balanced Beetle
26 Bashful Blobfish
28 Be The Bigger Person
29 Befuddled Burglar
30 Benevolent Barn Owl
31 Big Game Bandicoot
32 Boisterous Beaver
33 Bold As **** Bat
34 Bombastic Baboon
35 Boss Bobcat
37 Brave Bison
39 Brilliant Barb
40 Brilliant Barracuda
43 Bubbly Buzzard
44 Bullish Bull
45 Calm Clam
46 Candid Clownfish
47 Capable Caterpillar
48 Caring Camel
49 Charismatic Chameleon
50 Charming Cheetah
52 Cheerful Chipmunk
53 Chill Chinchilla
54 Clever Crocodile
55 Common Sense Cow
56 Compassionate Catfish
57 Confident Cobra
58 Considerate Cowboy
59 Consistent Cougar
60 Conviction Cockroach
61 Courageous Cockatoo
62 Courteous Coyote
64 Creative Crab
65 Curious Crane
66 Cynical Cat
67 Dapper Dachshund
68 Daring Dragonfly
69 Decisive Duck
70 Dedicated Dragonfly
71 Detail-Oriented Dumbo Octopus
72 Determined Dolphin
73 Dialed In Dog
75 Dope Dodo
76 Driven Dragon
77 Dynamic Dinosaur
78 Eager Eagle
79 Earnest Ermine
80 Empathy Elephant
81 Enamoured Emu
82 Energetic Electric Eel
83 Entrepreneur Elf
89 Faithful Pheasant
90 Flex'n Fox
91 Fly Firefly
92 Focused Falcon
93 Forever Phoenix
94 Forgiving Horned Frog
95 Forthright Flamingo
96 **** You Monday Mole
98 Gary Bee
99 Generous Gerbil
100 Gentle Giant
101 Genuine Giraffe
103 Gifted Gopher
104 Gleeful Sugar Glider
105 Glowing Glow Worm
106 Graceful Goldfish
107 Gracious Goose
108 Gracious Grasshopper
109 Gracious Grizzly Bear
110 Grateful Gar
111 Gratitude Gorilla
112 Gutsy Gecko
114 Happy Hermit Crab
115 Hard-Working Wombat
116 Headstrong Honey Badger
117 Heart-Trooper
118 Helpful Hippo
119 Hodl Hyena
120 Honest Honey Bee
121 Honorable Olm
122 Humble Hedgehog
123 Humble Hummingbird
124 Hungry Hammerhead
125 Hustling Hamster
126 Hype Horse
127 Impeccable Inostranet
128 Independent Inch Worm
129 Innovative Impala
130 Insightful Irish Terrier
131 Intuitive Iguana
133 Jolly Jack-O
134 Joyous Jellyfish
135 Juicy Jaguar
136 Just Jackal
137 Karma Kiwi
138 Keen Kingfisher
140 Kind Kudu
141 Kind-Warrior
142 Kindred Kangaroo
143 Knowing Gnome
144 Last Glass Standing
145 Legendary Lemur
146 Legit Llama
147 Level Headed Lizard
148 Likable Leopard
149 Like A Sponge
150 Lit Lamb
151 Logical Lion
152 Loyal Lobster
154 Macho Manta Ray
155 Macro Micro
156 Magnanimous Maltese
157 Major Moth
158 Mature Mule
160 Methodical Mammoth
161 Meticulous Magpie
162 Mint Mink
163 Modest Moose
164 Mojo Mouse
165 Moral Monkey
166 Motivated Monster
167 Nifty Narwhal
168 Noble Numbat
169 OG Ox
170 Observant Oyster
171 Offense Oriented Orangutan
172 Optimistic Otter
173 Organized Ostrich
175 Passionate Parrot
176 Patient Panda
177 Patient Pig
178 Pea Salad
179 Peaceful Pelican
180 Perceptive Puma
181 Perfect Persian Cat
182 Perspective Pigeon
183 Persuasive Pigeon
185 Pleasant Platypus
187 Poised Pug
189 Polished Poodle
190 Ponder It From All Angles
191 Positive Porcupine
192 Practical Peacock
193 Proactive Piranha
194 Productive Puffin
195 Profound Possum
196 Prudent Polar Bear
197 Quick Quail
198 Radical Rabbit
199 Rational Rattlesnake
200 Reflective Rhinoceros
201 Reliable Rat
202 Resourceful Robin
203 Respectful Racoon
204 Responsive Ram
205 Secure Sparrow
206 Self-Aware Hare
207 Selfless Sloth
208 Sensible Sommelier
209 Sensitive Centipede
210 Sentimental Salamander
211 Serious Sperm Whale
213 Sharing Squirrel
214 Shrewd Shark
215 Shrewd Sheep
216 Sincere Skunk
217 Skilled Skeleton
218 Slay'n Slug
219 Sophisticated Stingray
221 Spiffy Salmon
222 Spontaneous Seahorse
223 Steadfast Snake
224 Stoic Slime
225 Stunned Sun
226 Sufficient Shrimp
227 Suffocate Hate
229 Swaggy Sea Lion
230 Sweet Swan
231 Sympathetic Squid
232 Tasteful Malayan Tapir
233 Tenacious Termite
234 Tenacious Turkey
236 The Oak Monster
237 The World Has Plenty of Love Star Listening to It
238 Thoughtful Three Horned Harpik
239 Tidy Troll
240 To the Moon Meerkat
241 Tolerant Tortoise
242 Tolerant Tuna
243 Toronto St Louis
244 Tough To Beat A Worm From The Dirt!
245 Tremendous Tiger
246 Truculent T-Rex
247 Trusting Tarantula
249 Unwavering Urchin
250 Very, Very, Very, Very Lucky Black Cat
251 Vibe n Vampire
253 Warm Wolverine
254 Well-Connected Werewolf
255 Well-Rounded Warthog
256 When You Live for Their Validation You Aren't Living
257 Who Was Born In 1997
258 Wild Wallaby
259 Willful Wizard
260 Wily Wild Boar
261 Wise Wasp
262 Witty Weasel
263 Woke Walrus
265 YOLO Yak
266 Your Poor Relationship With Time Is Your Biggest Vulnerability
267 Zealous-Zombie
268 Zestful Zebra
Access Tokens
33 cards.
Done with gunmetal.
Each is a 1/1.
3 "Gone Fishing" Fish
7 "Wine Shopping Spree" Woodchuck
27 Basketball Butterfly
36 Bowling Boa
38 Breakfast Bat
41 Brunch Bear
42 Bubble Hockey Basset Hound
51 Checkers Chicken
63 Courtside Cat
74 Dinner Deer
84 Facetime Five
85 Facetime Flea
86 Facetime Fly
87 Facetime Fox
88 Facetime Frog
97 Garage Sale Yale
102 Gift Goat
113 Hangout Hawk
132 Jam Session Snail
139 Keynote Koala
153 Lunch Lady Bug
159 Mentor Meeting Mongoose
174 Part of the Team Dream
184 Ping Pong Kalong
186 Podcast Panther
188 Poker Pirate
212 Shadow Me Scorpion
220 Sorcerer Scholarship
228 Supper Sunfish
235 Tennis Elbow
248 Uno Unicorn
252 Video Game Vulture
264 Workout Wolf