2022 Topps Chrome Short Print Controversy Increases Collector Animosity Over Release [Updated 10/17]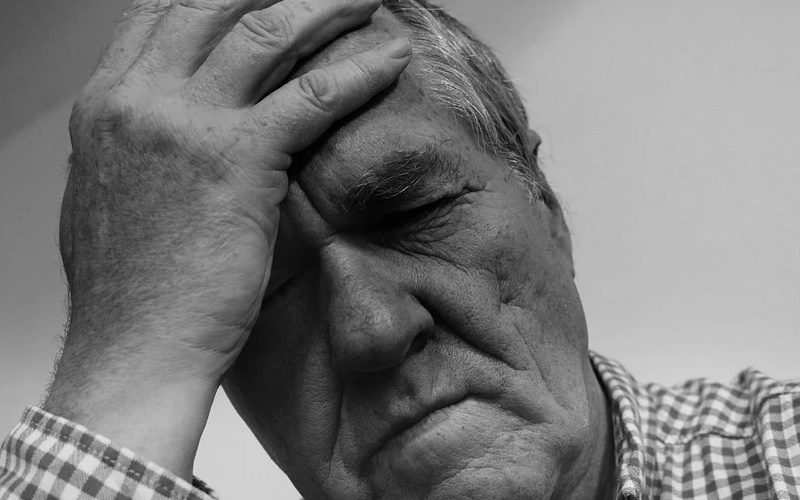 On Friday, baseball card collectors welcomed the return of one of the most highly anticipated releases of the year, 2022 Topps Chrome. Buzz has been growing about the release, but not in the way Topps was hoping, with yet another bombshell coming to the release as collectors opened up the product.
UPDATE September 20th, 2022: Topps responds to controversy
UPDATE September 23rd, 2022: Topps releases details of Silver Pack Program
UPDATE October 17th, 2022: What's actually being pulled in 2022 Topps Chrome Silver packs?
UPDATE: November, 2022: Topps announces buyback program for Aaron Judge and Paul Goldschmidt cards
Since the checklist was unveiled earlier this month, collectors became aware and dismayed that major rookies would not be included in the base set and instead would be limited to extended base short prints. Collectors bemoaned the decision but at least could look forward to chasing, likely even more valuable, and in-demand short prints.
But not so fast.
It turns out that while the short print rookies do exist (or do they?) collectors have reported that they are not showing up yet in either 2022 Topps Chrome Hobby boxes or Jumbo Chrome Hobby boxes breaks.
Unsurprisingly, the word that five of the most sought-after cards from the set are missing has already drastically hurt the value and collectability of these boxes. Prices on hobby boxes have been seen on eBay dropping below $300 as of September 18th.
Check the latest prices of 2022 Topps Chrome hobby boxes on eBay – How low will they go?
What cards are affected?
There are five cards listed in the 2022 Topps Chrome extended base short prints set checklist, all five featuring some of the top rookies in the game. None of them have been reported to be pulled from a Hobby box or Jumbo Chrome hobby box.
They are as follows:
#221 – Bobby Witt Jr.
#222 – Julio Rodriguez
#223 – Spencer Torkelson
#224 – Hunter Greene
#225 – CJ Adams
Apparently, the oversight is not something new to Topps or other products, for that matter. In fact, in the 2021 Topps Chrome release, the Jarred Kelenic short print card was in the original checklist but not released.
Where are the 2022 Topps Chrome Short Prints?
The fact that 2022 Topps Chrome short prints are not in 2022 Topps Chrome Hobby boxes and Jumbo Chrome hobby boxes, two of the most popular products for most releases, is a major oversight.
So how will these short prints hit the market? Will they even be released?
That is a question that remains unanswered at the time of this writing; however, it would appear unlikely that they would show up as a retail exclusive, as the best hits and best odds are almost always saved for hobby boxes. Update: Topps has responded to the controversy.
Check the latest prices of 2022 Topps Chrome on eBay
What's the big deal?
Collectors are understandably upset with the missing short prints, and not only for the disappointment of having five top chase cards not available.
Many collectors have already heavily invested in the product through preorder and early adopter purchases, not to mention those that have been part of group breaks and collectors that are not yet aware of the issues the product is facing.
Topps responds to controversy
In a series of tweets, Topps responded to the controversy telling collectors that the five short print rookie cards were "incorrectly not included in the collation of the hobby boxes." Topps also revealed they will compensate current and future purchasers with 1 additional 2-card silver pack.
Here is the statement in full:
Topps' highest priority is our customers, and we want to provide you all with an update. As soon as we became aware of the questions regarding the 2022 Topps Chrome Baseball product, we immediately reached out to the manufacturer to uncover any issues. We now understand that the planned bonus short print parallels of five rookie subjects were incorrectly not included in the collation of the hobby boxes.

As the short print parallels were originally not part of the set and later added for an additional chase element, there was unfortunately a technical miscommunication about the product mix in the production process.For all future shipments of Chrome & for customers that have already purchased product thru http://Topps.com & hobby shops or breakers that purchased directly from us, we will provide 1 additional 2-card silver pack for each 2022 Topps Chrome Baseball hobby box purchased.

The short print parallels will be randomly inserted in these packs. We are working directly with every distribution channel of the product to ensure these packs are properly distributed through the original sellers. Our customers are and continue to be the main focus in everything that we do. Human errors unfortunately happen and when they do, we want to make it right. We are working to implement additional safeguards to minimize these types of mistakes in the future and will continue to strengthen our processes with partners. Stay tuned for more – we are quickly working on this and will provide further updates ASAP.
Topps unveils details of Silver Pack Program and further information
On September 22nd, Topps released additional information on the Topps Chrome shortprint issue and its solution for compensation with collectors.
One additional Silver Pack will be provided for every box of 2022 Topps Chrome AND 2022 Topps Chrome Jumbo box. There will be no additional packs for Jumbo box purchases, however, Topps will be increasing the number of cards to four per pack. The silver packs will be sent to those who purchased from Topps.com, hobby shops and breakers that purchased directly from Topps.
Among the cards available in these Topps Chrome Silver packs are the following, according to Topps:
4 total cards per pack
short print variations randomly inserted into packs
2022 Topps Chrome base cards
Inserts
"Other surprises"
Topps said that they are working towards to ensuring silver packs are "properly distributed through the original sellers, with shipments starting on September 30th."
Collectors who purchased directly through Topps.com will be sent the silver pack(s) automatically. Those who purchased from local card shops, breakers and online platforms will need to contact them directly.
What about other products?
In the statement, Topps also revealed that the short prints were not missing from all products. Notably, short prints were included in Hobby Lite, which is available on Topps.com. Furthermore, the cards are also to be inserted in yet-to-be-released Sonic and Logofractor Edition products, which would be new to the Topps Chrome line of releases.
Other 2022 Topps Chrome problems
The lack of short prints has hardly been the only problem that 2022 Topps Chrome has experienced.
In the weeks leading up to the releases, many collectors had criticized that short prints — in the absence of base cards — even existed for five of the top rookies. Many collectors were able to at least make purchase decisions with this knowledge and be comforted they could chase sough-after short prints, that is until they realized they are not in hobby boxes.
In addition to the controversy surrounding short prints, collectors have reported that many of the top rookie autographs are being pulled as redemptions, which require wait time from the collector before they receive the autograph. Collectors are willing to accept some redemptions as just part of the hobby, but as redemption numbers increase, so does anxiety over the product.
And even quality control has been called into question with some collectors reporting that some of the cards feature poor centering and cards bowing from bricking.
Reaction to the 2022 Topps Chrome controversy
Reaction to 2022 Topps Chrome controversy has lit up the hobby on Twitter. Here is some of what collectors are saying.
Stay tuned to Cardlines.com for the latest on this developing story.