NBA Season 2022-23 Predictions: How To Invest In Basketball Cards For This Season
NBA cards have been the most valuable and chased cards over the last decade. Spurred by big rookies and more collectability at all positions (shoutout to Jokic and Embiid for boosting the centers), basketball cards have massive appeal.
For hoops collectors and investors, a new season always brims with new opportunities to make money… especially if you can get the jump on the rest of the community.
To help, here is the official CardLines 2022-23 NBA season preview. Invest accordingly (and use your own assumptions!)
Predicted storylines for the 2022-23 NBA season
1) A wider gap between the top and bottom teams than ever
Victor Wembanyama has been called the best prospect since LeBron, and if he has franchise-flipping talent, a number of teams are going to tank for him. This could impact some minutes from young stars who will be held back by their teams (think SGA for the last 4 years), and the top teams will be absorbing more wins.
2) The Warriors improve… but there's no clear frontrunner?
The Celtics are the betting favorite right now to win the Finals, but we've seen nothing that should make us think the Warriors won't be better. Wiseman looks great and the young talent will continue to evolve, even if the vets don't play as much during the regular season.
The Clippers follow the warriors in odds at +625, rounding out the top three.
Shop Steph Curry rookies here.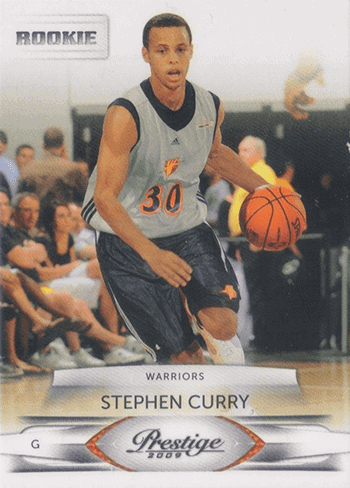 3) Giannis does it on both ends of the court.
I still think the Warriors would have struggled with the Bucks last year more than the Celtics, and with Khris Middleton back on the court, the Bucks are my favorite team to win the Finals. With 2 years of MVP fatigue on Jokic and an "I'll show everybody" attitude from Giannis, there's a chance he wins the Finals, MVP, and DPOY.
4) The 2023 class excites… the 2022 class dazzles.
The recent draft class, headlined by Paolo (get well soon, Chet), will be exciting and show a lot of potential for collectors, but we predict that last year's class will show how truly amazing it was. Expect big leaps from Cade, Barnes, Mobley, and more.
5) An unexpected team lands in the Top 3.
This season is wide-open, with the potential for a dozen or so teams to make a post-season splash. With so much young talent, expect a dark horse team to end up in the Top 3 of its conference for the regular season.
Last year's surprise team was the Grizzlies… who's turn is next? (My personal money is on the Raptors).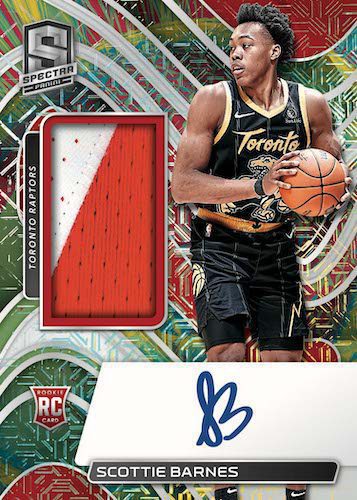 Predicted award winners for the 2022-23 NBA season
Winning an award can vault the value of cards (particularly the MVP and ROY). Here are our predictions for who walks away with the hardware at the end of the year.
MVP
Giannis Antetokounmpo. Luka is the betting favorite pre-season, and while he does look in better shape than ever before, this could be a "revenge year" for the former MVP. Expect Giannis to come out of the gate like a bull and get it done on both ends of the court.
Buy Giannis before he wins another MVP?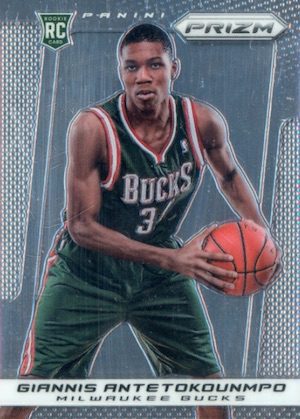 Crazy sleeper pick: Anthony Edwards. What if there's a world where the reinforced Wolves are the best regular-season record and Edwards makes a jump from all-star to mega-star?
Rookie of the year:
Paolo Banchero: Banchero makes too much sense here to bet against. He's going to dominate the ball a lot more than his other rookie peers on a Magic team that's poised to be surprisingly scrappy.
Crazy sleeper pick: Nikola Jovic. The Heat don't have much at the small forward position and the organization has shown a willingness to cultivate young talent. Jovic should get ample opportunity (He's +6000 to win the award right now).
NBA Finals Champ:
Milwaukee Bucks: We're not betting against Giannis, who was a Kris Middleton injury away from going back-to-back last year and still almost got the job done. Crazy sleeper pick: Denver
Nuggets: Jokic has been the most valuable player in basketball for the last two years, and getting crucial talent back (plus a great offseason of moves) positions the Nuggets better than ever.
A Preview Of NBA 2022-23 Sports Card Releases
While the Fanatics takeover looms on the distant horizon, Panini will continue to release their tried and true classics. Here are the top three recommendations:
Donruss
This is our pick for low-end products. With the awesome Rated Rookie and new color variations, Donruss has some high-dollar cards mixed among a lot of base paper. If you're getting into collecting (or bringing your kids into the hobby), Donruss is a low-cost investment.
Prizm
THE basketball product. It's printed widely enough that everybody can chase the cards and expensive enough that the rookies feel like a great long-term hold. The print run on blasters is enough that you should probably stay away, but at the hobby level, this is the crème of the crop.
Donruss Optic
A slightly less expensive Prizm product that's chromium Donruss. The Rated Rookie cards feel classic and timeless, while new color offerings spice it up every year.
National Treasures
This brand is the high-end choice for big spenders. There are more and more one-pack, four-figure boxes every year (like Noir and Flawless, for example), but this is the signature high-end brand. The RPAs of National Treasure are the biggest cards you can pull.
NBA 2022-22 Sports Card investment strategies
Finally, let's take a look at some investment strategies for the upcoming season.
What to avoid
If you're strictly worried about making a profit, there are many things to avoid. Panini is printing as many cards as they can because people are gobbling them up, which will negatively impact their long-term value.
So, stay clear of college uniform cards ("draft picks") of any sort, and don't buy retail blasters to set on as a retirement plan. If you want to rip them or flip them immediately and the margins are there, go for it, but you can't expect to make much.
If you're trying to make money, I'd even caution against buying most base rookie cards or sealed hobby boxes.
If you're ripping for the fun of it, then that's another story. That's what this hobby started as, anyway.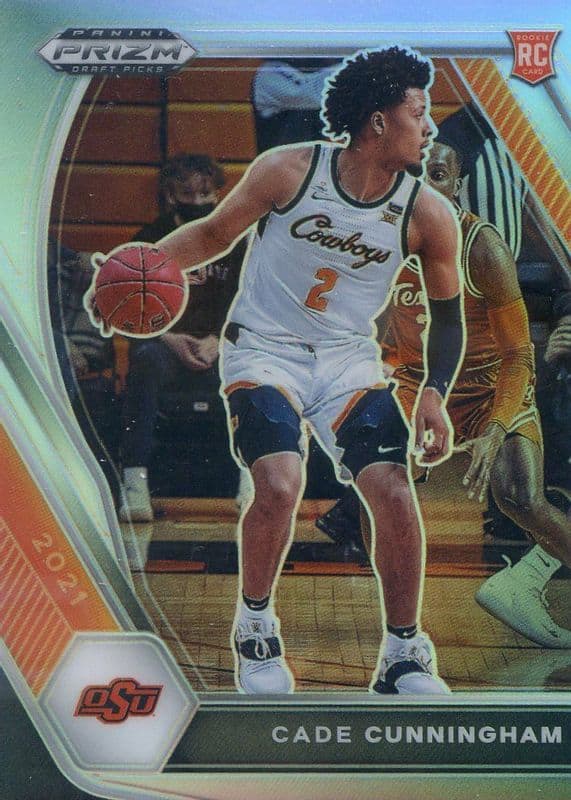 What to buy
So, I ruled out most of the card market. What's left to buy?
Pick up numbered rookies and autographs of the players you like as long-term prospects. These cards will hold up to the test of time because of their scarcity. Also, being limited in production will mean they're always a collector's item.
Final thoughts on the NBA 2022-2023 season for basketball card collectors 
Like any investment, the way to make money on sports cards is by staying ahead of the ever-changing league. By predicting risers, fallers and champions, you can make big bucks on sports cards.
We hope this guide serves you well in the 2022-23 NBA season! For weekly updates, be sure to subscribe to our newsletter!