42 Last Minute Christmas Ideas For Card Collectors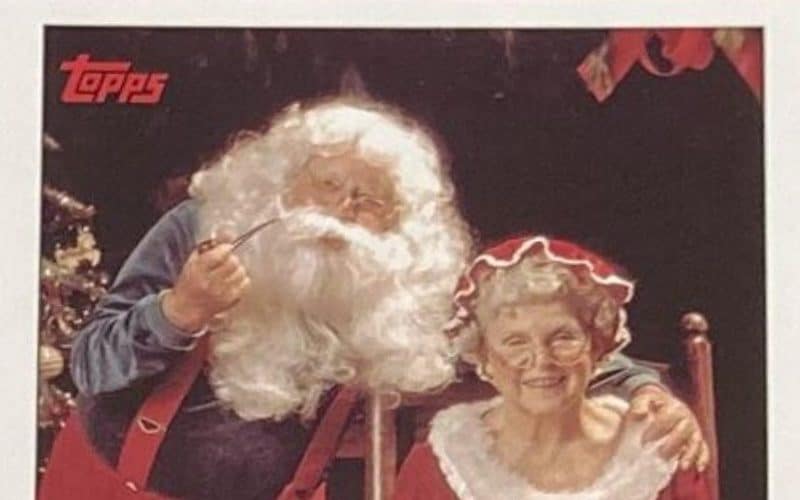 The holidays are here again! Giving/receiving gifts is one of the greatest joys of the festive season. In the spirit of the season, we've put together a card collector's Christmas idea list for anyone wondering what's the best gift for a trading card collector.

This collection of unique and cool gift ideas would cater to all types of collectors, from supplies for fresh collectors to custom displays for advanced collectors.
Retail products
This is obvious and our number one pick because nothing beats the fond memories of waking up to new card packs at Christmas as a kid. This is an especially great gift for young collectors. Finding cards under the tree always makes a great Christmas gift. Plus, they get to unwrap your gift twice!
With retail products being easily accessible, it's easy to bring smiles to the faces of all collectors. However, remember that older collectors might be picky about the brand, set or pattern.
Lastly, a wrapped-up hobby box isn't fooling anyone. Keep it a surprise by being creative with the packaging.
Here are a few top 2022 trading card sets to buy if you're shopping for a gift.
NFL card boxes and packs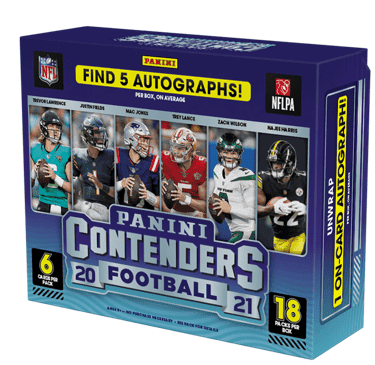 Baseball card packs and boxes
Basketball Card Packs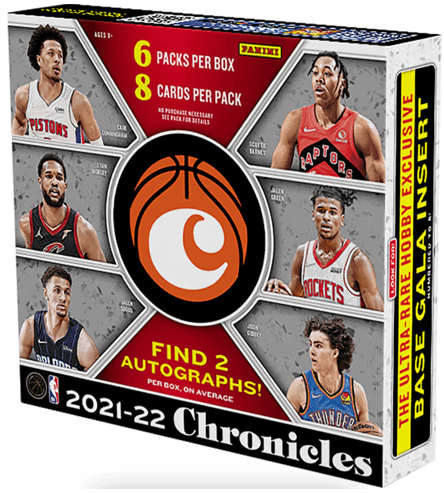 Sports card supplies
While supplies are less flashy than other options on this list, they're incredibly useful gifts for collectors. Supplies are good gifts for collectors because they help them properly store or preserve their card collection.
This is even more so when the recipient is young or generally new to sports card collecting. Collectors often go through their supplies quickly and would appreciate receiving additional or higher-quality supplies during the festive season.
Gifting someone supplies show you support their hobby. Even old collectors would appreciate new supplies to save on the time/expense of getting them themselves. There are numerous supplies necessary for collecting trading cards. These include:
Any of these would be greatly appreciated by collectors.
Custom displays
Custom displays can make great gifts, especially for collectors with costly cards. A custom display helps show off a person's prized collection while adding a personal touch. My favorite part about custom displays is that they can be tailored to the receiver's interests, making them a thoughtful and unique gift idea.
A quick Google search would display dozens of websites that create custom display cases for collectors. You'd typically have to pick a design and then submit personal details for branding that gives the display that personal touch.
You can also find several artists that create custom displays on any Facebook sports trading card group or online community.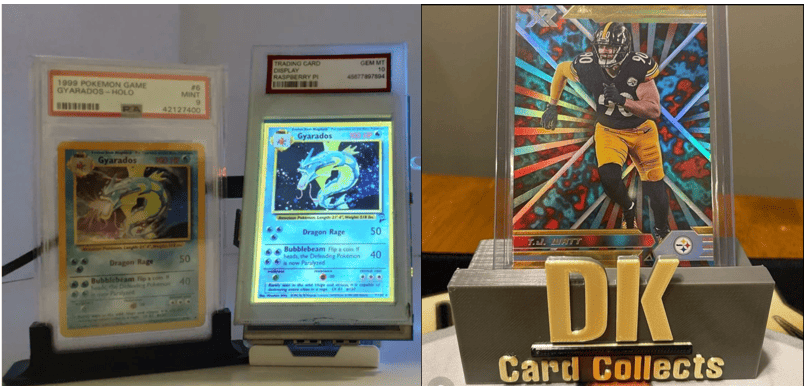 A sports card store gift card
Gift cards are highly recommended for numerous reasons. One of the best (and easiest) ways to make any collector's day is a gift card to their favorite sports card store. A gift card removes the anxiety associated with finding the perfect gift and gives the receiver absolute freedom to pick what they really need.
With a gift card to a sports card store, you're letting them pick out cards they particularly desire. Gift cards are available at almost every local card store or internet retailer.
Membership to a trading card collectors club
One of the beauties of collecting trading cards is the communities you're a part of. Beyond granting access to various tools and resources, a club membership makes you part of an inclusive and supportive community of collectors.
While there's no shortage of free trading card clubs, paid clubs offer an enhanced opportunity to experience card collecting and several special privileges. Three card trading card clubs come highly recommended.
PSA Collectors Club
Topps 582 Montgomery Club
Beckett Collectors Club
PSA Collectors Club
The PSA Collectors Club is the Professional Sports Authenticator (PSA) membership program. The PSA Collectors Club consists of collectors interested in collecting, discussing, and trading sports cards and memorabilia.
The benefit of being a member of the PSA Collectors Club include.
Access to PSA's expert grading services
Exclusive discounts on PSA products and services
Educational resources and events
Networking opportunities
A sense of community and support
Topps 582 Montgomery Club
The Topps 582 Montgomery Club is an exclusive online membership program that offers members exclusive releases and early access to most sets for its members. We discussed all the perks of being a Topps 582 Montgomery Club member in this article. The specific benefits differ per year. However, the 2023 Topps 582 Montgomery Club members' benefits include the following:
(1) 20-Card Set – Spring 2023
"582 Montgomery" stamped 2023 Topps Baseball Complete Set – September/October 2023
Exclusive early access to pre-sale:

2023 Bowman Chrome Sapphire
2023 Topps Chrome Sapphire
2023 Star Wars Sapphire
2023 Chrome Bundesliga Sapphire
2023 Finest Flashbacks Baseball
2023 GPK Sapphire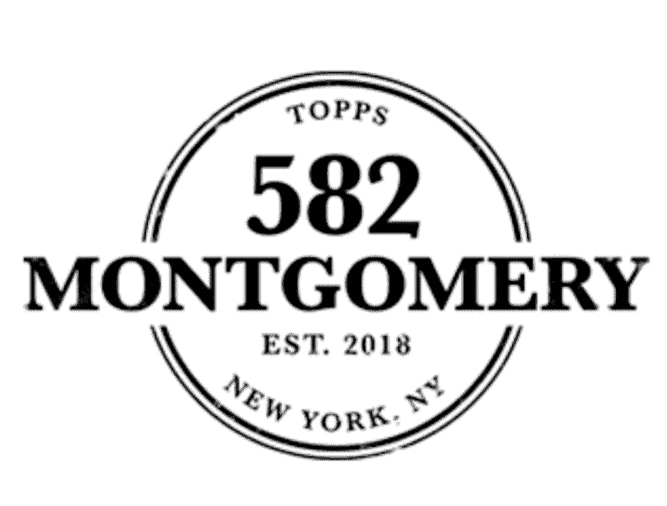 Beckett Collectors Club
Beckett Collectors Club is a subscription-based service offered by Beckett Media. Members of the Beckett Collectors Club get access to a range of benefits and services, including:
Exclusive discounts on Beckett products and services
Access to the Beckett Online Price Guide, which provides pricing information for a wide range of collectibles
Monthly issues of Beckett Sports Card Monthly magazine
Priority customer service and support
The ability to submit your items for grading and authentication
Access to a members-only forum where you can connect with other collectors and share information and resources.
These are just some potential benefits of joining the Beckett Collectors Club. The exact benefits and services offered may vary depending on the type of membership you choose.
Membership in these exclusive clubs would greatly benefit any collector, no matter how long they've been collecting.
Books on sports trading cards
Generally, books are great gifts because they provide people with knowledge, entertainment, and a chance to learn more about a topic they already fancy. Thus, gifting a book about trading cards to a collector is a no-brainer.
There are several significant eras in the hobby and iconic stories, which makes for a delightful read. For younger readers, you could opt for fully illustrated books. Here are a few top books on trading cards we recommend:
The Bubble Gum Card War: The Great Bowman & Topps Sets From 1948 To 1955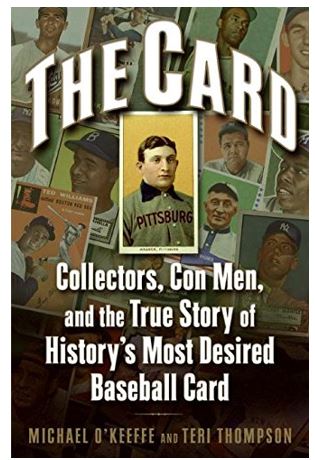 Final thoughts on card collectors' Christmas idea list
Knowing what to buy for a card-collecting friend/family shouldn't be difficult. The most important thing is choosing a thoughtful, considerate gift. Hopefully, these suggestions have made it easier for you to pick a perfect gift that the recipient will appreciate.
Finally, it's the season of cheer and goodwill, do not let picking a gift distract you from the most important part of the season – time spent with your loved ones, creating memories, and enjoying each other's company!