Could The Fanatics Acquisition Of PointsBet U.S. Change Card Collecting And Sports Betting?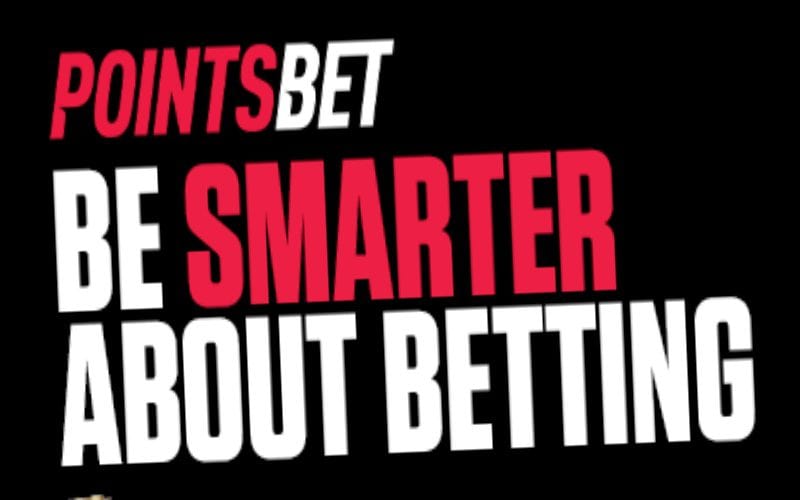 Fanatics has moved significantly into the online sports betting (OSB) market. We are no longer surprised when the sports apparel mega company makes boss moves.
But they have now announced Fanatics is purchasing PointsBet U.S., a significant player in the betting market. It is a major gamble (come on, that pun was necessary) to enter a whole new space,
But it is pretty clear that Fanatics wants to become a one-stop shop for all of our sports needs. Will they succeed? Our overview of the Fanatics acquisition of PointsBet U.S. will answer all of your questions.
The news of the Fanatics acquisition of PointsBet U.S.
According to releases from both companies, Fanatics finalized a deal to acquire PointsBet's U.S. business for $150 million. The move was not particularly surprising for two reasons. First, Fanatics has long been aggressively moving to monopolize various aspects of sports merchandise and now the sports-related services industry.
Second, the company already signaled its intention to move into this space when it launched its own sportsbook in a limited capacity, so far only in Maryland, with beta capacity in Tennessee and Ohio. Therefore, expansion was to be expected.
Fanatics is currently believed to be worth $31 billion, about twice as much as five years ago. The move into the highly profitable betting world could have a significantly positive impact on their bottom line. This sector of the economy is growing fast (some would say alarmingly). The online betting industry is currently valued at over $60 billion.
If you think that is a lot, some forecasts predict the number will be at $145.6 at the start of the next decade. Not too many industries offer that kind of growth, and Fanatics moving in is not surprising, considering their ambition.
The fine print of the Fanatics Pointsbet deal
The sale does not include PointsBet Canada or Australia, both of which represent significant portions of PointsBets business. In addition, according to a press statement, the deal includes "ownership of PointsBet proprietary sports wagering, racing, and iGaming platform and a perpetual royalty-free license to exploit the company's Banach Technology assets, with optionality to utilize these assets into geographic regions outside the U.S."
The sale has yet to be approved by PointsBet shareholders. They are expected to vote on it at a Shareholder Meeting in late June 2023. But we would be amazed if the shareholders vetoed or held up the sale in any way.
Indeed, according to a statement by PointsBet USA, "The PointsBet Board unanimously recommends that shareholders vote in favor of the Proposed Transaction at the Shareholder Meeting, in the absence of a Superior Proposal." The sale will also include a transfer of PointBets commercial obligations to NBCUniversal.
What is PointsBet USA?
The company began operating in the United States in January 2019 after being founded in Australia. While it has yet to become one of the front runners in the industry in the United States, PointsBet USA has carved out a niche for itself by offering a different service from its competitors.
What sets the company apart is its unique approach to betting. Most sportsbook companies use the traditional odds system. But PointsBet USA uses the propreitary PointsBetting system.
Most bets have a fixed win or loss. But the PointsBetting system changes the amount you win or lose based on the exact outcome. Therefore, every play can have an impact on the bet outcome. In addition, because the amount won or lost changes constantly until the final whistle, the PointsBetting system offers a more exciting and unique betting experience. The concept works the same whether you bet on the result or on a player's performance.
What is PointsBet saying about the deal?
PointsBet Chairman Brett Paton stated, "In view of the U.S. market in which the company has significant operations, the Board has explored and considered a wide range of strategic alternatives over an extended period of time. Considering all the options potentially available to the Company, the Board believes the Fanatics Betting and Gaming proposal optimizes shareholder value."
He added, "The acquisition by Fanatics Betting and Gaming of our U.S. Business will enable PointsBet to return significant capital to shareholders while retaining strong Australian and Canadian businesses supported by our leading proprietary technology in a capital-light setting."
Betting on the spread with PointsBet
Here is how you can apply this system to the spread of a game result:
If a wager wins by one (1) point, a bettor will win 1x the original Bet.
If a chance wins by two (2) points, a bettor will win 2x the original wager.
When a wager wins by wins by 10 points, a bettor will win 10x the original bet.
A loss would work the same way. So, if the team you bet on does not cover the spread, you will lose the exact same amount as you would win if the situation were reversed.
Betting on player performance with PointsBet
PointsBet boasts more than 200 ways to bet on specific games. Here is a summary from their website of how that works for individual players:
"This is where Points betting becomes a wagering opportunity that's different from any other sportsbook. Here are some examples of individual Points Betting opportunities for football games:
Receiving yards: How many yards will Antonio Brown have versus the Dolphins?
Fantasy Points: How many points will Odell Beckham Jr. score versus the Jets?
Rushing yards: How many yards will Ezekiel Elliott have against the Redskins?
PointsBet will set a number, and the person making the Points Bet will choose how much to risk above or below. The win or loss will be determined based on the final results of each player."
According to its website, the company "prides itself on having the quickest and most user-friendly app (iOS and Android) while also providing the best content and experience for sports bettors."
The unique betting experience that PointsBet offers is indeed impressive. And there is good reason to believe that Fanatics will continue to use it. PointsBet Managing Director and Group CEO Sam Swanell said, "Fanatics Betting and Gaming has recognized our strategy, technology, and team as a platform for their own expansion in the online sports betting and iGaming market."
What does PointsBet U.S. offer Fanatics?
As we have seen, PointsBet has a unique betting system available to sports fans, one that many bettors find superior to the traditional system. They are also the seventh-largest betting company in the United States, ranked as the third most popular betting app.
But that is probably not what Fanatics is most interested in. Instead, their primary asset is their strong network in various parts of the country.
PointsBet U.S. mainly offers ready licensing and opportunities in 14 states. The company is currently licensed in the following states:
Colorado
Illinois
Indiana
Iowa
Kansas
Louisiana
Maryland
Michigan
New Jersey
New York
Ohio
Pennsylvania
West Virginia
Virginia
State-by-state licensing is crucial in the betting world since there is no such thing as a general federal gambling permit. Instead, you must obtain it from the state government, and every state has unique requirements and accompanying headaches.
So, if you want to place a bet with PointsBet U.S., you must be physically in one of the licensed states, or your request will be declined. However, according to their website, you can "deposit, withdraw and check lines within the app or mobile website in any state. The only thing you cannot do outside an available state is place wagers or perform betting functions such as Cash Out."
State licensing regulations were also behind the sale of PointsBet US
Indeed, it can be taxing (literally and figuratively) to deal with every state and its various regulations. PointsBet Managing Director and Group CEO Sam Swanell explained, despite the strategic success of building a valuable asset in the U.S., the costs of operating in a state-by-state environment, together with the requirement to build significant scale to compete against well-capitalized operators, led us to explore several options."
Their press statement went even further in explaining why a sale was necessary: "Despite the strategic success building a valuable asset in the U.S., there are several risks and significant capital requirements to execute on the US Business' sportsbetting and iGaming strategy, and it is not expected to be cash flow positive in the near term. This reflects the structurally high cost of operating in a state-by-state regulated environment, the requirement to pay partner fees in most U.S. States, and continued competition from well-capitalized operators."
Simply put, the company has been unable to make enough money to survive. They explained that because of state demands, "PointsBet's current corporate cash balance is insufficient to fund the U.S. Business through to profitability, and as such, should the Proposed Transaction not proceed, the Company would need to raise additional capital in the near term."
But raising money would be a challenging enterprise currently because "any equity capital that the Company might otherwise raise would likely need to be raised at a substantial discount to recent market prices."
How big is PointsBet U.S.?
Aside from the licensing and infrastructure in 14 states where Fanatics does not have a license (bringing the overall number to 17), PointsBet U.S. is a rather significant player in the American betting scene. They are currently the seventh biggest betting company in the United States, thus placing Fanatics in the top ten, with room to expand to many more states.
Despite being a big player in the sports market, they lag far behind their competition. If you watch any sports event in America, you are bombarded by advertising for online sportsbooks. But it's usually one of the dominant companies like FanDuel and DraftKings. So they weren't necessarily offering an inferior product.
Instead, PointsBet U.S. just didn't have the deep pockets to keep up. The billions behind Fanatics should change that, even if it comes at the cost of company independence.
The state of the gambling market today
PointsBet U.S. is ranked seventh in the U.S sports betting market, which sounds pretty impressive, that is until you compare them to the heavy hitters. FanDuel and DraftKings share about 75% of the OSB market, making them a de facto duopoly. It will therefore be an uphill climb for Fanatics to become a dominant force in this space.
However, according to analysts at Eilers & Krejcik Gaming, they have a fair shot at doing so. According to their report, "the PointsBet product may not be quite on the level of the top-2, but it is consistently third in the market by our proprietary testing. Backed by Fanatics' resources for product development and marketing—and a massive database to market to—the operator could take significant share in our view."
What is next for Fanatics in the betting world?
If there is one thing we have learned about Fanatics, it is this; their ambition knows no bounds. It is hard to believe that the company will settle for a mere 15 states.
They will undoubtedly try to expand their operations into other states. And according to Eilers & Krejcik, "Fantics still has something like $2bn on the balance sheet and may not be done shopping. Online casino technology is a logical next step while prices are still somewhat suppressed, with companies like White Hat Gaming and Strive Gaming's logical targets. PointsBet has been planning to migrate to a Strive Gaming casino platform from its technology for several months.
Their primary opponents in the OSB space are DraftKings and FanDuel. DraftKings is worth $10.74 billion, while FanDuel is valued at around $22 billion. Fanatics is more significant than either, with a value of $31 billion. But of course, they are spreading themselves in many areas, while their rivals are heavily focused on OSB.
Meanwhile, bet365 is also making a significant play for OSB relevance and has a better-proven product than Fanatics.
The potential downside of Fanatics acquisition of PointsBet U.S.
I am not particularly concerned about the fate of DraftKings and FanDuel. The OBS market should be more competitive, and a duopoly serves no one. But the main problem is that this continues the trend of aggressively marketing betting to casual sports fans.
You can't watch a game nowadays without watching several betting ads, often in segments within the event's coverage. Most likely, this purchase will make it challenging to buy sports cards or team apparel without being prompted to make a bet.
This is bad news for society as a whole. Gambling disorder is a severe problem. It is a recognized mental health ailment. Making gambling more readily available has the same effect as making cigarettes, drugs, or alcohol more readily available.
Availability increases use and raises the risks of developing a gambling disorder. In some ways, this malady is more harmful than other addictions. There is a severe stigma around it, while people are somewhat more understanding of drug or alcohol use.
According to the National Association of Addiction Professionals, gambling addictions have the highest levels of suicide attempts in comparison to all other addictions. Part of the problem is that the Federal Government does not allocate funds to this problem. Meanwhile, billions go to deal with drug, alcohol, and tobacco addiction. And while this certainly does not eliminate the problem, it somewhat alleviates the suffering.
A growing problem
Even worse, gambling addiction is becoming an increasingly significant problem. In 2018, the Supreme Court struck down a law forbidding sports betting, which significantly opened up online gambling in the country. Today, 31 states allow gambling, as does Washington, D.C. As a result, the National Association of Addiction Professionals estimates that the risk of an individual developing a gambling addiction has risen by 30%.
I don't know if the cross-platform availability of gambling on the Fanatics platform will increase those numbers significantly. But the more successful it is, the further this will exacerbate an already significant and under-discussed problem.
The final word of Fanatics acquisition of PointsBet U.S.
Fanatics do not bring any particular expertise in the world of betting to the table. Meanwhile, their partnership with PointsBet U.S. brings an excellent system to the table. However, it is not necessarily strong enough to unseat the reigning OBS duopoly.
Nonetheless, Fanatics do have an advantage that their rivals do not. They can leverage an overwhelming presence in the sports product world into increased visibility, traffic, and potentially increased usage. One can easily imagine a sports fan going into a Fanatics website to purchase a Dodgers cap and then finding themselves betting on their game against the Reds.
However, that could have significant social ramifications. I am concerned that casual sports fans will be enticed into heavy and destructive gambling cycles they would otherwise avoid. Let's hope that Fanatics enters this space responsibly.