The Best Sports Card Auctions From Auction Houses During October 2023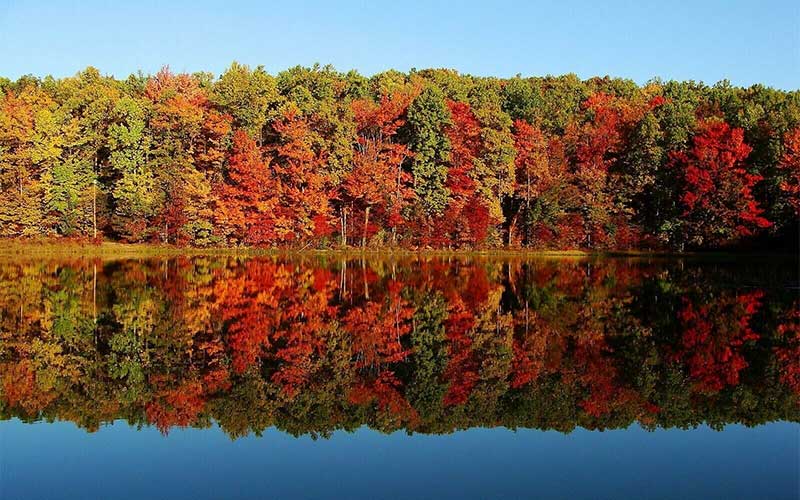 October is an exciting month for sports. The baseball playoffs begin and the NFL season really hits its stride. The warm days of summer are replaced by sweater weather and the total domination of pumpkin spice.
But what does the sports card auction landscape look like this month? Is it cooling with the weather? Or heating up like the sports world?
Clean Sweep Auction #304
This month's Clean Sweep auction skews heavily towards baseball, and towards vintage. There's also some nice memorabilia in this auction.
Auction Basics
| | |
| --- | --- |
| Auction: | Clean Sweep Auctions Auction 304 |
| Website URL: | Website |
| Auction Dates: | Close: October 4, 2023 |
| Bid Open: | Open |
| Number of Lots: | 840 |
| Bidding Guide: | FAQ |
| Buyer's Premium | 20% (higher in some cases – see rules) |

Items of Note
You'll find some of the biggest names in baseball history and some of the most iconic baseball cards ever produced in this auction. There's of course a 1952 Topps Mickey Mantle (PSA 6).
The auction has lots featuring Babe Ruth, Honus Wagner, Ty Cobb, and Shoeless Joe Jackson, just to name a few. Iconic cards? There's a T206 Sherry Magie Error, for starters. 1938 Goudey DiMaggio. There's 1948 Leaf Satchel Paige and Jackie Robinson. There's also a 1949 Bowman Paige and Robinson, to boot. 1951 Bowman Mickey Mantle and Willie Mays also make an appearance.
There's lots of memorabilia as well, including jerseys of Derek Jeter and Mariano Rivera. There are some interesting Americana items including several signed books by recent US Presidents, and one really cool item signed by Thomas Jefferson and James Madison.
Sirius Sportcards Auction # 349
The Sirius Sportscards auction this month skews towards baseball, although all sports are represented. The Sirius Auction spans multiple eras and includes some memorabilia as well.
The one thing that sets the Sirius Auction apart. While there are some great cards here, it's not all museum pieces. There are lots of lower-cost lots that the average collector would easily add to their collection. That's a nice change of pace from some auctions, where the pool only has a deep end.
Auction Basics

Items of Note
There are some classic 1950s-graded cards at the top end of this auction. This includes a PSA 5 1955 Topps Sandy Koufax, a PSA 7 1956 Topps Ted Wiliams, and a 1957 Topps Frank Robinson in PSA 7. There's a 1958 Topps complete set, with some PSA graded cards.
There's a PSA 7 copy of 1959 Topps Rival Fence Busters, featuring Hank Aaron and Eddie Matthews. I mention it because it's a great vintage multi-player card featuring two Hall of Famers.
There's a Deion Sanders PSA 10 rookie card, plus graded cards of Jim Brown, John Elway, Larry Bird, and LeBron James.
But again, what's interesting about this auction is the large number of lots with $1 minimum bids, many that a week before the auction close are still in single digits. Some very affordable fun cards to be found here.
Heritage Auctions Icons Photography Auction
Heritage brings us a little something different this month, with the focus on original photographs, not cards or memorabilia. Even if you don't collect photos, it's worth a look just to see the impressive array of great subjects and historical moments captured.
Auction Basics

Items of Note
The photos in this auction cover the full range of sports history, from an original cabinet photo of the 1868 Cincinnati Redstockings to Michael Jordan. Icons such as Babe Ruth, Lou Gehrig, and Jackie Robinson all make appearances.
In addition to the sports photos here, there are lots of photos of pop culture or historical figures. These include John Lennon, D-Day, Martin Luther King Jr., Buzz Aldrin, and Judy Garland. With such an interesting mix of subjects, it's like the Allen & Ginter of photo auctions.
Robert Edward Auction (REA) October Encore Auction
REA's October Encore auction posted mid-month, with 500 lots that are focused on baseball, and older vintage baseball at that. There's some really interesting items here that go all the way back to the 1880's.
Auction basics

Items of note
There's a lot to like here for the fan of old cardboard. The auction span back to the 1880's. For example, this 1888 Allen & Ginter PSA 2.5 of Hall of Famer Mike "King" Kelly. Beyond that, there's so many amazing classic early 20th century cards. There's a 1910-1911 M116 Sporting Life Honus Wagner. A 1909-1911 T206 White Border Ty Cobb. And a 1948-1949 Leaf #8 Satchel Paige.
The early post-war classics are all here, as well. These include such gems as a 1953 Topps Mickey Mantle in PSA 7. A Willie Mays rookie card? They have a nice PSA 2 available. Classic 1952 Topps cards? There's a Mays, Jackie Robinson, Eddie Mathews, and more. These examples are just the tip of the iceberg. This late-month auction is very much worth a look.
Collect Auctions Fall Auction
Collect Auctions also has an auction running in October, in this case from October 9th through 22nd. The auction skews towards baseball, although there's a nice mix of lots here. Some of the premium offerings include some impressive unopened materials.
Auction Basics

Items of Note
Unopened material here provides some very impressive lots that span sport and era. These include a 2003-04 Upper Deck Exquisite Basketball hobby box, a 1972 Topps Football 3rd Series wax box, a 1975 Topps Baseball cello box, a 1972-73 Topps Basketball wax box, a 1972 Topps Football 2nd Series wax box, and more.
There's a High-Grade 1959 Topps Baseball Complete Set with over 400 PSA graded cards. A game-worn jersey of recently deceased Hall of Famer Brooks Robinson.
There's even a Return of the Jedi movie poster signed by 22 cast members.
Goldin Auctions October Sports Legends
Goldin Auctions is back with their October Sports Legends. The auction runs from October 6 through October 28th. The auction has a nice mix of sports and eras, with basketball leading the way.
Auction Basics
| | |
| --- | --- |
| Auction: | Goldin Auctions October Sports Legends |
| Website URL: | Goldin Auctions |
| Auction Dates: | Extended Bidding Starts: October 28th @ 10 PM ET |
| Bid Open: | Open |
| Number of Lots: | 723 |
| Bidding Guide: | FAQ |
| Buyer's Premium | 20% (an additional 3% for credit card payments) |

Items of Note
Other than the 1952 Topps Mickey Mantle (a PSA 8 in this case) that often headlines major auctions, the biggest items in auction skew towards modern basketball and football. There's a 2003-04 Upper Deck Exquisite Collection Rookie Patch Autograph. There's a 2003-04 Fleer Tradition Crystal #300 LeBron James/Carmelo Anthony/Dwyane Wade. Brock Purdy fans will find impressive lots including a 2022 Panini National Treasures Rookie Patch Autograph and a 2022 Panini National Treasures Rookie Patch Autograph.
The 2017 Bowman Prospect Autographs Chrome 1/1 SuperFractor is an amazing card of the presumptive 2023 NL MVP. There's Jordan shoes, plus jerseys of Bryant, James, Messi, and more.
For those looking for something a bit different, there's Pele birth certificate and an original iPhone 1 sealed in the package.
Other Auctions of Note
Goldin Auctions continues to run their weekly auctions, which close on Thursday nights. Look for auctions ending October 5th, October 12th, October 19th, and October 28th.
Heritage Auctions runs a weekly auction as well, theirs finishing on Sunday evenings at 10 PM CT. These end of October 1st, October 8th, October 15th, and October 22nd.
Final thoughts on the best sports cards auctions for October 2023
As the weather cools, the auction action is hot, with a number of auctions scattered through the month of October.
What auctions and lots are you excited for? Bid on anything? Win a lot and want to show it off? Tell us about it at card_lines on Twitter.
Love auction action? Check out our reviews of notable auction house providers in the industry: