Rumor Mill: No 2022 Football Mega Boxes For Absolute, Prestige and Select
There has been persistent talk going around the sports card world that several Panini items will not be released this year, including some of the retail products we love and expect to find on shelves.
Why is the company doing this, and why now? Next, we will take a look into the rumors about 2022 Absolute, Prestige, and Select Mega Boxes and their implications. We will continue to keep an eye on this developing story.
Shop for football mega boxes on eBay
What are we hearing about 2022 Absolute, Prestige, and Select Mega boxes?
The recent talk centers around that Absolute, Prestige, and Select NFL products will not feature mega boxes for 2022. In addition, these same sources are saying that Optic NBA megas will also likely not come out this year. Cardlines has heard it from more than one source, although they prefer to remain anonymous.
We believe the rumors are reliable based on the veracity of previous information from these sources. In addition, we have not seen any trace of the NFL Prestige mega boxes yet, which would have traditionally been in stores by now. This concerning fact adds to the accuracy of the rumors.
We have reached out to Panini for comments, however, at the time of this writing, they have not commented.
However, until we hear otherwise, we will assume these boxes will not be coming out for the 2022 versions of these products.
Shop for football mega boxes on eBay
Why rumors about 2022 Absolute, Prestige, and Select mega boxes matter
First, we are concerned that this is part of a general decrease in the quality of output by Panini. As we all know, the company lost its rights to produce NFL and NBA cards. Starting in 2026, Fanatics will own the rights to professional football cards. Meanwhile, they will take over the right to NBA products in the same year.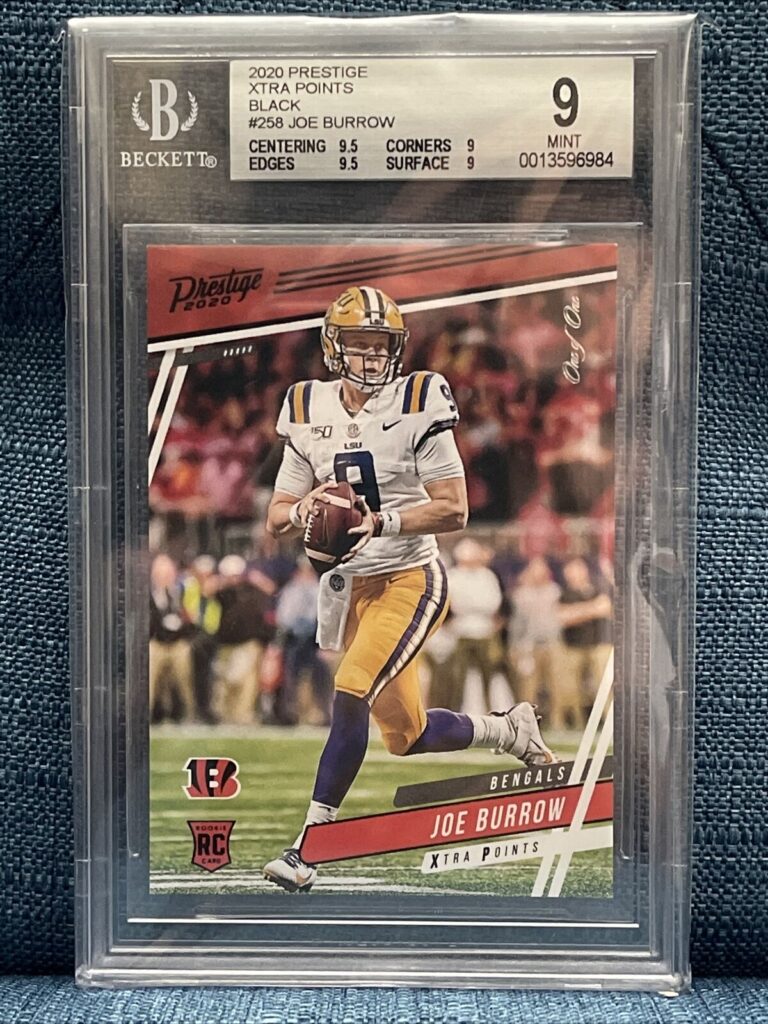 All this has led to question marks regarding the future viability of Panini America. Without any of the top four American sports, what kind of profits can they expect to produce in the future?
Adding to the problems and confusion are several hobby scandals possibly involving the company. Most notably, there is a large amount of evidence that Panini is marking its boxes to sellers can differentiate boxes with case hits from ones that do not have them.
Therefore, we are watching Panini closely to see how they serve the hobby community over the next three years. Mind you; there is no shortage of problems at Fanatics, either. For example, their recent release of the 2022 Topps Chrome Update has been an absolute disaster. But we are pretty conscious of the fact that Panini has less to lose.
If so, could this be the start of cutting many of the products we are used to? Will Panini have a more sparse variety of offerings over the next three years? We believe this story may be the start of an ongoing trend.
Shop for football mega boxes on eBay
What are we missing out on?
So at this point, we are of the assumption that 2022 Absolute, Prestige, Select Football Mega Boxes, and 2022-23 Optic Basketball megas won't come out. What would we be missing if we didn't get those products? Are they popular and worthwhile?
Prestige Mega Boxes
We are surprised that the Prestige Mega Boxes are hitting the cutting room floor. They were notably popular releases in 2020 and 2021. Perhaps the main attraction was the plentiful supply of low-numbered cards at an affordable price.
Let's look at the specs from last year's release.
Shop for 201 Panini Presitage Football mega boxes on eBay
2021 Panini Prestige Football mega box
4 Packs Per Box
10 Cards Per Pack
1 Autograph Per Box
Five Exclusive Hyper Parallels Per Box!
The main selling point for these boxes is, of course, the auto and hyper parallels. Consider that there is no shortage of hobby boxes out there without a guaranteed auto. Therefore, this is a notably good deal. The box essentially serves as a poor man's hobby box.
You can see why football collectors have been into this format. The megas are even more remarkable when you compare them to the Hobby H2 Box from the same product. It resells for $300 and doesn't have a guaranteed auto. Instead, it "averag(es) one autograph per Hybrid H2 case." Need I say more?
2021 Panini Select Football mega box
4 Packs Per Box
10 Cards Per Pack
One Autograph or memorabilia card per box
Resells for $147
Shop for 2021 Panini Select Football mega boxes on eBay
These boxes are more expensive than their Prestige equivalents. However, they are not necessarily better value. As you can see, the auto is not guaranteed, and you might end up with a memorabilia card instead. And let's face it; those are usually kind of meh.
But Select cards have all those cool levels, and you have a (minimal) chance of hitting a Kaboom! The hobby boxes for this product offer 2 guaranteed autos and a memorabilia card. However, the price is at a resell price of $850.
But the mega is, without a doubt, a better option than the hybrid hobby box. The H2 doesn't offer guaranteed autos or memorabilia cards and still comes at a steep price of $350.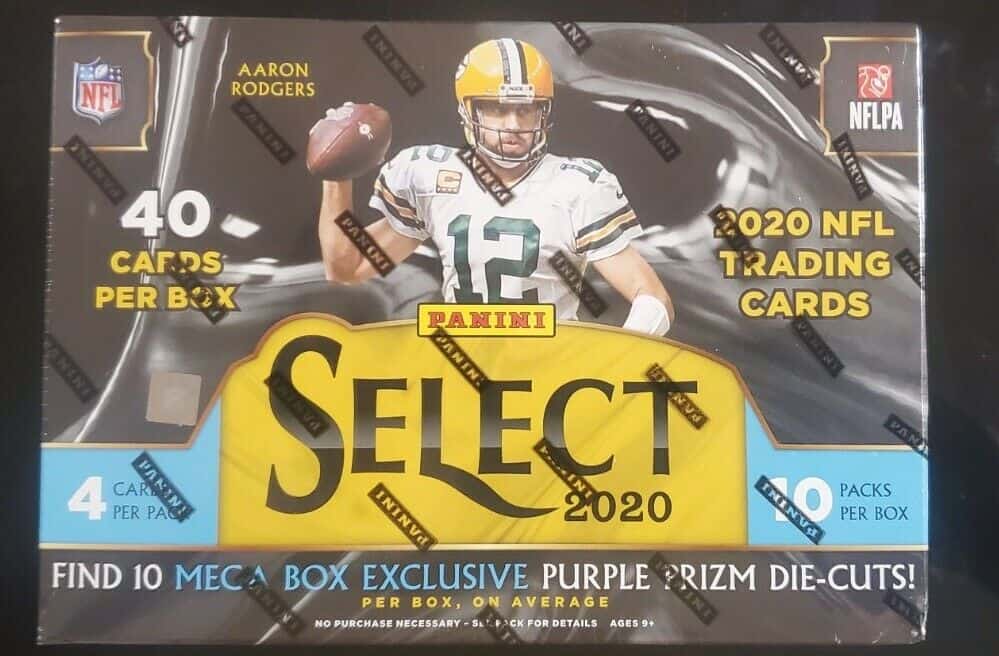 2021 Panini Absolute Football mega box
4 Packs Per Box
10 Cards Per Pack
One Autograph or memorabilia card per box
Resells for $146
Shop for 201 Panini Absolute Football mega boxes on eBay
This mega box is quite similar to its Select equivalent and therefore resells for an almost identical price. But it offers better value vis-à-vis the hobby box because an Absolute hobby sells for more money.
You have to splurge $1,150 to land a 2021 Panini Absolute Football hobby box. But it's a good box, offering you 1 Rookie Premiere Auto, 2 other autos, and 2 memorabilia cards.
2021-22 Optic Basketball megas
4 cards per pack
10 packs per box
The odd man out in this series of production cuts is the Optic Basketball megas. They are among the most popular formats in this mainstay of basketball card collecting. And they still resell for a surprisingly reasonable price.
Of course, you can't expect to hit anything too big in these megas (though you never know). But it's a pretty good deal, nonetheless.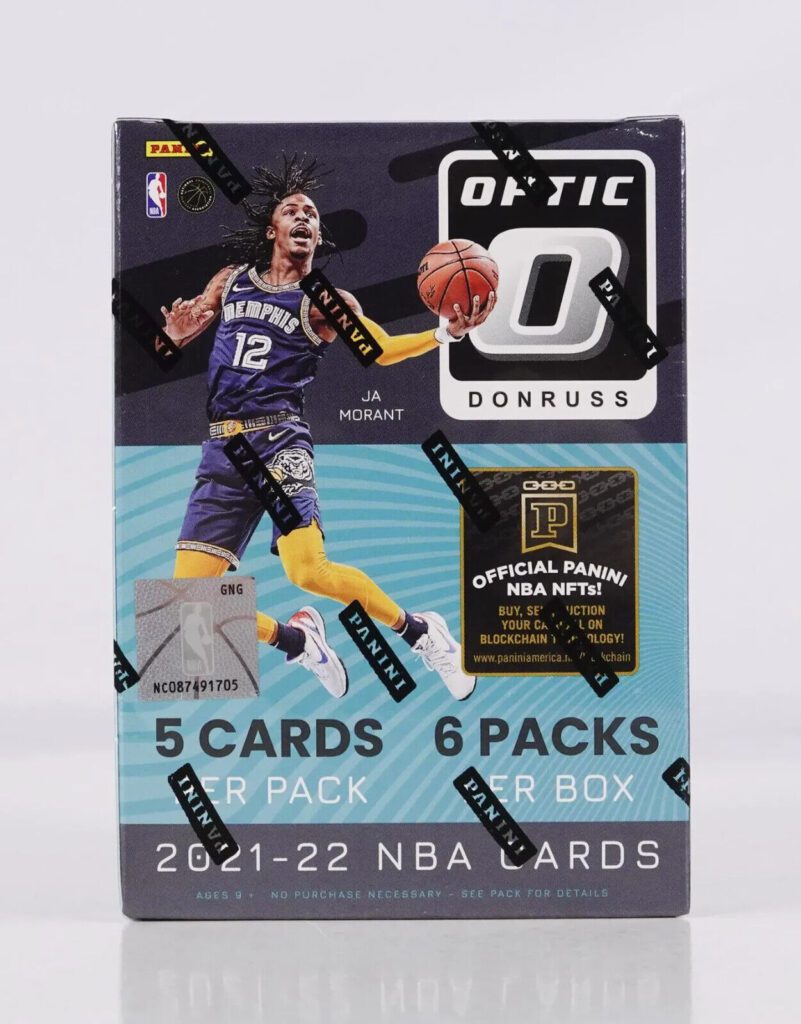 Why Is Panini Cutting 2022 Absolute, Prestige, and Select Mega Boxes?: The retail angle
We can only speculate on the thought process behind this decision. However, it is worth noting what these products have in common. The mega boxes offer an inexpensive yet remarkably reliable way to land big cards.
In addition, these products are served almost exclusively to the major retail outlets (namely Walmart and Target).
Therefore, these products bypass the expensive hobby box to breaker pipeline. As we know, big money in the hobby today tends to concentrate on the breakers. There are also suspicions, uncorroborated as of now that Panini receives a cut in exchange for marking the boxes it provides to outfits like Backyard Breaks.
The big money that comes in from retail tends to come from blasters and hangers. They are usually released before the mega boxes and go quickly. However, once the mega boxes drop, interest in the more basic releases tends to lag.
If the megas are discontinued, it could stop this from occurring. That would allow Panini to sell more hangers and blasters, which are cheaper to produce and do not waste guaranteed hits. Then the company can provide products with significant autos to their preferred breakers.
Shop for football mega boxes on eBay
Why is Panini cutting 2022 Absolute, Prestige, and Select Mega Boxes: The hobby box angle
Perhaps most crucially, the mega boxes include some higher-end cards that are more expensive to produce. Memorabilia and auto cards require more coordination, effort, and materials to obtain.
It will make perfect sense if Panini executives believe that those resources are better used to produce more hobby boxes. Making boxes without guaranteed hits is also less expensive because they require less attention to quality control.
Many collectors have turned to mega boxes as a cheaper alternative to hobby boxes. You can land many of the biggest cards, albeit fewer of them, in those more affordable boxes. Aside from eating into their hobby box purchases, mega boxes also provide a cheap alternative to participating in breaks. So, both Panini and the breakers are interested in minimizing their production.
When we compared mega box value to H2 boxes, we could see that it wasn't even close: mega boxes offer a much better deal. The hybrid boxes often do not provide a single guaranteed hit, yet sell for a good deal more than the mega boxes. Panini may calculate that cutting mega production will increase H2 sales as well, and therefore the bottom line.
Shop for football mega boxes on eBay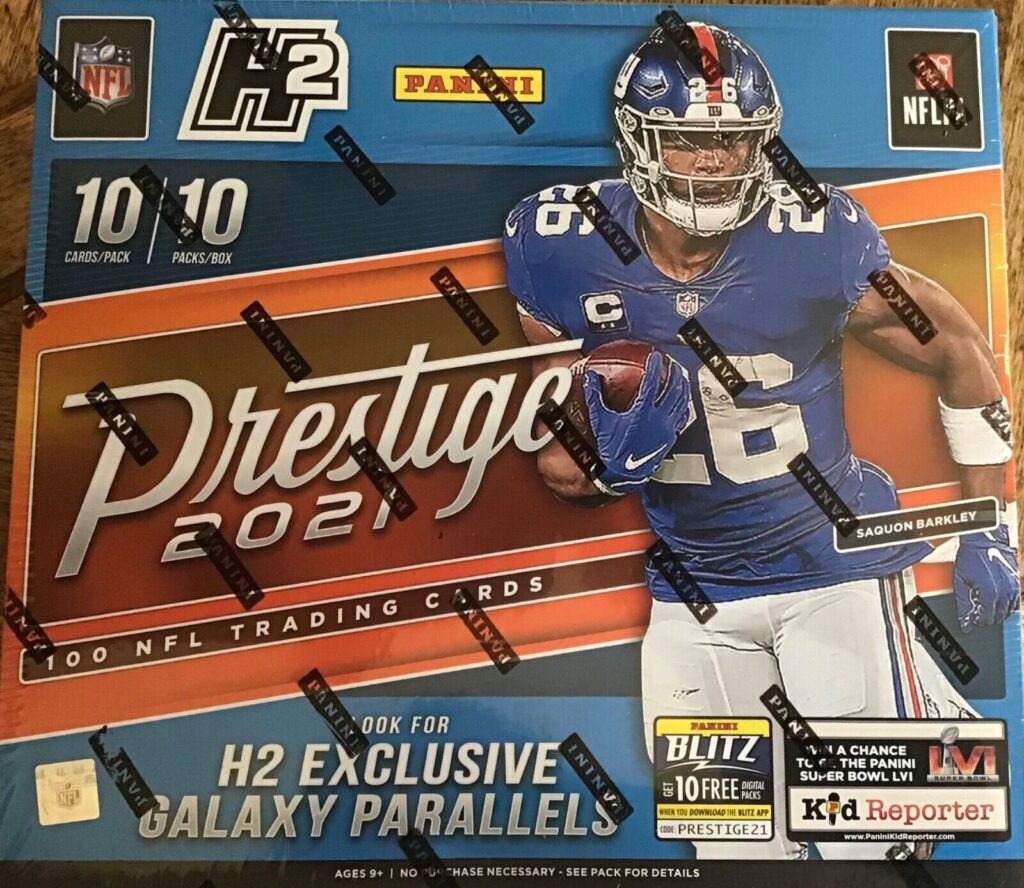 We will keep an eye on other products. If we see that guaranteed hits are increasingly restricted to hobby boxes, that will be a good indication of the calculations at hand.
What Impact Will Panini Cutting 2022 Absolute, Prestige, and Select Mega Boxes Have On The Market?
Another possible reason for cutting these products is a decision to limit print runs. That explanation can also go with the other motives presented above. If Panini wants to increase its bottom line while the getting is good, it may want to cut costs on printing and get the most bang out of every card printed.
If the print run is indeed being cut, the value of singles could go up. That is especially likely if blasters are cut for other products besides Optic Basketball. That will mean fewer base cards are floating around, which could help their flagging value. There may also be fewer big hits floating around, but the influence on their price will be marginal.
Shop for football mega boxes on eBay
The final word on rumors of Panini cutting 2022 Absolute, Prestige, and Select mega boxes
Assuming these rumors are accurate, and we believe they are, it reflects a significant change in Panini's sales strategy. It would make perfect sense for the company to try and pad its bottom line before losing its NBA and NFL cash cows.
One way it may attempt to do so is by removing its less profitable (but more worthwhile for collectors) mid-tier mega box products.
That may allow Panini to pump out non-hit retail stuff, on the one hand, and expensive hobby boxes to large resellers and breakers. But on the other hand, Panini appears to have calculated that putting big guaranteed hits in relatively inexpensive products is a waste.
That may make sense from the perspective of the bottom line. However, it is bad news for the little guys trying to enjoy an increasingly overpriced hobby.
Shop for football mega boxes on eBay