CardLines Staff Share Their Card Collecting New Years Resolutions And Predictions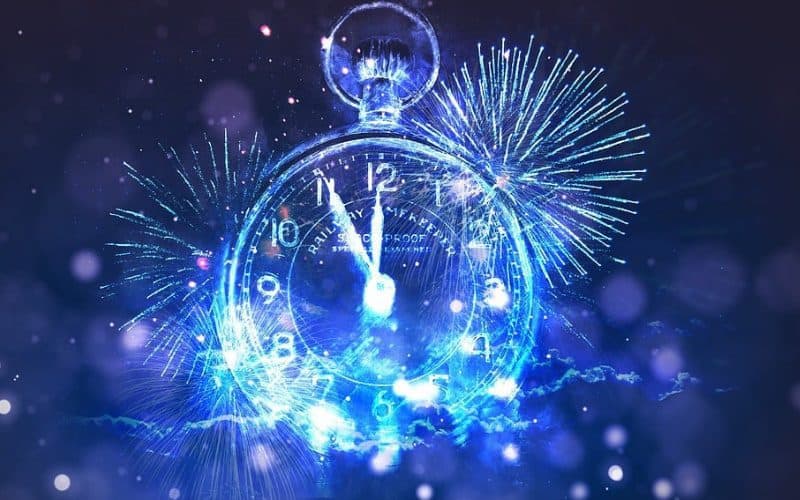 2022 was another strong year for collecting cards, despite an inevitable breather from the boom of the last few years.
With the end of the year upon us, we felt it was a good time to take a step back, reflect on the year that was and look ahead to 2023 and what it might have in store for our favorite hobby.
With that in mind, CardLines writers, editors and staff shared their thoughts about card collecting as the calendar changes to 2023.
What is your "card collecting" New Years' resolution for 2023?
Brian Marshall: To actually buy when I have a good feeling about something. I tend to find good buys, to recommend good buys for others, but not actually make those good buys myself. This year I plan on buying more of the players and products that I think are being undervalued.
Craig Klinski, Cardlines Editor: I'd like to spend more time with my son collecting cards. It's a great bonding experience for us and a chance for me to share my love of baseball and collecting baseball cards.
Jesse Haynes: This year, I was fortunate enough to get a good friend of mine into collecting. Next year, I'd love to do more of the same: spreading the love of the hobby to new faces.
Jonah Foster: My New Years' resolution is to grow my collection of Kyle Pitts and Kyle Trask rookie cards. Hopefully, I'll be somewhat close to a complete rainbow of Kyle Trask 2021 Panini Prizm Draft Picks by the end of the year!
Mike D: Over the last 12-18 months, I've been focusing more of my graded vintage purchases on PSA-graded 1950s-era Hall of Famers. This is not an inexpensive undertaking, but I'm hoping to slowly continue this in 2023.
Nicole Cahill: Get more involved in the hobby. I recently jumped back into collecting and would love to meet fellow baseball nerds!
Rob Ireland, CardLines Manager: New Years resolutions aren't meant to be attainable are they? In which case mine is to spend more time organizing my PC than adding to it.
Shaiel Ben-Ephraim: I will not go on eBay after having a few drinks. Never. Ever. Again. Oh, who am I kidding?
What do you look forward to collecting in 2023?
Brian: More NBA and more Denver Nuggets. Basically, anything basketball will be on my radar.
Craig: I am primarily a baseball card collector and I still get that childlike excitement of opening any new product for the first time. Topps, Topps Chrome and Stadium Club are favorites since those were releases I collected as a kid and young adult. I also plan to continue to buy Minnesota Twins autos as well as rookies and key cards from the 1970s-1990s that I couldn't afford as a kid.
Jesse: I'm currently building out a set of 1986-87 Fleer Basketball in PSA 7. I'll be snagging eBay auctions next year until it's complete.
Jonah: I'm a big fan of college football, so I actually enjoy the Prizm Draft Picks football release every year. I'm especially excited about collecting any Anthony Richardson cards.
Mike D: Despite my focus on vintage, 2022 was the year I started buying new products again. I look forward to breaking a few more products in 2023, in particular some vintage-themed 2023 products.
Nicole: Someone other than Zack Greinke! I gotta branch out.
Rob: At odds with my answer above – I look forward to ripping low-priced hobby box products. 2022 Stadium Club around $100/box is a great rip. Many previous years' Topps Jumbo boxes are sub-$100, Topps Chrome Update hobby sub-$100. What fun rips for the money. This is the type of stuff that inspired us to build the CardLines Crate so we could share a variety of high-value releases with our readers.
Shai: The current project I am obsessed with is getting the card for every baseball MVP in recent history. Everyone collects rookies. But what about players in their absolute prime? I hope to complete a full set of 1970-2022 of all MVPs in the year they won their award. And I'm learning a lot doing this. Did you know that Dale Murphy was a 2-time MVP?
What was your best pull during 2022?
Brian: I actually didn't break personally at all in 2022. But my favorite acquisition is my Bones Hyland Prizm RC– my favorite rookie on a great-looking card.
Craig: I pulled a 2022 Topps Bobby Witt Jr. Gold rookie /2022 out of a retail box. The card only comps for $80 or so but it also looks like it could grade well, so I may submit it to PSA. Not a huge pull by any means, but I was pretty happy to have the bragging rights with my son, who is usually the lucky one.
Jesse: I didn't rip much this year besides retail blasters but my best pulls were from our first-ever CardLines break. We had a lot of fun and I really enjoyed pulling cards for others.
Jonah: I actually don't open packs very often. Instead, I prefer to just buy singles that I know I want. However, I did an impulse buy a Prestige football blaster box at Target and pulled a sweet-looking Justin Herbert Heroes insert.
Mike D: I only opened a few products in 2023, mostly low-to-mid-range vintage-themed products. The best pull was probably the 2022 Topps Archives Postcards Autographs Rafael Devers. The card is currently at PSA and a grade should pop any day now. As a Red Sox fan, I'm excited about this one!
Nicole: I don't rip a ton, but I recently pulled a Bobby Witt Jr. nucleus refractor from 2022 Topps Cosmic Chrome! I also opened 2022 Topps Heritage to find a Wander Franco box topper earlier this year.
Rob: I pulled a Wander Franco SP out of a Topps series 1 hanger. It was the first 2022 Topps Series 1 product that I opened. As a bonus, PSA graded it a 10.
Shai: Definitely, when I pulled that triple Lebron logoman. Fine. So, I didn't hit that. But as a Mets fan, I was delighted to pull a Pete Alonso auto cosmic refractor. That's my boy.
Do you have any predictions for card collecting in 2023?
Brian: I think in 2023 we'll see a continuation of a lot of the trends that have come to dominate the hobby over the past few years. Live breaks will continue to be the main way people buy top-shelf product. Digital cards and collectibles will continue to strengthen their foothold. And with more new products coming out than ever before, the classic products will be even more valuable due to their name recognition and trust.
Craig: Graded ultra-modern cards will continue to face downward pressure as the grading backlog is eased and more collectors submit cards to be graded as they take advantage of lower fees.
Jesse: Panini will continue washing out all mid-tier value by flooding the market with unnecessary products, including the dreaded "Draft Picks" spinoffs. I'm nervous to buy many basketball/football products next year to hold for long-term value. I'm looking to invest in 2018 and older.
Mike D: The hobby is always changing, but at its core, it stays the same – it's an amazing way to extend your sports fanhood, interact with other collectors, and build a great collection. And unlike many hobbies, there's even the potential for profit. I expect we'll see the softening of ultra-modern that started in 2022 as the Covid card collecting bubble deflating. Lower price vintage may also see some softening, but not completely back to 2019 and prior levels. I think high-end vintage continues to be strong sellers without much (or any) reduction in price.
Nicole: Adley Rutschman will be the hottest rookie in 2023.
Rob: I think we see a return to some level of normalcy. We'll learn more about Fanatics' plans. Some of them will excite us as collectors and calm the nerves of existing dealers and other major players. Prices for quality products and singles will continue on a path to a more reasonable level but they will find a floor and plateau.
Shai: I hate to be a buzzkill, but 2023 is unlikely to be a good year for the hobby. Inflation has already hit our pockets, and I don't know about you, but I am definitely buying less. Unfortunately, there is a good chance that it will turn into a recession next year, and one of the first things that hit is people's discretionary spending. So, bids on your eBay offerings are likely to slow down. Yes, even more.
After some Panini-related scandals, there is also an increasing lack of trust in the hobby. Are we really as likely to buy expensive boxes, knowing that the best ones will probably be preferred breakers? And in general, there is a sense that Panini is phoning it in, waiting for its license to expire in 2026.
So, 2023 is likely to be a challenging year for the hobby. Hope I am wrong.
What advice do you have for collectors in 2023?
Brian: If you plan on buying, selling or trading, make sure you trust who you're doing business with. With the flush of interest in the sports cards hobby over the past few years, we've seen a few more sketchy characters than before.
There are still plenty of lesser-known breakers, up-and-coming graders, and new tech products that are very trustworthy. But the new year is a good chance to remind people to do their due diligence of establishing trust before doing business with anyone.
Craig: Have fun with collecting. It is not always easy to make money collecting so if you are having fun any profit you make should be looked at as a bonus.
Jesse: If you're buying new releases, buy them to have fun. Buy them to open with your kids, to share with new collectors, or to take an occasional shot at a big rookie. But if you're looking to withstand the negative effect of overprinting, I'd only buy numbered cards and autographed cards… bonus points if they're graded. Everything else will be tested over the next decade and probably watered down so much that it won't hold as much value.
Jonah: Stay patient! Good things happen to those who wait.

Mike D: My advice going into 2023 is the same I usually give. Collect what makes you happy. Stay within your collecting budget. Make positive contributions to the collecting community. Don't let FOMO ruin your fun. And focus on the joy, not just the profit (a little profit is good too, of course).
Nicole: At the end of the day, collecting is supposed to be fun and enjoyable so chase the players/products you love regardless of whether they're popular or not.
Rob: Year-end provides a good opportunity to review your goals whether you're a collector, investor, flipper, or however you classify yourself. Even (sometimes especially) in a down market there are opportunities to advance your goals. Be ready for the market to turn better, but find ways to do what you do well in the current market. A flatter market is more predictable and there are advantages to that.
Shai: I am a short-term pessimist but a long-term optimist. The economy won't be bad forever. It may not enter a recession at all. Panini may be involved in all sorts of problematic deals, but they are losing their license. And if there is one thing we have learned about the sports card market: it's resilient. Prices and tastes may change, but people LOVE cardboard with athlete pictures plastered on them. Go figure.
So, if 2023 is going to be a bad year, prepare for the good years. Buy up stuff that you believe will have lasting value when it's cheaper. You will wish you had when prices rebound. And they will for the good stuff.