Why Fanatics New Deal With PTPA Could Be A Game Changer For Tennis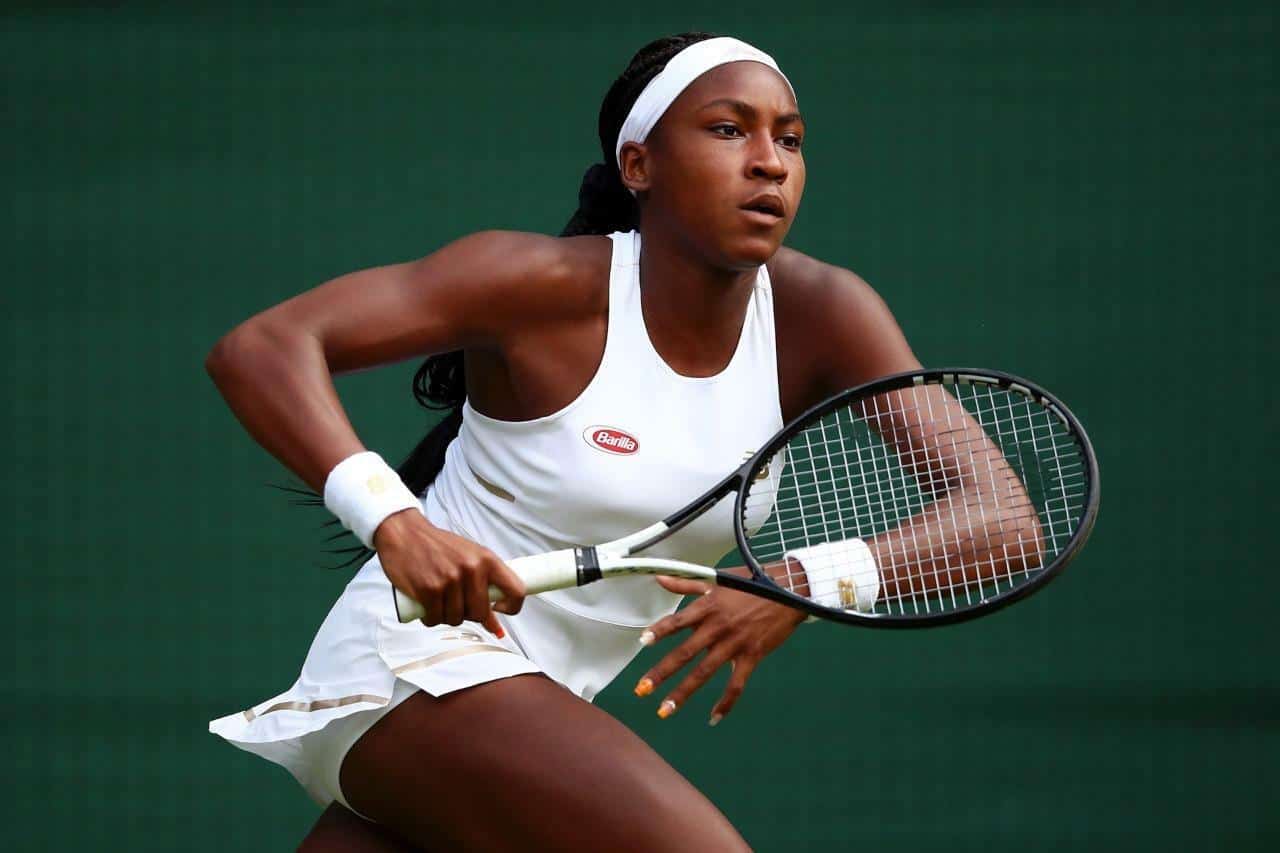 Tennis cards have been around for decades. And tennis is a multi-billion dollar industry with fans all over the world. And there are certainly tennis cards worth a good deal of money. But somehow, they have never reached wide popularity.
Fanatics aims to change that with an announcement that they plan to enter into the tennis market. The company has a high success rate in its ventures. Will they succeed? We will look at all the factors and see what the chances are as Fanatics enter the tennis cards space.
How news broke of Fanatics entering the tennis sports card space
On March 23, 2023, Fanatics and Winners Alliance, the for-profit affiliate of the Professional Tennis Players Association (PTPA), announced a new partnership.
The deal will allow Fanatics exclusive rights to trading cards featuring the athletes and symbols of professional tennis. They will produce the cards through Topps, the veteran card producer, which Fanatics purchased and has been operating since 2022.
The agreement will apply to both men's and women's games. At first, Topps plans to launch one high-profile annual product featuring the world's premier tennis players. However, knowing the company, there will soon be a few lines of tennis cards coming from the Topps home.
In addition, the deal is massively long-term. The card producer has committed to at least one annual series of player trading cards each over the next twenty years.
We should note that tennis is an individual game. Therefore, the players maintain the rights to their own image and likeness. The Winners Alliance, and through them, the PTPA, cannot provide those personal rights.
So, this agreement will only allow Fanatics to feature players who opt into the group licensing agreement. That means that players will be able to opt-out or possibly negotiate their own deals. So, you can expect some possible holdouts or big deals with individual superstars.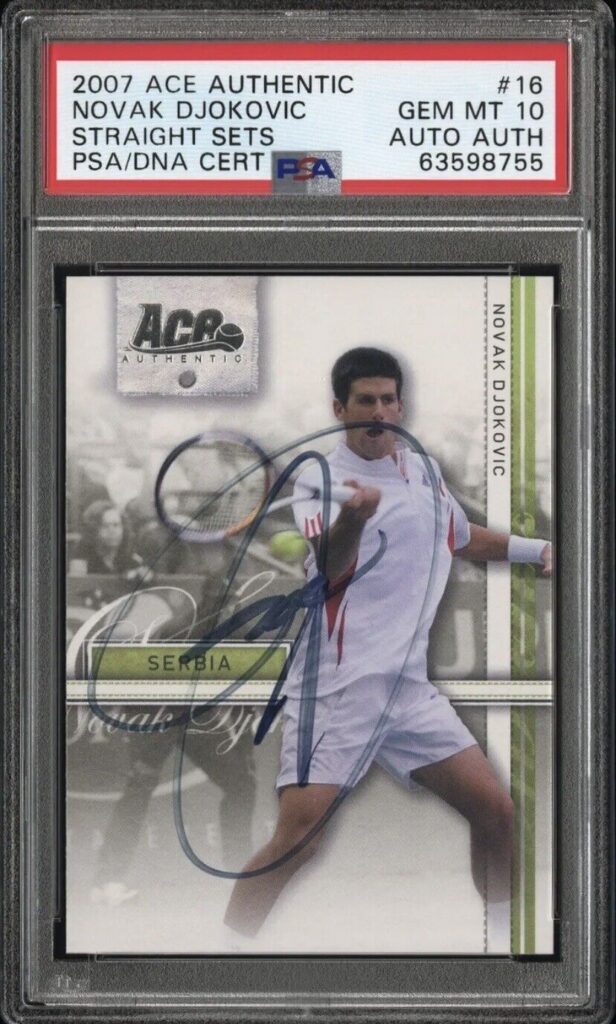 What the new tennis cards mean for Topps
On its own, this deal doesn't mean all that much. In the short term, at least. Tennis cards are not a particularly big market. But it is another indication (not that we needed one) that Topps is planning to monopolize the sports trading card world. Completely. There just aren't that many sports with a massive global reach.
Kelvin Smith, the Vice President of Global Licensing and Partner Development at Fanatics Collectibles, said, "The PTPA and Winners Alliance are true leaders in the sport of tennis, and we're incredibly excited for Topps to be their exclusive trading card partner. With Fanatics Collectibles' focus on reaching new audiences and enhancing the collector experience, we're thrilled to bring the trading card hobby to tennis fans worldwide for the first time."
What the Fanatics deal means for tennis
Tennis provides a very good living for its biggest stars. The average player makes $113,000 a year. However, that includes those ranked in the lowest spots of the ATP (Association of Tennis Professionals) and the Women's Tennis Association (WTA). But the players you see at the Grand Slam make more. A lot more.
It's $100,000 for participants in the US Open, even if they get knocked out in the first round. Meanwhile, the most prominent stars make ridiculous amounts of money. An international superstar like Novak Djokovic can make over 160 million dollars just in prize money.
But there is still a sense that the sport has not been as commodified as basketball or football, especially in terms of merchandise. Sure, tennis players don't wear jerseys, but you can still sell products. And no one is better than Fanatics at milking every last cent; sorry, I mean commoditizing a sport.
Therefore, the players sense an opportunity here. To make a few more bucks. But more importantly, to increase the exposure of the sport. Ons Jabeur, ranked No. 2 in the world among women's players in 2022, said, "what an amazing opportunity for players to be part of an annualized tennis trading card program featuring dozens of women's and men's players. The group licensing model is key to including athletes in wide-ranging licensed products like this. This deal and future deals will increase the financial upside for players and help grow the game for generations to come."
What is the long-term outlook on tennis cards?
In the long term, the deal could mean a lot. Tennis is one of the most popular sports in the world. Believe it or not, it has the highest number of television viewers in the world, aside from soccer, cricket, and field hockey.
And it also tends to produce worldwide celebrities and has done so for generations. Sure, we all think of Serena Williams and Roger Federer. But Pete Sampras, Bjorn Borg, and John McEnroe were global male superstars. Meanwhile, Steffi Graff, Martina Navratilova, and Billie Jean King are some of the best-known female athletes of all time.
The popularity of female tennis is an important point here. Most sports have thriving female leagues. But generally, they receive less money and attention than their male counterparts. It is very unfair and unfortunate, but true nonetheless.
However, tennis offers an unparalleled opportunity for female athletes to become global household names. And the sport is also massively popular among women for that reason. Therefore, Fanatics can reach a whole new massive global market not usually associated with trading cards.
Why have tennis sports cards never really taken off?
As we have seen, tennis is one of the biggest global sports. Last year, 25.5 million people watched the Wimbledon finals. The potential is massive. So, why haven't tennis cards indeed taken off?
A big part of the problem is geographic. While tennis is massive globally, it isn't all that popular in the United States. And collecting cards is a truly American thing. One that people in Europe and most of the world have still not accepted as a reasonable hobby for adults. And maybe they have a point. But I digress.
If anything, the sport is regressing in the United States. It's hard to catch games on national TV. Wimbledon and the US Open are usually on ESPN these days, and many younger people are not exposed to them as they were when matches appeared on network TV.
Perhaps more important, the US used to dominate global tennis. Serena is on her way out of the sport, and no one has really replaced her. Coco Gauf is pretty good but unlikely to be able to fill the shoes of the Williams sisters. Meanwhile, we haven't had a genuine male American superstar since Pete Sampras retired. Sorry, Andy Roddick and Taylor Fritz. And until we have stars like that, it will be hard to get US sports fans heavily invested in the sport.
So one of the main challenges facing Topps and Fanatics is to branch out into Europe, the heart of tennis country, and make inroads there. They will also hope some American players break into superstardom over the next two decades.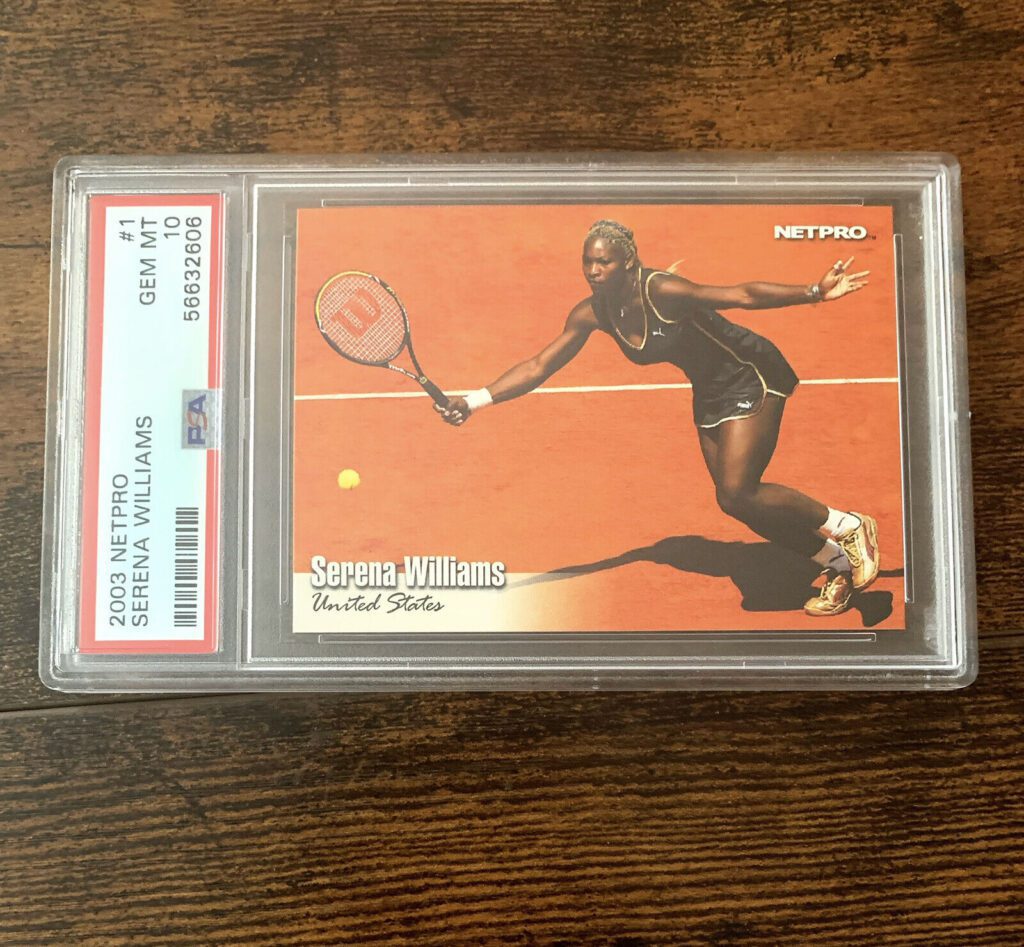 Will Fanatics succeed in making tennis cards a thing?
I have a strong feeling this play is going to work. It may take a while, but Fanatics will be well poised to strike once the right rookie comes through. Tennis has a very reliable record of producing global superstars. And Topps tennis products will increase in popularity when the next big name comes around.
We have already seen cards enter the East Asian market successfully, and they are making solid inroads in Australia (another strong tennis country). With the proper marketing and some luck, they will also open a market in Europe. And if they are really lucky, the next big American star will make tennis cards explode in the US.
The closest parallel is probably F-1 racing cards. That is another globally popular sport that isn't particularly big in the US. But, as we know, the F-1 cards became very popular when the proper marketing and the good racers collided.
As a result, Lewis Hamilton and Max Verstappen cards are worth a small fortune now. And the smaller pop numbers of F-1 products have helped nurture a sense of exclusivity.
Tennis is bigger than F-1, by any measure. The overall viewership is about twice as large. And while F-1 racing has produced a limited number of massive global stars, tennis has a far more substantial track record in that regard. It is also more familiar to Americans. After all, it's not something the US is particularly good at. All the best racers are European or South American. There is no F-1 Serena Williams.
The final word on Fanatics offering tennis cards
The tennis card world is not particularly big, although there are already some very valuable cards. But Fanatics is making a wise, though somewhat risky, investment.
Tennis has a proven track record of producing glamorous worldwide superstars. Sometimes they are even American. Topps hopes to ride the right tennis player to broader acceptance of their cards.
The model of success in F-1 cards proves that there is strong potential there. Either way, Topps has twenty long years to figure it out. I guess that by then, the tennis card space will be utterly unrecognizable.