The Very Best Sports Card Releases In April 2023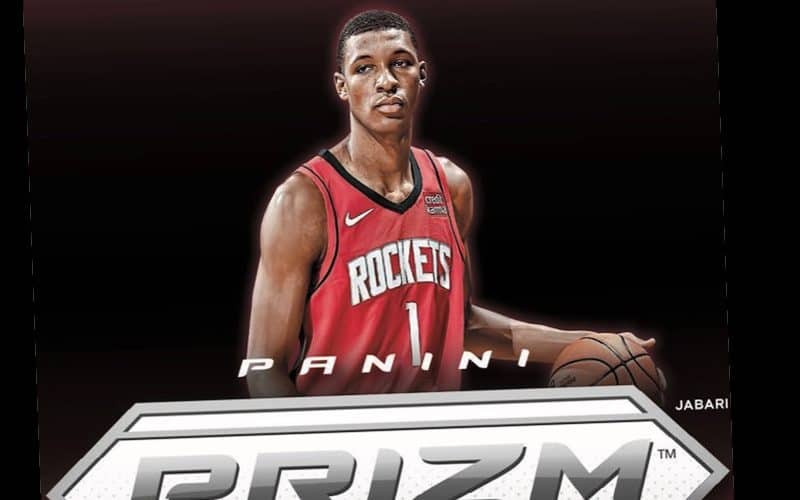 April is loaded with a lot of big releases – at least, that's what the schedule says as of the time of writing this. A few of these products were bumped back from a March scheduled release, and a few are sure to be pushed back to May.
As always, here are the CardLines pick for cards to watch in April 2023. And, also as always, a feature on this list doesn't mean it's a must-buy. We're sharing honest thoughts on all products.
Here is the Cardlines picks for releases to watch in April. But please note: the release schedules are very fluid and move frequently. These dates are not guaranteed (and with so many releases tentatively scheduled for April, it's a safe bet many of these will not release this month).
Noteworthy Sports Card Releases for April:
2022-23 Panini Contenders Basketball (04/05)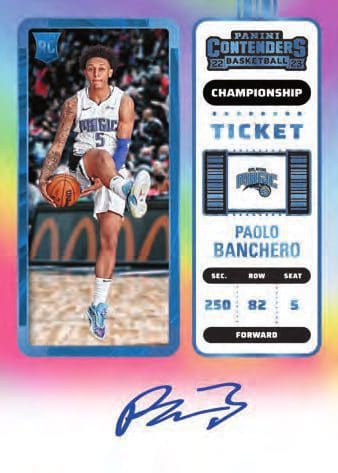 Contenders Basketball is almost exactly like the football product, which we recently reviewed. It's a product that's driven in value by autographs, especially since there aren't base rookie cards. The glaring difference? NBA Contenders only has 2 autographs per box compared to 5 in the NFL version.
The product is pre-ordering for $500 and holds 4 packs of 8 cards each, with 2 autographs and 10 inserts, parallels or variations per box. This year debuts new "Hobby-exclusive Season Tickets" which include Premium Versions. 
Shop for 2022-23 Panini Contenders Basketball boxes on eBay
2022 Panini Limited Football (04/05)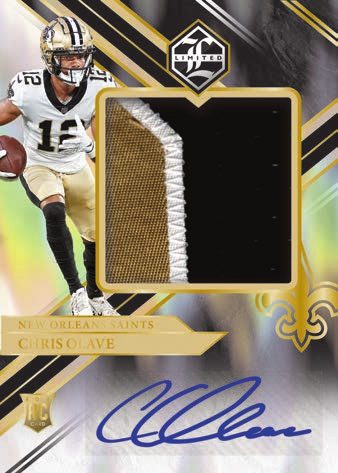 Limited is pre-ordering for $350 a box, and this year's product has 3 packs of 5 cards per pack while guaranteeing 1 RPA and 1 other autograph, 1 memorabilia card, 1 base parallel, and 1 2004 Limited Tribute with a throwback to the OG Limited set (nothing like an 18th-year commemoration).
According to Panini's notes, this is a hobby favorite. According to every collector I asked, "It's meh." With Limited, it's a high-ceiling, low-floor product that can pay off if you get a really big card, but it's not a "must-rip" kind of product you need to add to your calendar, especially with the 2022 rookie class.
Shop for 2022 Panini Limited Football boxes on eBay
 
2022-23 Upper Deck Series 2 Hockey  (04/05)
Upper Deck's hockey cards keep rolling with the Series 2 release dropping on April 5th. The Series 1 box was loaded with talent this year, so we're hoping this can follow up nicely.
Per Upper Deck, "Series 2 hosts the next 250 cards of the 2022-23 Upper Deck Base Set – 200 new veterans and 50 new Young Guns®, the most anticipated rookie cards of the year! Look for six of these cherished cards in every box, on average."
Each box also includes 5 Calder candidates, 4 UD canvas cards, 2 UD portrait rookie cards, 1 base set clear-cut parallel, and more. 
Shop for 2022-23 Upper Deck Hockey Series 2 boxes on eBay
2021/22 Panini Eminence Basketball (04/07)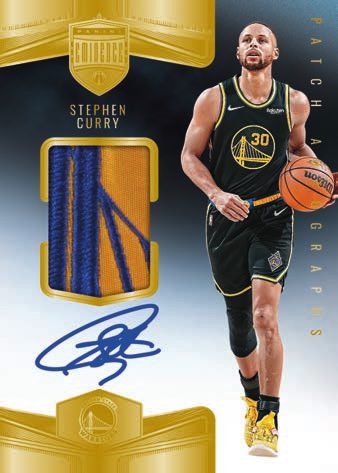 Eminence is a fun product because it asks you to pick between opening a box of cards or sending your firstborn to college.
Joking aside (but you're welcome to use that as a selling point, Panini!), Emininese is the heavyweight of all high-dollar cards. Each case (or box) has 1 pack of 10 cards, including 9 autographs and 1 other card. It seems incredibly unlikely that both Eminence and Flawless launch in April, so expect a delay here.
The selling points for this year's Eminence don't really tell us much about the product other than it's a chance to pull autographs of legends or first-time signers. But one interesting point is, "Pull autographed card paired with bars of real silver, gold or platinum!" So apparently you can pull gold bars out of this? Look out, Minecraft.
We don't have a release price, but you can expect it to be around $25,000. And no, I'm not actually joking. 
Shop for 2021-22 Panini Eminence Basketball hobby boxes on eBay
2022 Panini Clearly Donruss Football (04/12)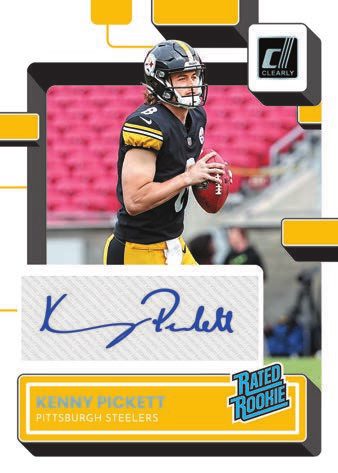 Donruss Clearly is one of the annoying reminders of the explosion of sports cards during the 2020 collectors boom.
Many of us keep hoping it goes away, and yet it keeps popping up, year after year, determined to water down the value of Donruss and Donruss Optic even more than the internal overprinting problems with those sets.
These cards are the exact same as Donruss, but they're acetate. So, yes, they're clear. Clearly Donruss. Very clever. For $175 you get a 20-card box that guarantees 1 auto, 1 insert, 2 parallels 8 rated rookie and 8 base cards.
Please note, many collectors have voiced their concern that these acetate cards do not grade well, so bear that in mind. 
Shop for 2022 Panini Clearly Donruss Football boxes on eBay
2022 Panini Playbook Football (04/12)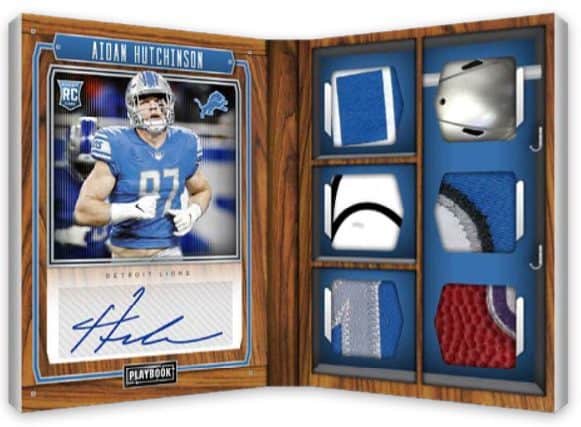 Looking for gigantic booklet cards that are hard to store, show off, ship or sell? Playbook might be the product for you.
If that pitch wasn't enough to make you already pre-order, there's more. Playbook is a 4-card box that is currently being priced at $335. Collectors should expect 2 autographs, 2 memorabilia, and 1 autograph or memorabilia booklet card per box.
But… like… isn't that 5 cards? Sure seems like it, looking at Panini's selling points, but I think this means the autograph or booklet is either one of the 2 autos or one of the 2 memorabilia cards.
Either way here's plus: quite often this product has a nice veteran focus, and on a year that has a weak rookie class, that's actually a good thing. 
Shop for Panini Playbook Football hobby boxes on eBay
2022-23 Panini Donruss Soccer (04/12)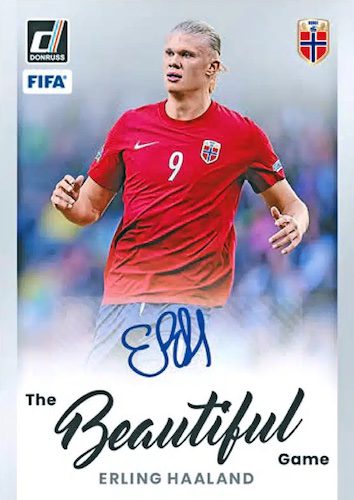 Donruss Soccer has become a surprising home run. Or, maybe, a surprising "goooaaaaal." While we don't have a release price yet, you can expect this product to be pretty fairly priced (shading toward "inexpensive").
It also has the fun, bright selection of parallels that makes Donruss popular for its NFL and NBA offerings, including Net Marvels, Craftsmen, Zero Gravity, 1992 Donruss Tribute, Pitch Kings, Rookie Kings, The Rookies and Elite Series.
The 200-card set has 25 Rated Rookies this year, and each box has 1 autograph, 1 memorabilia, 60 parallels, 48 inserts or inserts parallels. This is a big box, too, with 12 packs of 30 cards.
2021-22 Panini Flawless Basketball (04/21)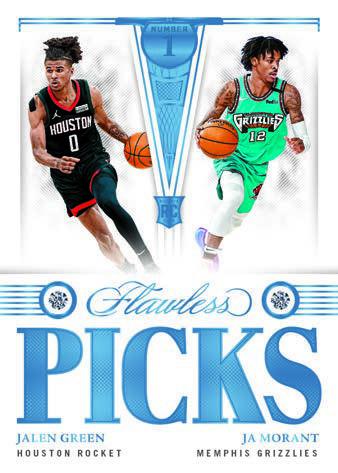 Choosing a briefcase over a box as the delivery vessel, Flawless sets the bar for high-end products. The boxes never retail for less than $10,000, so even though we don't have an exact figure yet, we can estimate about $12,500. Note that this is 2021/22 basketball, so switch gears and think of Cade Cunningham, Mobley, Giddey, and that rookie class. 
Each box has 9 autograph or memorabilia cards and a diamond card. Plus, of course, the briefcase. If you're looking to take a huge swing, Flawless might be for you (but I could never recommend opening one of these!).
Shop for 2021-22 Panini Flawless Basketball boxes on eBay
2022-23 Panini Prizm Basketball (04/23)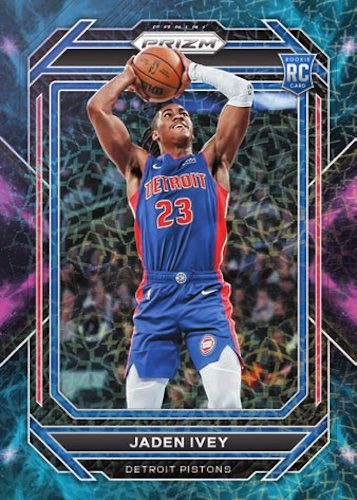 Prizm has gotten in the annoying habit of dropping after the regular season ends (or after the Super Bowl, even, as NFL Prizm just demonstrated), which takes a bit of fun out of speculating rookie collecting for the most popular product in the hobby.
Still, since Prizm is such a heavyweight, this is not a product release to miss: it's the best brand from the most popular sport in collecting. 
2022-23 Prizm stays pretty true to form, with 12 packs of 12 cards per box. Each box boasts 2 autographs, 22 Prizms, 10 inserts. The only big changes we're seeing is the introduction of 2 new sets: Signatures and Champion Signatures.
That said, most collectors would rather pull a rookie auto from Prizm, so let's hope this doesn't take too much away from that! We don't have a release price on this yet, but look for it to be somewhere around $2,000.
2022/23 Panini Crown Royale Basketball (04/26)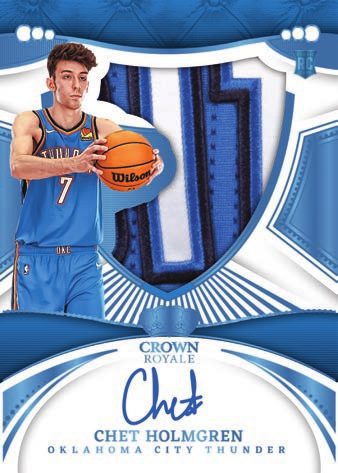 Crown Royale is a decent basketball set that will, if the release schedule holds, be completely overshadowed by Prizm's release. Hobby boxes are pre-ordering for $475 and constrain only 1 autograph, 1 memorabilia card, and 2 inserts or parallels.
While the cards are nice, this is an exceptional risk at the price, so if you're looking at Crown Royal, I'd suggest taking whatever you would have paid for a hobby box and buying a few nice Prizm parallels of your favorite rookie instead.
The big draw of royale is the Kaboom card, which we've featured in several articles. 
Shop for Panini Crown Royale Basketball boxes on eBay
2022 Panini One Football (04/26)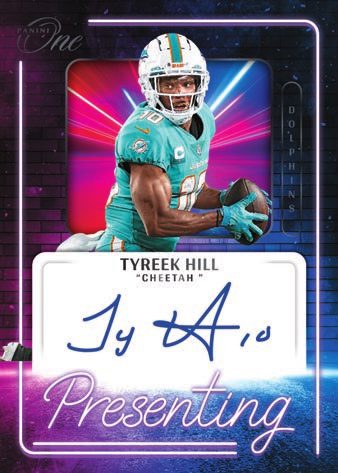 Panini One is named very on-the-nose. Each box contains exactly one card, which you can pre-order for $365. The cards are autographs, but not necessarily by a rookie. There are SSPs, which feel very necessary in boxes that contain, and there's an insert set, of autographs too.
Without any huge rookies, the price tag feels like an exceptional roll of the dice—one you should think long and hard about before taking. While I've never been a fan of this product because of the risk involved, but it's certainly unique so I'll include it here nonetheless. 
Shop for 2022 Panini One Football boxes on eBay
2023 Panini Prizm UFC (04/28)
Prizm is the biggest UFC release every year, and the hobby seems to be growing in popularity within UFC, so here's a chance to get in early. Each box constraints. 2 autographs, 22 parallels and 12 inserts, and much like every other Prizm release, UFC follows the 12-packs of 12 cards structure.
The 2023 set debuts "Throwback Signatures that feature the top UFC fighters of yesterday and today on the iconic 2012 Prizm design," and you can pull the Color Blast SSPs in this product, too. 
What are you looking forward to ripping or holding?
There are some big releases dropping in April and we've got our eye on several. Let us know what you're most excited about on Twitter @card_lines, and subscribe to our free newsletter right here. Twice a week, we're bringing exclusive hobby news, offers and tips straight to your inbox.