When Can You Watch King Of Collectibles Netflix Series?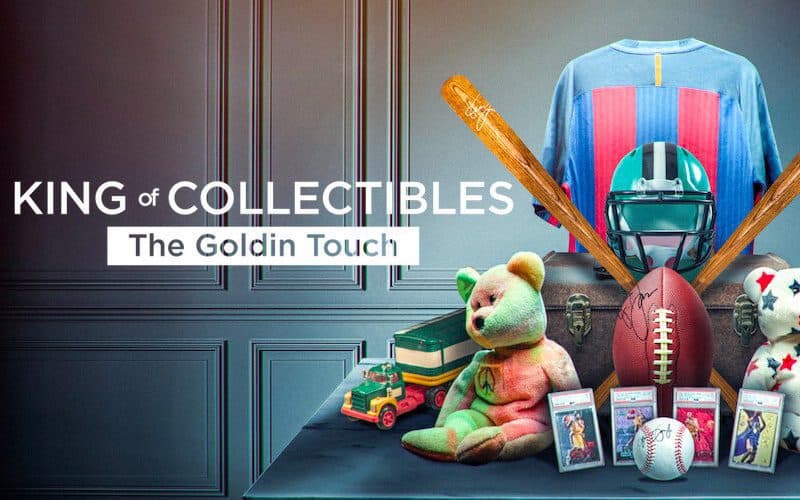 Since its inception in 2012, Goldin Auctions has become the leading online marketplace for trading cards, sports memorabilia, and other collectibles. Goldin has sold more than $1 billion in memorabilia as the official auction partner of several major firms.
History
The trading card market experienced a surge in popularity during the COVID-19 pandemic. With people staying at home more and looking for new hobbies to pass the time, many turned to collecting trading cards.
As more people began collecting cards during the pandemic, the demand for certain cards increased dramatically, resulting in higher prices. These higher prices renewed interest in collectibles, and everyone was suddenly interested in collecting trading cards again.
The market for trading cards and other sports memorabilia, which boomed during the pandemic, is now getting the reality-TV treatment.
First announced by Bloomberg in November 2021, the show is the brainchild of Brent Montgomery, Pawn Stars' former producer, and Connor Schell. Montgomery had this to say on why they decided to base the show on Goldin Auction's founder.
"Goldin is the kind of outsized personality designed for reality TV. He has an encyclopedic knowledge of sports and memorabilia, and already goes live on Instagram several days a week to open new packs of cards."

Brent Montgomery
Ideally, the series would profile Ken Goldin and Goldin Auction, which has seen demand explode after the pandemic. Viewers would see auctions of rare items, meet collectors, watch how Goldin conducts their business behind the scenes, and hear expert testimony. It showcases collector's most coveted items, such as:
"a high-grade Mickey Mantle rookie card, a game-used Jackie Robinson bat, game-worn jerseys from Kobe Bryant and Michael Jordan, and even Prince's actual outfit from Purple Rain."

Brent Montgomery
"I'm excited! A lot of people don't get the difference between baseball cards and art and how one card can be worth that much money. We want to tell stories that explain it and broaden out interests that are thought of as subcultures."

Brent Montgomery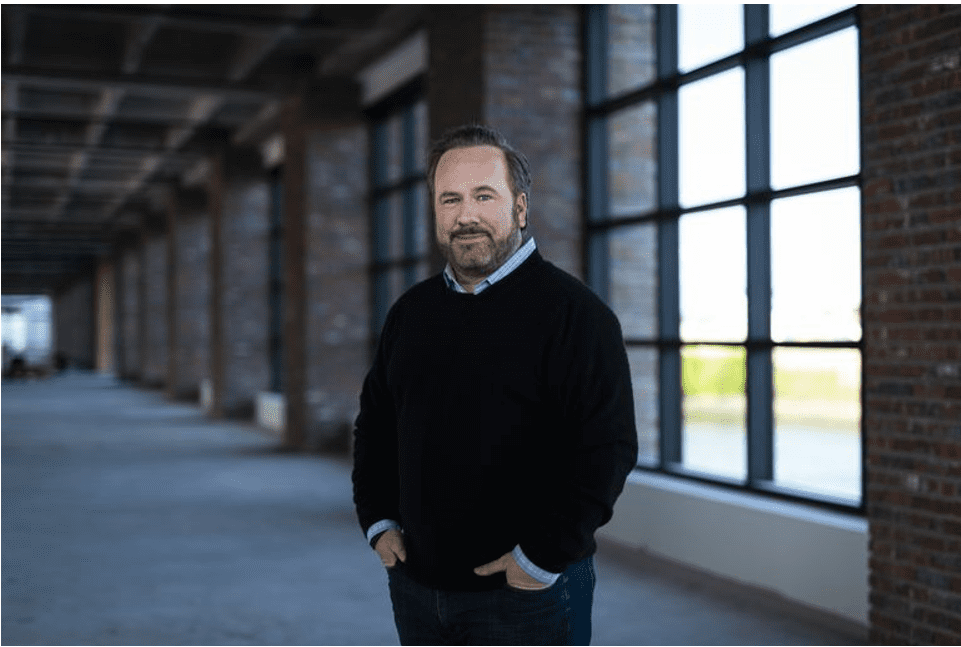 Montgomery and Connor met with several streaming services and TV networks, including CNBC, ESPN, and the History Channel. However, Montgomery ultimately decided to go a different route and sold the show to Netflix Inc., one of the streaming services biddings for the rights.
King Of Collectibles – What we know
In the works for two years, collectors and fans got their first look at Ken Goldin's series when Netflix dropped the first trailer on April 1st. In the exclusive first look at the series, Goldin is shown working with top athletes, including Joe Montana, Peyton Manning (doubles as the show's executive producer), and Mike Tyson.
Viewers get an inside look into the working of the Goldin Auctions house featuring incredible collectibles. These include Jim Morrison's ID, a game-worn Jackie Robinson jersey, a signed Michael Jordan uniform, the first Apple computer, and other high-end items. This program would give viewers a behind-the-scenes view of how Ken Goldin acquires pieces that go into auction, how Goldin evaluates stuff, and the entire process behind the collectible auction game.
Ken Goldin, who said he is contractually prohibited from discussing the show's specifics, shed some light on what to expect from the show. According to his interview with Philadelphia Business Journal, the show will be about the business; the people the company deals with, including some famous collectors; and the items the company sells.
Expectedly a show titled "The Goldin Touch" would also shed some light on the man responsible for it all. According to Ken Goldin,
"To some degree it will also be about me personally and some of my family members who are involved in the business with me or collect with me."
While Goldin was tightlipped about what the show would cover, he quickly assured us of his ability to play his part incredibly well.
"I am not a shy person," he said. "I was on TV shopping channels like QVC since 1989 and I've made hundreds of TV appearances. I'll be very comfortable doing it, and I hope that the show is something that not only provides entertainment for everybody watching it, but is a great business vehicle for us."
Not another Pawn Star II reality TV series
When the Goldin Netflix series was announced and before we got our first look at the series, there were worries about Montgomery simply creating a second edition of Pawn Stars or another series in the vein of Pawn Stars.
While Pawn Stars is one of the most popular reality TV shows of all time, with millions of viewers per episode during its run, dozens of shows have been made in the same vein. The proliferation of these spin-offs has led to audience fatigue. Fans have become fatigued by too many iterations using the same format.
However, a 2021 comment put this worry to rest even before our first glimpse at the trailer. An account named Goldin Auction on the baseball collector's website Net54Baseball wrote.
"This has NOTHING to do with Pawn Stars. Did everyone here like "Last Dance"? Well, that is our producer. Just happens that the creator of Pawn Stars is our production company.

The show will be about the high-value cards in the hobby, Undiscovered treasures, rare finds, athlete collections, and the lottery ticket aspect of someone pulling a $4 million card from a $6 pack. ( like lot 3 in Goldin Elite), visits to hobby shops, etc., and everything that goes into a business that grew from $800k in 2012 to $27 million in 2019 and is on a pace to exceed $400 million this year. If you love cards, you will love it. Very positive for the hobby."
While Pawn Stars is undoubtedly one of the most popular reality TV shows, it's a nice feeling to know that the Goldin Netflix series is taking a different approach to showcasing the inner working of the world's biggest collectible auction house.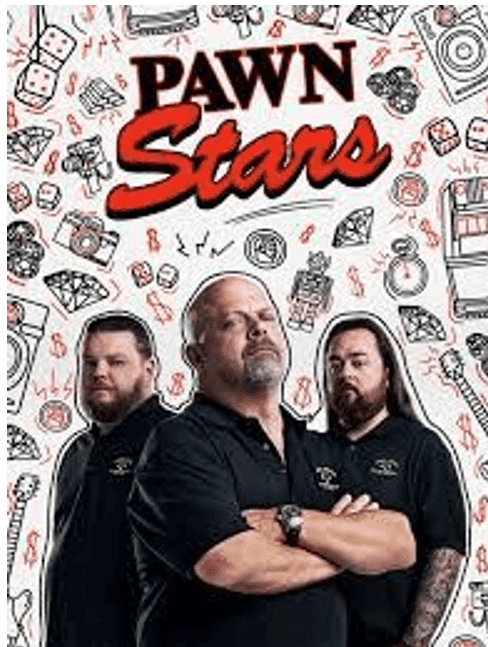 The King Of Collectibles release date
The first season of the King Of Collectibles series – King Of Collectibles: The Goldin Touch will premiere on Friday, April 28th. While there's been no official announcement as regards how long each episode would be, the expected episode duration would likely be around 45-60 minutes per episode.
We expect it to be longer than the length of each Pawn Stars episode which running time was 20 minutes until 2018 and 40 minutes from 2019.
Given the popularity of the collectible market globally and the potential for a large audience, Netflix would ensure each episode is long enough to keep viewers engaged. Ultimately, the duration of each episode varies depending on the needs of the story the episode covers.
However, we do know that season 1 of the King of Collectibles series would contain six episodes. According to The Hollywood Reporter,
"The Goldin Touch, a six-episode, half-hour series would offer a first look into the hobby that has turned into a multibillion-dollar business…."
Once the Netflix series is released on Friday, April 28th, viewers can watch it on the platform. The show will be available to stream on the Netflix website and through the Netflix app on various devices such as smartphones, tablets, smart TVs, and gaming consoles. The show would be translated into 42 languages and available in over 190 countries.
Impact of the series on the hobby
Opinions have differed on how the King Of Collectibles series would impact the hobby. However, we can all agree that a Netflix show about the collectible industry has the potential to impact the industry positively and significantly.
According to Statista, Netflix had over 230 million paid subscribers in the last quarter of 2022. This impressive number is projected to increase to around 251 million by the end of 2023.
Additionally, 82% of online streaming subscribers prefer Netflix to other streaming platforms. The Goldin's Netflix series would introduce a broader audience to the Goldin Auctions and, by extension, the world of collectibles. This would include both seasoned collectors, as well as non-collectors.
It will eventually lead to more interest and increased demand for these collectibles. Ken Goldin shares the same sentiment in his interview with Philadelphia Business Journal.
"Netflix is really going to be a tremendous outreach for the company. Over 700 million people can watch it. The show is going to be translated into 42 languages. I think what I've done in my whole life is really cool. I deal with fascinating people. I deal with people who make incredible finds and incredible discoveries. The show is going to give people a view of that entire world. How that opens up additional business for us and how that opens up avenues in other countries for us remains to be seen."
Main characters and their backgrounds
There'll be diverse personalities, each bringing their unique value to the King of Collectible series. Let's look at the three whose contributions made the series possible.
Peyton Manning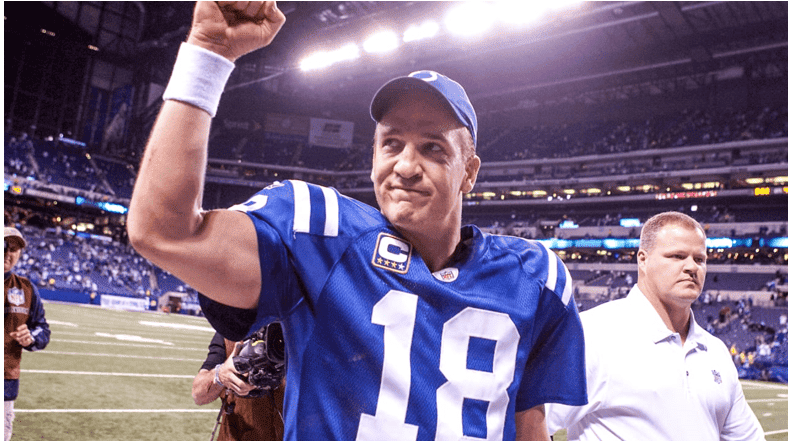 The King of Collectibles Netflix show is being created through Peyton Manning's Omaha Productions. Widely regarded among the greatest quarterbacks in NFL history, Peyton Manning has become a famous television personality.
Omaha Productions is an entertainment company launched by Peyton Manning following his retirement from the NFL. According to their LinkedIn profile,
Omaha focuses on developing content that champions hard work, encourages the pursuit of passion, and celebrates community.
Omaha Production isn't new to producing content for the sports industry. There's a long line of award-winning shows under their belts, such as Monday Night Football with Peyton and Eli, NFL Honors, and ESPN+'s PLACES franchise.
Manning also appears in the just-released trailer, and collectors familiar with his engaging personality and quick wits would be glad to watch him again.
Brent Montgomery
Brent Montgomery is a successful television producer and entrepreneur who has made a name for himself in the entertainment industry. He developed the concept for Pawn Stars.
He is also the founder and CEO of Wheelhouse Group, a media and entertainment company that produces content across various platforms. Montgomery, credited as the genre's founder, birthed the idea for the King of Collectibles Netflix series.
Montgomery sensed an opportunity to create a new show when he first met Ken Goldin.
According to Montgomery,
"My first real business was a baseball card business when I was in the eighth grade and through high school. I was 13 and competing against 40-year-olds at baseball card shows. That's where my hunger to be an entrepreneur stemmed from. didn't realize how comparable it was to the stock market. This time around, though, it's professionalized. It's a real business; there are people making real livings selling sports cards and people want to see that."
He teamed up with Connor Schell, the former ESPN executive, and began pitching an unscripted series showing viewers how the collectible subculture worked.
According to Bloomberg, Montgomery's team met with CNBC, ESPN, and the History Channel, ultimately bringing the show to Netflix Inc.
Ken Goldin and Goldin Auctions
Ken Goldin and his team at Goldin Auctions are the centerpieces of the King of Collectibles: The Goldin Touch series. Ken founded Goldin Auctions in 2012 and grossed $800,000 in its first year.
By 2020 Goldin Auctions glossed over $100 million. Goldin Auction has overseen over $ 1 billion in sales and has shattered several industry records for the most prominent sports collectible auctions. These include;
Highest sale price for a trading card: $3,120,000 – 1909-11 T206 White Border Honus Wagner
Highest sale price for a hockey trading card: $465,000 – 1979/80 O-Pee Chee #18 Wayne Gretzky Rookie Card (this exact card last sold for $94,000 in 2011!)
Highest sale price for a modern basketball trading card: $1,800,000 – 2003-04 UD "Exquisite Collection" #78 LeBron James Signed Rookie Card (#14/23) – "Rookie Patch Parallel" (RPP) – BGS GEM MINT 9.5/BGS 1
Highest sale price for a player contract: $1,007,250 – 1928 Babe Ruth Boston Red Sox Contract
Highest sale price for a post-1980 game-used jersey: $365,073 – 2001 Mike Piazza Post-9/11 Game-Used Jersey
Ken Goldin has been in the sports and collectibles industry his entire life. This has enabled him to forge relationships with legendary sports figures such as Muhammad Ali, Shaquille O'Neal, Hank Aaron, Joe Montana, Barry Bonds, and many others.
The recently released trailer shows Goldin working with several athletes, such as Joe Montana, Peyton Manning, and Mike Tyson. We reviewed Goldin Auction House extensively in this article which makes for an exciting read.
Bottomline on the King of Collectible: The Goldin Touch Series
With over 230 million customers globally, Netflix is the most popular video streaming service. The massive global reach and influence of the Goldin Touch series would positively impact the collectible market as it features cards such as the Lebron Triple Logoman.
It has the potential to bring significant attention and growth to the collectible industry, creating new opportunities for collectors and investors alike. From an entertainment perspective, the series is set to be lots of fun and make for an entertaining watch for fans of the hobby.
Obviously, a lot goes on at a high-end auction house like Goldin Auctions that sells items for millions of dollars. We'll see behind the scenes how Goldin makes these deals possible. I'm excited to see how it goes and will tune in to the show the moment it premiers.
Review of the King of Collectibles
The King of Collectibles series opens with a group of black SUVs pulling up at the Goldin office building in Runnemede, NJ. The employees at Goldin watch the spectacle as big-bodied guards protect someone carrying a hard case as if it was the nuclear football. They go into the office of the company's founder and chairman, Ken Goldin, who opens it and looks: It's the contract the Red Sox signed to sell Babe Ruth to the Yankees in 1920. That sets the pace for the rare and valuable items Goldin and his team chase in this series.
Goldin is preparing for a massive auction of Jackie Robinson memorabilia, coinciding with the 50th anniversary of Robinson breaking the color barrier in Major League Baseball. Ken shows Dave a game-used bat from one of Robinson's All-Star Game appearances, a letter Robinson wrote shortly before his death, and other items. There's also a yearbook from Robinson's junior college, which he signed three times. After this, viewers are thrown into the fast-paced world of Goldin Collectibles.
In almost every episode, Ken or someone from the staff goes across the world to scout an item. In most cases, the person looking to sell lives in a massive house in a wealthy neighborhood with a remarkable collection. We also get to see everyday collectors lucky to hit a gold mine. In the second episode, a youth comes in with his mom, hoping to get life-changing money for his Steph Curry rookie card.
The series explores the unique practice of collecting rare things and all the benefits that comes with it. It also shows the workings of the world's biggest collectible auction house. There are tons of familiar faces that will excite viewers, especially when you see the fantastic things they have in their repository. By blending excitement, education, and emotion, King of Collectibles: The Goldin Touch is a fun watch for anyone interested in collectibles or curious about this unique world. Viewers would see tons of precious collections, from every Apple computer ever created to exclusive sneakers that aren't in production (and never will be again).
Aside from scouting a potential collectible, Ken asks most collectors what led to their desire to collect and their dedication to keep collecting. Being the auctioneer he is, Ken often assures these owners that selling their collection on Goldin is the right move. But will these individuals give in to the temptation of becoming richer? Or will their love and passion for their items surpass all?
Some Reviews of the King of Collectibles series
Joel Keller From Decider
"The Goldin Touch isn't exactly working-class TV, but it's fun to watch just for the sheer audacity of some of the collections that Goldin and his crew auction off."

Chris Jones from Overly Honest Movie Reviews
"By blending excitement, education, and emotion, KING OF COLLECTIBLES: THE GOLDIN TOUCH becomes a fun watch for anyone interested in collectibles or curious about this unique world."

Lily Smith from Hollywood Gossip
"King of Collectibles: The Golden Touch has something new to offer to the audience; they will get to learn about the functioning of an auction house. However, they might lose interest after a few episodes, but it is still worth a try."

Ashvi from ABC Entertainment
"King Of Collectibles: The Goldin Touch doesn't pretend to be anything other than what it is: A semi-scripted, overly-dramatic, testosterone-filled show about wish fulfillment. Because the show is so unapologetically douchey, it's actually quite entertaining."

Julio Luis Munar of Clutch Points
"All in all, these items from The King of Collectibles: The Goldin Touch on Netflix certainly made jaws drop, especially to those who are not familiar with how things go in these different parts of the hobby. Expect Ken and his team to ramp thing ups if ever the streaming service decides to give a season 2 the green light in the future."

Julio Luis Munar of Clutch Points
"Incredible and nostalgic watch for any sports fan or hobbyist, in general. From Beanie Babies to LeBron James cards, this is a unique and groundbreaking show for those that 'collect.' Whether you collect for fun, or seek it as an alternative investment, this show is worth the watch, worth your time, and will not leave you disappointed."

Griffin on Rotten Tomatoes