Arena Club Review: Can Derek Jeter's New Card Grading Company Leave A Mark On Industry?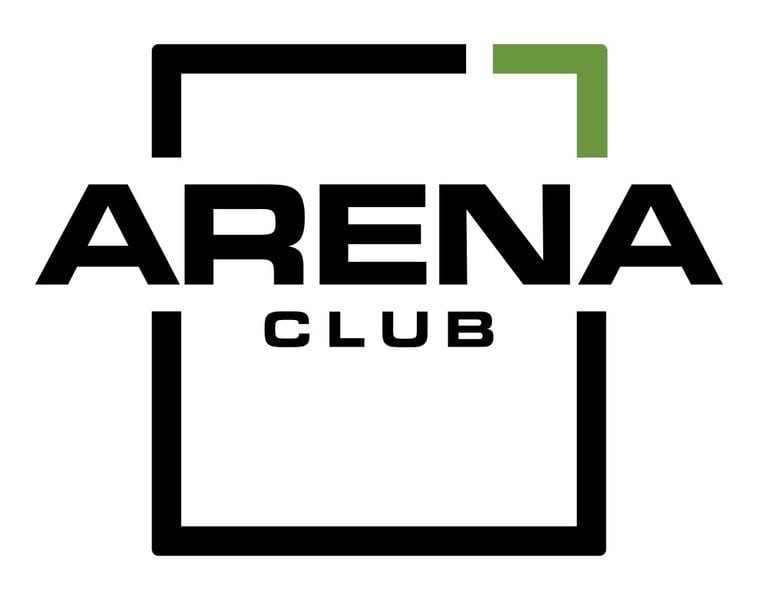 Three grading companies in particular have a chokehold on the industry, and we've reviewed them all before to talk about the difference in value and pricing. But now, a fourth company could be stepping into the arena alongside PSA, BGS and SGC…
Arena Club. 
Coming from Derek Jeter and his co-founder Brian Lee, The Arena Club is hoping to change the landscape of grading with some new offerings and services while keeping prices affordable for all.
Here's our detailed review.
Who founded the Arena Club?
The Arena Club was founded by Derek Jeter, the Hall of Fame shortstop, and Brian Lee. While Lee doesn't have as much name power amongst sports fanatics, his resume is quite impressive. He was the CEO of The Honest Co and also started LegalZoom, and he's now the Managing Partner of BAM Ventures, a VC firm based in Los Angeles.
According to the Arena Club's Leadership Team page, Derek Jeter is listed as the Founding Partner while Brian Lee is the Founder and CEO.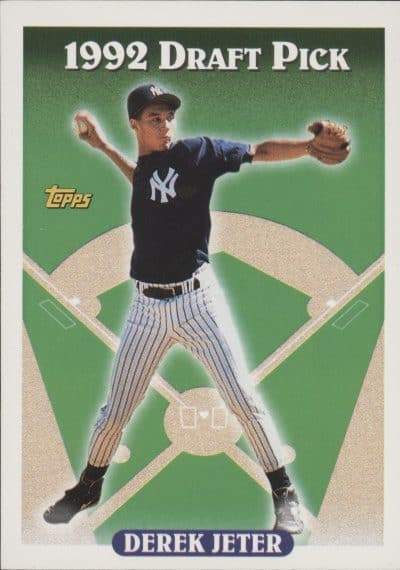 Intro to Arena Club card grading service: How it works
Arena Club has a surprisingly simple website, especially when compared to that of the other grading companies. Perhaps this is because the company is still in Beta mode, but we'll see how the site evolves over time.
Arena's Club's grading combines the human eye with AI, computer-based grading to be as objective as possible, and perhaps the most interesting offering of the platform is that you can "vault" your graded cards with Arena club.
The vaulted cards are stored in "The Showroom," which is unique to each collector, and you can sell cards on The Marketplace. You can also store cards graded by other grading companies, too.
Here's the basic process, per Arena Club.
SUBMIT YOUR CARDS: Send us your raw cards to get graded and vaulted, or send previously graded slabs to get vaulted. Our quick and easy submission form will autofill your card from our database.
RAW CARDS GET EXPERTLY GRADED: Arena Club's advanced grading process combines computer vision and expert graders, for accurate, transparent, and objective results. Learn more about Arena Club Grading.
CARDS GET VAULTED: We vault your cards with a secure 24/7 video surveillance facility, with temperature and moisture control. Every card is fully-insured and protected. You can also vault previously slabbed cards from other grading companies.
GRADED CARDS REVEALED: The Showroom is your digital collection of graded and vaulted cards. You can organize your Showroom like your binders back in the day. Create collections for your favorite player, team, rookies, and autographs, however you want. You can also add a personal touch with a description.
BUY, SELL, TRADE IN AN INSTANT: Our favorite part of Arena Club is the instant transaction process. No more waiting for the mail, or hoping the auctioneer is selling the real deal. Because every card is vaulted and authenticated by Arena Club. Buy, sell and trade your cards in the Marketplace.
The grading process at Arena Club
Arena Club's grading process combines some of the most desirable parts of the other major companies. The combination of human's weighing in on eye appeal mixed with artificial intelligence leads to a good mix of something that feels like BGS meets PSA.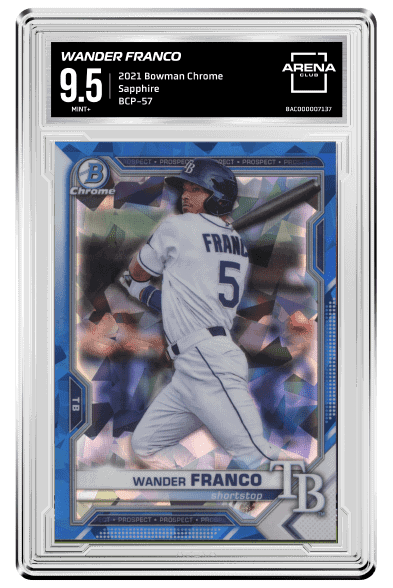 Here's how Arena Club details the process:
PREP AND INSPECT: Before the process begins, our expert graders glove up like a jeweler does before handling diamonds. Ensuring the few moments your cards are out of sleeves, they're handled with care. The package is opened under camera. We then match the card with your submission, then authenticate to ensure it's not counterfeit.
SCAN: Cards are then very carefully removed from top loaders and placed on a scanner to capture high-resolution images. Then the cards are placed right back into top loaders, safe and secure, with as little exposure as possible.
GRADE: Our expert graders, aided by computer vision and artificial intelligence, then examine every detail of every card. Cards are given four sub-grades (a fifth auto-grade is given to signatures), adding up to a more accurate and comprehensive overall grade. After that first round of grading, it's reviewed by another expert grader. Then a third round of review, before it is prepped for slabbing.
SLAB: Our gloved graders then carefully remove the card and prepare it for slabbing. Our ultrasonic welding machine creates an air-tight encapsulation, so your card is safe and secure in its new premium, custom slab. Then the slab is bagged in a sleeve.
VAULT & MINT: Vaulted cards are then secured and stored in our 24/7 secure surveillance facility with temperature and moisture control. Every card is fully-insured and protected.
How much does it cost to grade with Arena Club card grading?
One of the most exciting things about Arena Club is its current pricing. 
If you want to Grade and Vault your card, there's a cost of $25/card, regardless of the value of the card.
You can vault graded cards (PSA, BGS, SGC and CSG slabs) for FREE, at least for a limited time.
You can also get your cards graded and returned for just $35/card.
Reviewing Arena Club slabs: Looks and style
In a hobby that's heavily based on the appearance of the collectible, thankfully Arena Club's slabs look… really good.
They have a modern look and feel that some collectors might not gravitate towards, but here's a hot take: they actually look better than PSA's slabs (I say the same about BGS, though).
The composite score is on the top left of the card, along with the player name and card detail, and each card also has an "arena code" that functions as a unique form of ID for authenticity.

The subscores go on the back of the slab, right beside a QR code that directs to the card detail and Arena Club grading report.

Like BGS, Arena Club is color-coding the labels. There's a gold-bronze PERFECT 10, which is for a card that achieves 4 perfect subscores (like the BGS Black Label).
Gem Mint 10 card grades are silver with a black highlight.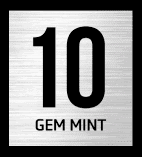 The rest of cards are the inverse – black with silver highlight.
You can click here to learn what makes a card receive a certain grades. 
Selling and sorting: The Arena Club showroom and marketplace
Arena Club has a showroom and marketplace unlike the major grading companies.
The Showrooms are unique collections curated by collectors. From the Showrooms homepage, you can view different collections such as that of Derek Jeter or Packman, the YouTube card collector. The sellers can post their cards to show off or to sell/field offers.
Every collector gets a unique showroom link they can share with their friends.
The Marketplace is more focused on selling. It's a sortable market of cards – both graded by Arena Club and other parties, with a fixed price and the option to make offers. The cards are scanned by Arena Club, so all the images look consistently awesome.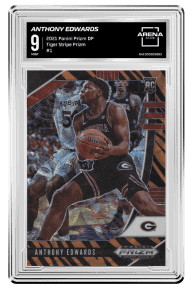 The verdict: What is the hobby saying? 
While Arena Club is still in its infancy, most of the hobby chatter is pushing back against the company. The logic? The market is already saturated with other grading options and there's no need for another grader/vault. 
That said, the uniqueness of what Arena Club is doing and its forward-thinking approach positions them to at least have a shot of breaking into the industry. They have the support staff to be around for a while, and if more collectors eventually come around to the idea, this is your chance to get in on the ground floor at very affordable grading prices. 
What do you think about Arena Club? Let us know your thoughts on Twitter @card_lines, and be sure to subscribe to our free newsletter for weekly industry updates.