Mystery Surrounding The Future Of Leaf Trading Cards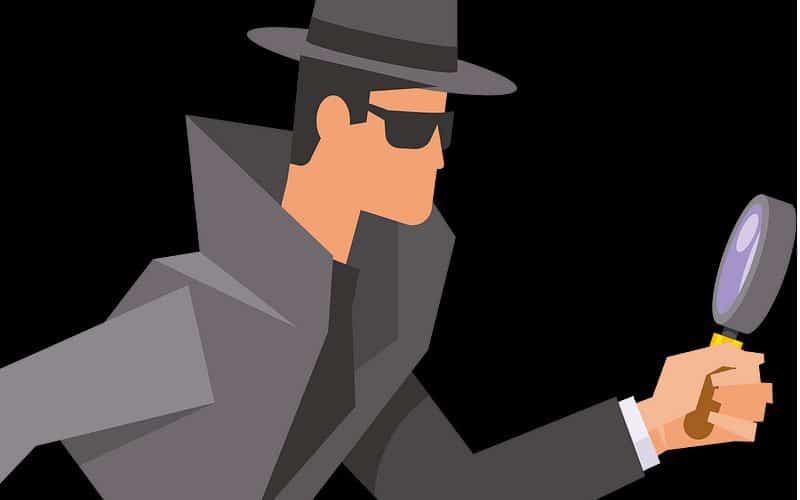 Hobby social media is buzzing with rumors and speculation about the future of Leaf Trading Cards. Brian Gray started the rumor mill with a series of cryptic tweets by Leaf founder and hobby personality.
Rumors spread on social media that Leaf Trading Cards had been sold to Fanatics. However, sources at Fanatics have assured us that this is not true. Nonetheless, Gray has continued to Tweet about upcoming deals and cooperation.
What is he talking about? No one is sure. But here is what we know about the Mystery Surrounding The Future Of Leaf Trading Cards.
Why is there a mystery surrounding the future of Leaf Trading cards?
A series of cryptic Tweets from Brian Gray got hobby social media buzzing in late April 2023.
On April 21, Gray Tweeted, "Thanks for the prayers, guys! Had an amazing meeting. Something I never saw myself doing may just be a reality. It's fun being wanted." But, of course, that already had the entire hobby guessing that the sale to Fanatics was going down. He responded to the speculation by posting, "Sorry for being cryptic, but it is legally necessary."
Grey's Tweets barely conceal the excitement that comes with one of those offers that in movies are written down on a piece of paper and accompanied by sly looks. In addition, whatever the offer is, he Tweeted, "It's fun being wanted," which undoubtedly means the interested party offered him a job he is satisfied with.
The Sports Card News Twitter account tweeted to Brian, "take the money if Rubin is offering it. Otherwise, you'll end up like Panini." To which the Leaf Trading Cards owner replied, "You know me. I will always be a factor no matter what, but you also know I am a guy of reasonable intelligence."
That response from Gray started a round of speculation that Leaf Trading Cards would soon be sold to Fanatics.
The deal is not with Fanatics
However, we can report that this does not appear to be true. A source at Fanatics has assured us that this deal is not occurring, and there are currently no plans for a merger between their company and Leaf Trading Cards. The source preferred to remain anonymous at this time.
Nonetheless, something big is clearly in the works. On April 25, Gray Tweeted, "To provide some clarity, Leaf Cards does not comment specifically on any rumors or speculation in the market.
However, I can say the following: Leaf discusses strategic opportunities with multiple parties. Therefore, we will not comment further until there is something concrete to comment on. Hope you understand."
Did that help quell the rumors and mess? Of course not. Ken Goldin commented, "You kind of stirred the pot a little; nah, you took the pot and shook it up and down; no wonder they are guessing."
What are Leaf trading cards?
Leaf has made its name by providing high-quality non-licensed sports cards at lower price points. It seems but s like they have been part of the hobby forever, but the modern incarnation of the company has only been around since 2010.
Brian Grey, the former manager of Razor Entertainment Group, took over the rights that year after doing his utmost to become a player in the sports card world for a while.
Razor Entertainment Group made waves in 2008 by signing Tim Beckham, America's #1 baseball prospect, to an exclusive contract. But, of course, that turned out about as well as Beckham's career did.
Leaf Trading Cards never had licenses to any of the significant US-based sports. They do produce licensed cards for poker and some martial arts sports, but strictly what the more prominent companies are not interested in picking up.
So instead, they focused on creating high-quality and auto-filled products. For example, they produced a popular series of cards commemorating Muhammad Ali's career and a hilarious set based on the popular Family Guy cartoon.
That approach did not allow them to compete with Panini and Topps, but it was enough to carve out a valuable niche in the hobby.
Why would Leaf cooperate with another player in the hobby?
Leaf Trading Cards has carved out a nice niche for itself in the hobby over the years. They have some hardcore fans and advantages, which we will discuss in depth. However, the sports card market is changing.
Most notably, small players are disappearing and are increasingly replaced with massive monopolies. Fanatics is becoming the most significant player in card production and will have a veritable monopoly on that side of the hobby when they receive the NBA and NFL rights.
But it's not just Fanatics. We have seen some very aggressive moves from PSA and eBay to push out smaller rivals in grading and sales. It is not that different from the process by which Amazon pushed out small retailers, first in books and then seemingly everything else. That is America today, and it sometimes seems like resistance is futile.
And there are good reasons why Gray may consider selling out or cooperating with a big player. Brian is undoubtedly aware of CEO Michael Rubin's ruthless steps toward rivals in the past and what they are doing to Panini right now. In particular, their aggressive pursuit of Panini employees with specialized expertise.
With the leverage and massive amounts of money behind Fanatics, there was probably another concern. Rubin could quickly sign many draft picks to exclusive contracts, making the continued release of their popular auto prospect products impossible to produce in the long term.
What do Leaf trading cards bring to the table?
However, Leaf certainly has carved a niche in the hobby and has some fans. If we examine their business structure and practices, we can note a few elements that may be of interest to other prominent players in the hobby.
Leaf has a few brands that are reasonably popular in the hobby. One example is the Pro Set line. That was a Dallas-based company from the late 1980s owned by entrepreneur Lud Denny.
They released a few well-known soccer and football sets back in the day. Unfortunately, they went bankrupt in 1994 for unpaid debts to the NFL Players Association. Leaf bought the rights and, in 2021, started producing cards with familiar and beloved designs.
Leaf Metal Baseball is also a great set with trademark flashy Leaf designs and many autos. They come with 6 autos per box; some fans swear by the product.
Shop for Leaf Metal cards on eBay
Leaf Trading Card advantages
Leaf Trading Cards own some rights for high school events that may be useful to an actor trying to challenge Fanatics. For example, the smaller company owns the rights to high school all-star games like the All-American Bowl.
Leaf also has some of the best quality control in the business, with well-centered cards and surprisingly good designs. Anyone who has ever graded Leaf Trading Cards will tell you they tend to get better grades than their more prominent name and fully licensed rivals.
After all, they have no choice but to do better than their rivals in every other metric since they do not have licenses for any major sports. Then there is the production infrastructure. Picking up some of Leaf's infrastructure could help a player obtain needed production metrics.
Then there is the customer service issue. Fanatics has always tried to provide a high level of customer service to its customers. And some in the hobby are aware of this because they provide Fanatics exclusive boxes and other sports cards through their representatives.
But Topps is not known for its excellent customer relations, to say the least. But Leaf, probably because they have less volume and do not have other significant advantages, have focused a lot of money and energy on this element of their business. That may interest anyone trying to challenge Fanatics in the future.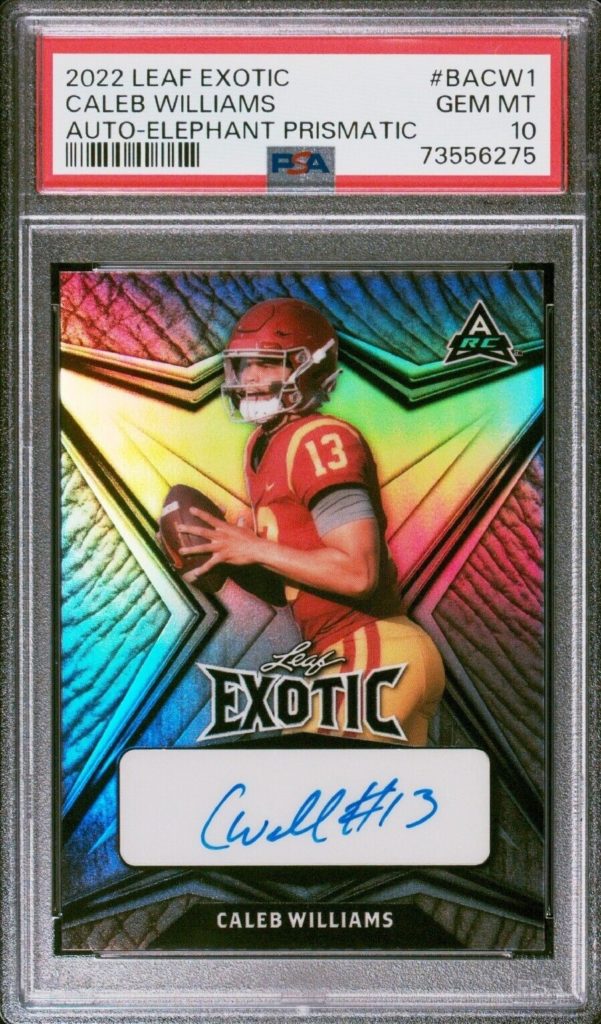 Leaf designs
Finally, Leaf has wonderful designs and inserts. Indeed, they seem to do far better than Topps on both, especially the latter. Fanatics will have large shoes to match the wonderful inserts that Panini has created over the years. Think, for example, of Kaboom!, Downtown, Stained Glass, or Net Marvels.
Undoubtedly, Topps has not made a single insert that can hold a candle to them. Indeed, they have sometimes resorted to copying the designs. Look at the Homefield Advantage series, for example. Therefore, any rival of Fanatics may want Leaf's help leveraging that advantage.
In the past, Gray has already speculated about this problem. He said the best way to get top designs for cards was to bring together a brain trust of talent from all the card companies:
"Could you imagine taking the best brands from all four companies? Your line-up would be phenomenal. And if you took the best people from each company, what a team you could build. You could build a great all-star team, but you're going to have to buy everyone you need."
That shows the kind of cooperative mindset that could be of assistance to any company cooperating with Grey.
So who is Brian Gray talking to?
Our first guess was Fanatics, and we prematurely ran with that story. I mean, I prematurely ran with that story. Sorry about that! But having talked to a couple of sources, it seems unlikely that Fanatics is the player in question. But, of course, that doesn't leave too many options in our hobby.
One possibility is that Leaf Trading Cards may be talking to PSA owners Collectors Universe. They are already moving to consolidate a firm link between sales platforms and grading. Could card manufacturing be next?
A large, powerful company may want to get in on the card production business before Fanatics acquires a monopoly. Some observers have noted that Collectors Universe has been raising large sums of money. On March 30, they announced raising $100 million in their latest round.
Collectors Universe has shown a willingness to allow their charismatic partners to keep running the show after purchasing their companies.
The most obvious example is Ken Goldin, who is still highly visible and runs the operations of Goldin Auctions despite selling. So that might explain why Gray is saying that he will remain involved.
Other possibilities include Panini and Upper Deck, the other remaining non-Fanatics players in the card production game. Panini is more likely to have the money to do so. And they could use the advantages Leaf brings regarding quality control and customer service. ]
They also seem to be fighting to assert their independence. The lawsuit against Fanatics for poaching employees shows that the Texas company wants to maintain its virility and keep fighting.
They may want to keep going independently, or they may wish to entice Fanatics into a significant bid for the company. Either way, buying Leaf Trading Cards would serve their purposes.
The final word on the mystery surrounding the future of Leaf trading cards
We don't know a lot about the future of Leaf Trading Cards. However, we will keep you updated as more information on this becomes available.
For most sports card watchers, this is not a very big story. But it does have significant implications and is worth watching. So let's start with the positive side of the story. Leaf has some great people, and they will help bring better designs, customer service, and quality control to Fanatics.
After all, Leaf Trading Cards has often outperformed Topps and Panini in many of those metrics. And if you are a fan of Leaf releases, you may finally get a chance to buy licensed versions of their cards.
The negative side is the general problem with big players like PSA and Fanatics monopolizing the hobby. The bigger they are, and the fewer rivals they have, the less accountability these behemoths are under.
We are concerned that when all opposition is dead and gone, PSA, Fanatics, and eBay will jack up prices and cut corners. After all, monopolies are not known for the high quality of their services. That is why we have anti-trust laws on the books in the United States. Not that they are ever enforced.