The Very Best Sports Card Releases In May: What To Buy And Which To Pass On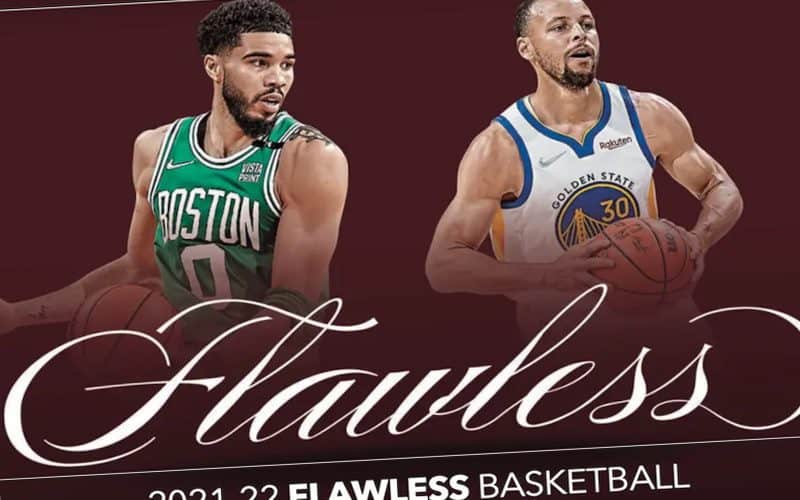 May is a quieter month of releases compared to the last two, but there are still some mark-your-calender drops scheduled for mid-month.
As always, here are the CardLines pick for cards to watch in May 2023. And, also as always, a feature on this list doesn't mean it's a must-buy. We're sharing honest thoughts on all products.
Here are the Cardlines picks for releases to watch in May. But please note: the release schedules are very fluid and move frequently.
These dates are not guaranteed (and with so many releases tentatively scheduled for May, it's a safe bet many of these will not release this month).
Noteworthy sports card releases for May
Mark your calendars. Here are some of the best releases to consider for the month of May.
2022-23 Panini Select Premier League Soccer (05/03)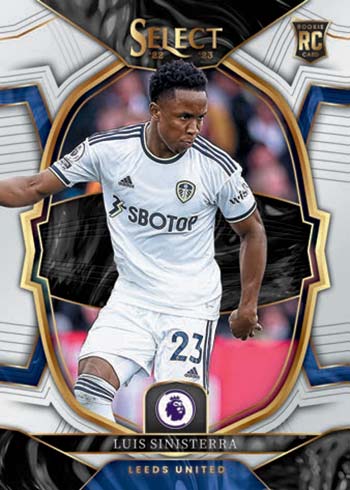 The first notable release for May is a soccer product: Select Premier League. This set is returning to once again feature all 20 Premier League teams, but there's no pre-order price upon writing this article (April 27).
Each box contains 3 auto or memorabilia cards, 7 inserts or insert parallels, 9 unnumbered base parallels, and 5 numbered base parallels.
Much like other Select sets, there are three tiers of cards to chase (Terrace, Mezzanine, Field Level) with a rainbow of parallels for each. The Ultra-rare inserts include Stained Glass, Artistic Impressions, Visionary and Team Badges. Find one of each per case, on average.
Shop for boxes on 2022-23 Panini Select Premier League
2022/23 Panini Donruss Optic Basketball (05/10)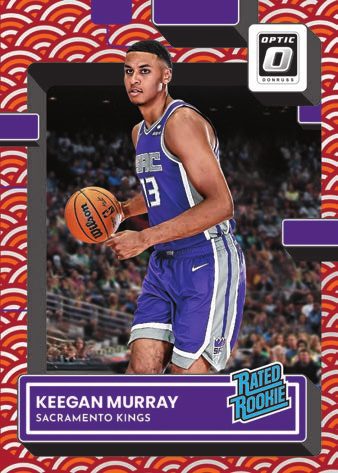 Donruss Optic Basketball is set to release for just $380 as a pre-order, making it the most affordable Optic release since 2020. And while the price dropped, the quality hasn't. It's still the product we know and respect, with 20 packs of 4 cards per box.
Each box delivers a 250-card set, including 50 rated rookies, and you should expect 1 auto per box, too. The colors are just as exciting as ever.
Hobby-exclusive parallels include: Photon, Basketball, Orange (#'d/199), Lime Green (#'d/149), Red (#'d/99), Pink Velocity (#'d/79), Blue (#'d/49), Black Velocity (#'d/39), Gold (#'d/10), Green (#'d/5) and one of one Gold Vinyl.
Shop for 2022-23 Panini Donruss Optic Basketball on eBay
2022-23 Panini Donruss Optic Football (05/10)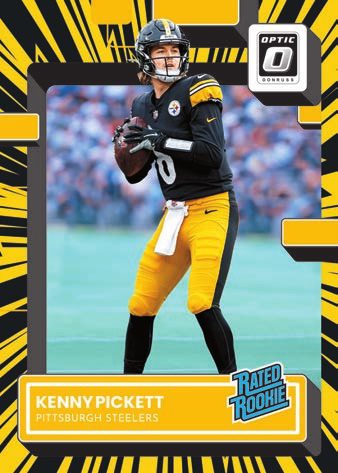 What are the odds that Optic football and basketball actually drop on the exact same day? It seems slim-to-none, particularly because these popular products would cannibalize sells from each other.
It would be a dumb release, but for now, Optic Football and Basketball are scheduled for the same day. Somehow, despite the rookie class being much worse than basketball, Optic Football is pre-ordering for $575.
Apart from the price, though, most of the description above remains the same: 20 packs of 4 cards, 1 auto, 10 parallels, etc. Basketball is a much better bang for your buck.
2022-23 Panini Crown Royale Basketball (05/17)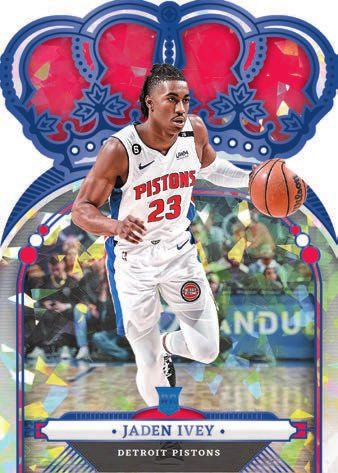 Crown Royale is a brand I might not even feature on a busier month, but in a quiet May, it's somehow one of the headliners. Expect one pack of 8 cards in the $375 box, and each box conations 1 autograph and 1 memorabilia card.
This is a big roll of the dice and only redeemed by the chance to pull a Kaboom! card, but as a friendly reminder, this is the same product that let collectors figure out which boxes had a Kaboom! using the serial number on the box.
I'd take Optic hoops over Crown Royale eight days a week, but this is still one of the biggest releases in May.
Shop for 2022-23 Panini Crown Royale Basketball hobby boxes on eBay
2022 Panini Encased Football (05/24)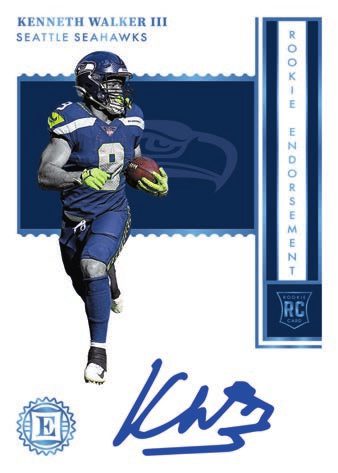 Feeling Risky? Encased is the product for you. Each $575 box contains 5 cards: 1 encased autograph, 1 additional auto, 2 memorabilia cards, and a base/parallel.
At over $100/card, you better hope that you hit a good rookie autograph, which will be difficult considering there aren't any good rookies. (Okay, joking aside, none of the 2022 rookies save maybe Pickett seems poised to hold any long-term value).
True to the name, one of the autos comes encased in a one-touch holder with a security sticker, but this feels a bit gimmicky. How hard is it to have a one-touch on hand for big autos? Not very, which ironically is also how interested I am in this product.
Shop for 2022 Panini Encased Football cards on eBay
2022 Panini Immaculate Soccer (05/24)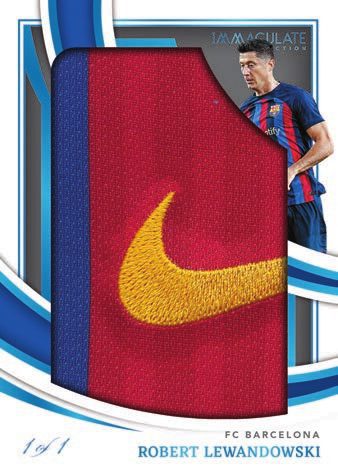 Immaculate Soccer is one of the most high-end soccer releases every year.
While we don't have a price yet, we know that it includes 5 autographs or memorabilia cards plus 2 base cards per 7-card box. Previous years sell for about $1500, so that's a fair estimate for release day price, here. With the 2022 set, the big money will be found in autographs.
Per Panini, "Look for an autograph checklist that features the cream of the crop, including Christian Pulisic, Erling Haaland and Kylian Mbappé! Retired players on the autograph list include the likes of Kaká, Andrea Pirlo, as well as David Beckham!"
This product also includes a lot of booklet cards, which are just as exciting as mowing your yard. Still, very solid soccer product. Just a very expensive rip for a 7-card box.
Shop for 2022-23 Panini Immaculate Soccer boxes on eBay
2023 Panini Chronicles Draft Picks Football (05/26)
I'm not doing my civic duty if I don't include Draft Picks 2023 on this list, if only to tell you to stay away. Each box is pre-ordering for $175 and includes 3 autos, 1 memorabilia, 2 spectra inserts, 6 holos, 12 optics, and 1 silver per box.
As I've written before, these college-uni cards never hold long-term value and they're just a watered-down product that doesn't age well, but this year it's even worse.
The only appeal of Chronicles Draft Picks, typically, is that it's the first licensed college cards for the soon-to-be NFL rookies, but this year Bowman University beat Panini to the punch. Avoid this one.
Shop for 2023 Panini Chronicles Football Draft Kings cards on eBay.
2021/22 Panini Flawless Basketball (05/26)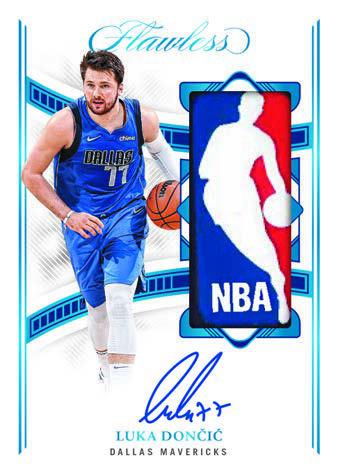 Opting for a briefcase over a box as the delivery vessel, Flawless sets the bar for high-end products. The boxes never retail for less than $10,000, so even though we don't have an exact figure yet, we can estimate about $12,500.
Note that this is 2021/22 basketball, so switch gears and think of Cade Cunningham, Mobley, Giddey, and that rookie class. Nothing like releasing products from two different rookie classes on the same day!
Each box has 9 autograph or memorabilia cards and a diamond card. Plus, of course, the briefcase. If you're looking to take a huge swing, Flawless might be for you, but I could never recommend opening one of these!
2022 Panini Select Football (05/31)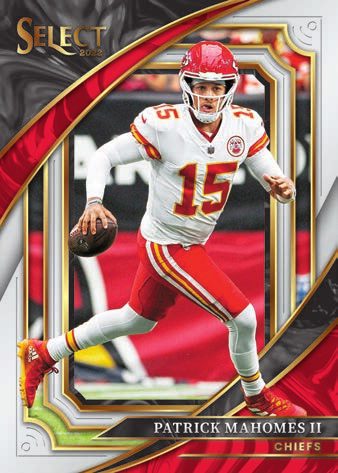 Select is usually a late-season release, but the fact that it's coming out closer to the 2023 season than the 2022 season is exhausting.
Thankfully, we'll have some exciting 2023 quarterback prospects to turn all our attention to before this one drops. That said, the boxes are pre-selling for $600 and contain 2 autographs, 1 memorabilia, 10 silver prizms, 5 other prizms, and each case has 1 Zebra parallel if you're feeling really lucky.
Perhaps the most exciting thing about this box, as Panini notes, is the chance to "Look for XRC Mystery Redemptions which will feature some of the first cards of the 2023 NFL Draft picks!"
The best mysteries are the ones that are already solved as soon as you get them. Go Panini!
Shop for 2022 Panini Select Football boxes on eBay
2023 Topps Heritage Baseball (05/31)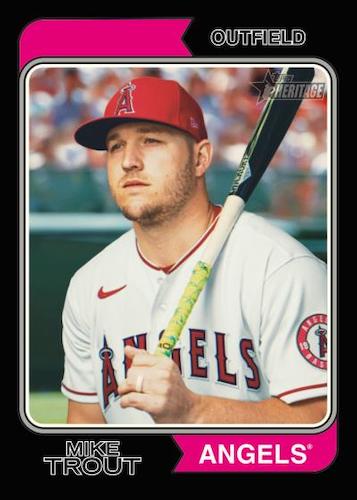 Topps Heritage isn't a head-turning release, but it's about the only noteworthy baseball drop of the month so we're tacking onto the list. Each box is only $100, which is nice for any major licensed hobby hox, and they contain 24 packs of 9 cards.
There's no guaranteed auto, with 1 auto or memorabilia card per box, but there's a guaranteed box loader, which is always fun. This year's set is based on the 1974 Topps Design and is a great rip for parents with young collectors getting into the hobby thanks to the price point and design.
Not only can you explain that the design is almost 50 years old, but you might get asked if there was electricity back then, too. 
Other notable releases
What are you looking forward to ripping or holding?
There are some big releases dropping in May and we've got our eye on several. Let us know what you're most excited about on Twitter @card_lines, and subscribe to our free newsletter right here.
Twice a week, we're bringing exclusive hobby news, offers and tips straight to your inbox.