What You Need To Know About Panini Instant Cards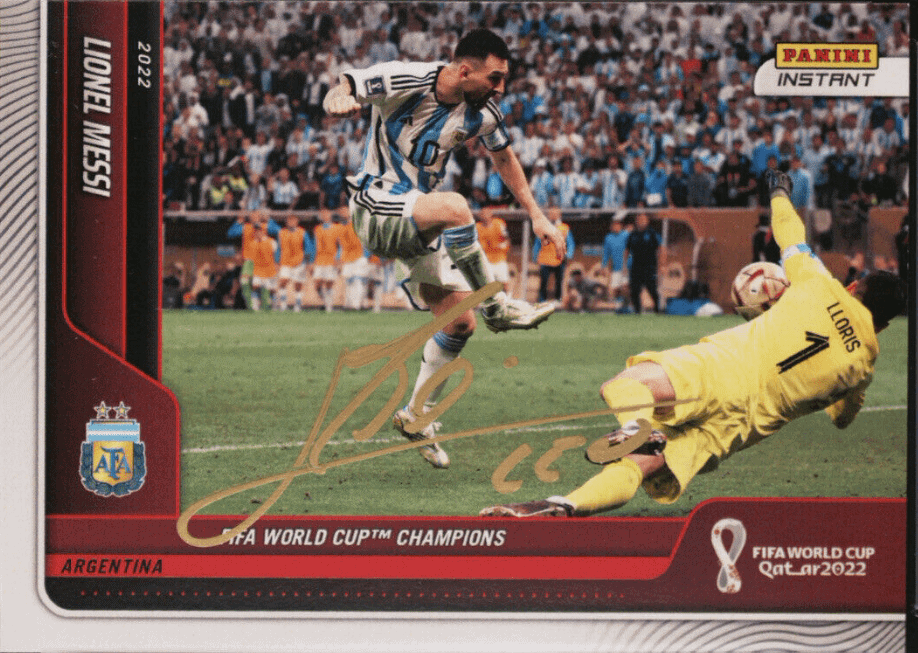 The thrill of pulling a rare or sought-after card is something truly special, and it's a moment that excites collectors everywhere. But what if there was a newer, more innovative way to collect cards that reflect events in the moment?
Enter Panini Instant cards. Instead of waiting months or years to see a card about a moment that nobody remembers anymore, Panini Instant offers cards featuring major moments within days.
Shop for Panini Instant cards on eBay
What are Panini Instant cards?
Panini Instant follows a similar concept as Topps Now, except of course with Panini's offering of sports. The idea is simple: as events happen over the course of the season or in the playoffs, create a card commemorating that moment forever while it is still fresh in people's minds.
It is like a snapshot of sports history that can be added to your card collection. Comparatively, traditional cards pulled from packs tend to have an emphasis on an entire season. A key difference between Panini Instant and Topps Now is that Panini adds the print run to the card, Topps does not.
This small difference can be a huge selling point for collectors who enjoy the prestige of owning a limited item.
Shop for Panini Instant cards on eBay
How do Panini Instant cards work?
So, how do these work? It's a pretty straightforward process. A significant sports event occurs, ranging from the announcement of NBA seasonal awards to exceptional performances in-game.
Panini recognizes these events and creates a card, with a price based on the print run. Cards are then listed for individual sale on Panini's website. You can expect to pay anywhere from $9.99 for a base Instant card to $749.99 for a 1/1.
Shop for Panini Instant cards on eBay
The appeal of Panini Instant cards
Although it's a novel concept, there's not a ton of popular demand for Panini Instant cards. A major aspect of card collecting is the chase, and these don't offer anything in that department.
Additionally, there have been some concerns about the quality of Instant cards. It seems Panini doesn't value production quality for these and it shows in the demand. There are some exceptions to this, like the 2018 Luka Doncic Panini Instant Rookie cards.
Several were made of Doncic his rookie year, including one to commemorate an impressive game where he brought in 15 rebounds. However, the most valuable of the Panini Instant cards made in 2018 for Doncic was an autographed 1/1 Lucky Endorsements parallel.
It recently fetched an impressive value of $4,051 on eBay. With an incredible career expected from Luka, it's not surprising demand for his cards from any product are in high demand.
If you aren't interested in investing, Panini Instant can be a great product for you. It provides a rare opportunity to collect cards from players who may not get much attention in major releases.
Shop for Panini Instant cards on eBay
Final thoughts on Panini Instant Cards
Although Panini Instant is a nice idea, some elements of its execution have been a letdown for collectors. It can be a neat item if you are a fan of a certain player and want to memorialize a moment, since it's impossible to know if that moment will ever make it into a release.
Investors should stay wary of Instant products though, since not many cards are in-demand.
Shop for Panini Instant cards on eBay
Panini Instant Cards frequently asked questions
Further Reading
Interested in other Panini products? Check out some of the Cardlines write-ups below.