1963 Topps Baseball Set: Top Ten Cards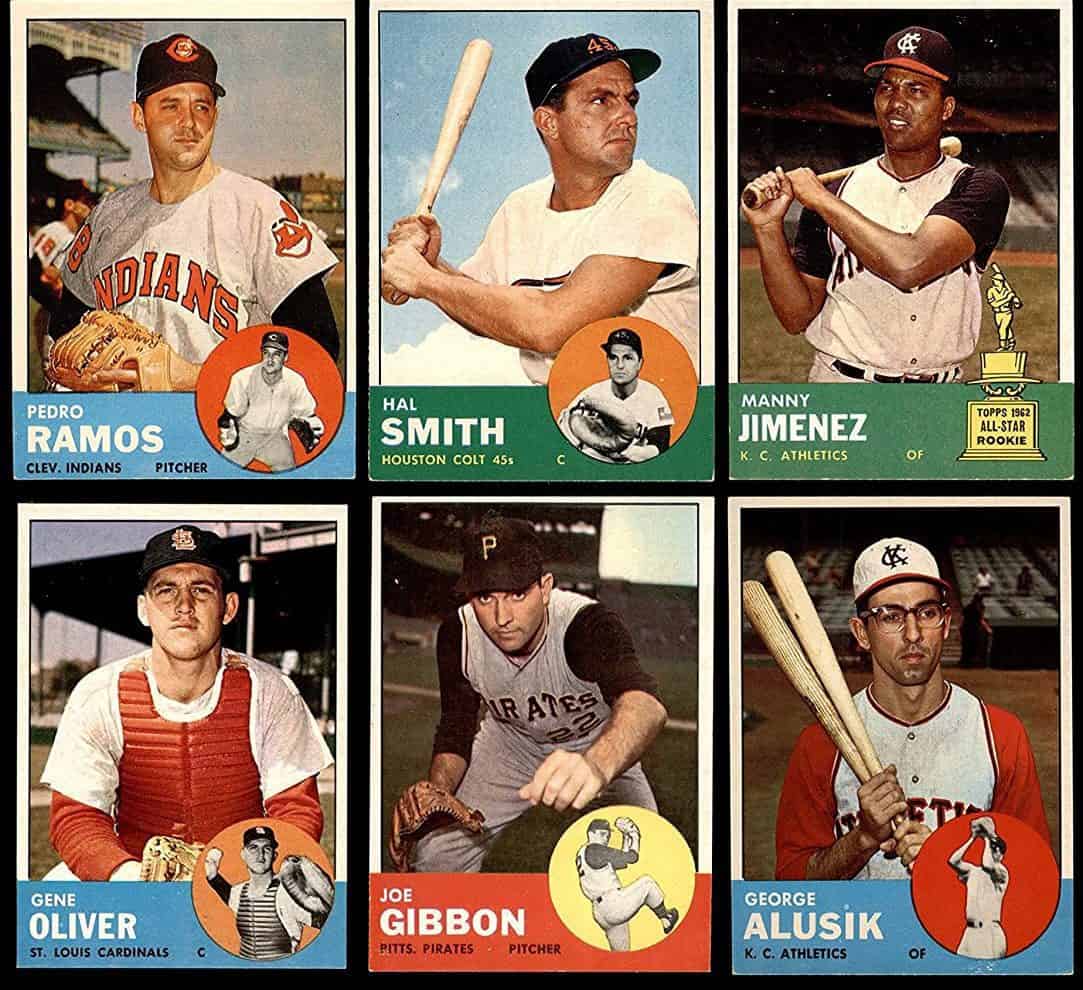 The 1963 Topps baseball set has been quite popular with collectors over the years. The vivid colors and design pattern are reminiscent of the 1953 Topps set, discussed on our site here Top Ten Cards from the 1953 Topps Set – CardLines.com.
The key rookie cards of Pete Rose and Willie Stargell are complemented by the cards of iconic players such as Mickey Mantle, Willie Mays, and Hank Aaron.
This is a popular set. Indeed, PSA and SGC have graded a quarter-million 1963 Topps cards (about 223,000 for PSA and 21,000 for SGC). All-Vintage Cards rates this issue as the best Topps set of the 1960s. So, let's take a deeper dive into the Topps 1963 Set cards.
The History of the 1963 Topps Set
After battling Bowman in their early years for market share, Topps was a virtual monopoly by the start of the1960's. The company celebrated by releasing the 1963 Topps release with an appealing and widely popular design.
The pattern is similar to its 1953 design, featuring crisp player images accented by a small circle in the bottom corner, which houses a small black and white image with a colored background. The main difference is that these were based on photos, not paintings as 1953 was.
The card backs feature a layout of black ink on a yellow background. The printing itself tallies career major league statistics on a season-by-season basis. Along with these statistics, the back of the cards features relevant biological information and a small cartoon (as was the Topps style) with a short blurb about the player.