The Most Notable November Sports Card Auctions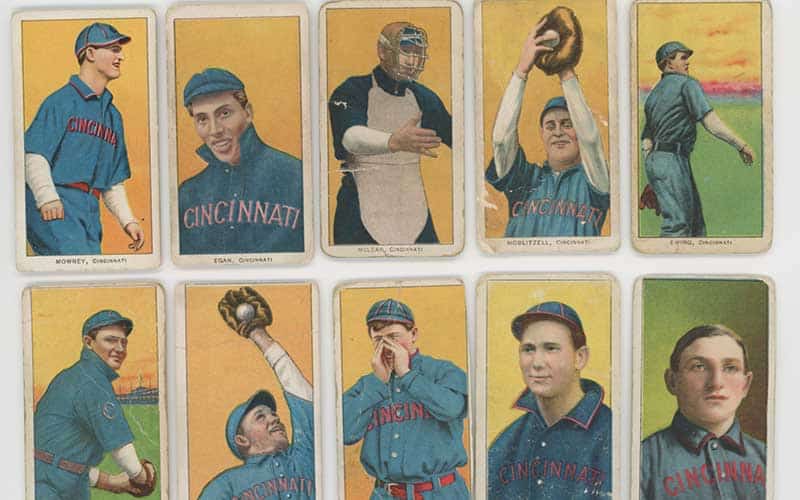 November brings the end of the baseball season, while football, basketball, and hockey seasons all get into full swing. The leaves change and drop, and the holidays start.
The baseball hot stove season starts to heat up, including lots of Hall of Fame discussions. While everything else is cooling down or heating up, the steady drumbeat of auction action continues.
What do the major auction houses have for us this month? Read on!
The Memorabilia Network Heroes, Icons & Legends
A new entry this month comes from the Memorabilia Network. There are some exciting and high dollar items in this one, though, so it's worth checking out.
Memorabilia Network Auction Basics
| | |
| --- | --- |
| Auction: | The Memorabilia Network Heroes, Icons & Legends |
| Website URL: | https://tmnauctions.com/ |
| Auction Dates: | Ends: 11/06/2022 7:00 PM PST |
| Bid Open: | Open |
| Number of Lots: | 910 |
| Bidding Guide: | Auction Guide |
| Buyer's Premium | 15% |
Memorabilia Network Items of Note
The headliner items here are lots of Muhammad Ali items, including the centerpiece, an Andy Warhol screen print titled "Muhamad Ali, 1978" that is signed by both artist and subject. It's expected to go for $800,000 to $1.2 million.
There's a 1952 Topps set graded by PSA. A Jackie Robinson signed yearbook. Even a Michael Jackson stage-worn white glove. There are some interesting Clayton Kershaw items. Sandy Koufax, too.
There's also a series of signed items from the movie "A League of Their Own".
There are thousands of autographs and lots of really interesting items to unpack here. It's absolutely worth a scroll through.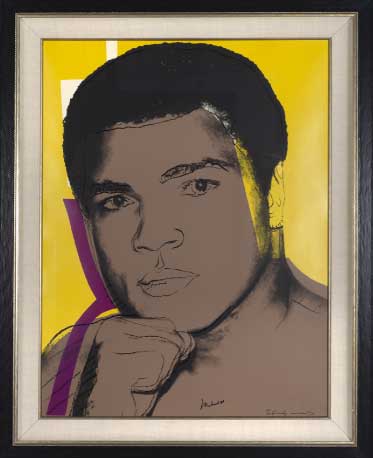 Clean Sweep Auctions $5 Reserve Auction
The Clean Sweep Auction features, as the title suggests, all items starting with a low $5 reserve price. That should lead to bids on most every item in the auction.
This one is basically all baseball, and focused on old baseball, with 96% of the auction consisting of baseball items from 1960 and before.

Clean Sweep Auction Basics
Clean Sweep Items of Note
The focus here is old baseball, and it starts with very old baseball. There's an 1887 Old Judge and an 1888 Allen & Ginter to start. As we cross into the early 1900's we have almost a museum of old cardboard. There are T206s, Cracker Jacks, E135s, Goudeys, and Play Balls.
As the parade of treasures moves into the post war era, we get lots of early Bowman, including this "low grade but pretty" 1950 Bowman Ted Williams. There are stars, commons, graded, and ungraded. A little something for everyone. There's a 1952 Bowman Mantle that should fetch a solid price.
There's a lot to like here, but some of my favorites are the rarities and the oddballs. A great example is the Ron Santo 1970 Dunkin Donuts Cubs Bumper Stickers (link). Up here in Dunkin' territory, that'd look cool on my truck bumper.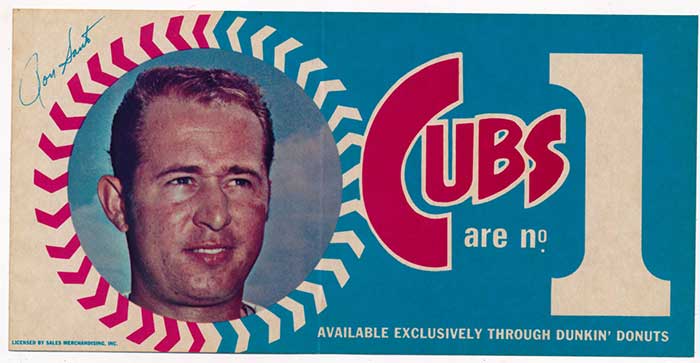 Sterling Sports Auctions Auction #107
Another new entry this month, Sterling Sports Auctions brings us it's Auction #107. This auction skews heavily towards baseball and pre-war, but has a mix of items across sports and years.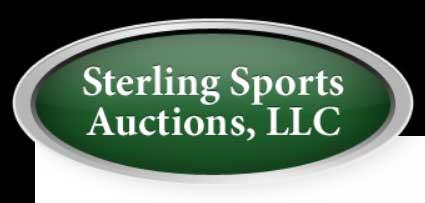 Sterling Sports Auction Basics
Sterling Sports Items of Note
As we mention above, the auction has a lot of pre-war cards, especially in baseball, and there are some gems. For example, the 1934 Goudey Lou Gehrig PSA 2 is a great card, even if it's a little worn. The 1956 Topps Jackie Robinson SGC 86 is another beauty and in nice shape.
There are some interesting complete sets included, some with a mix of raw and graded cards.
While not offering a huge selection of other sports, there are some basketball, football, and hockey lots worth checking out.
My favorite item may be the early 1900's Bill Dahlen Cabinet Photo. As you know, we here are Cardlines are big fans of everything Hall of Fame. Dahlen has a compelling case as an overlooked early star who should be in the hall. Maybe someday!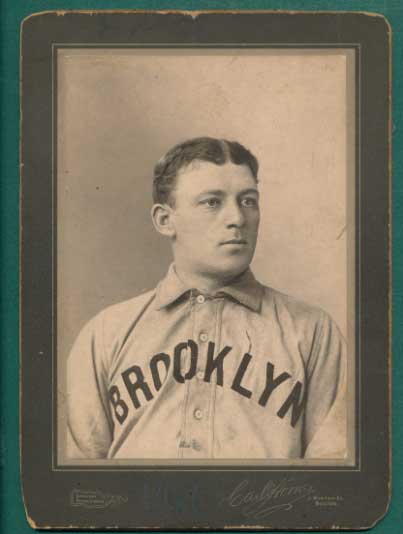 Grey Flannel Auctions Holiday Auction #59
Closing on November 13th, the Grey Flannel Auctions Holiday Auction #59 focuses on memorabilia. There are bats, jerseys, balls, and so much more across all sports.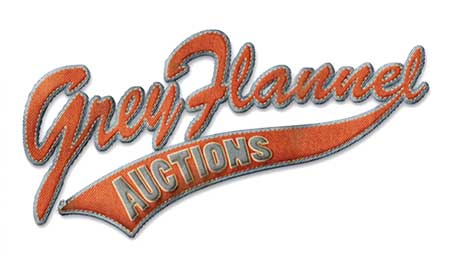 Grey Flannel Auction Basics
Grey Flannel Items of Note
Any time you look at an auction and the first few items include a Ty Cobb Bat, a Babe Ruth Bat, and a Ruth Signed Baseball, you know it's a serious affair. There's a Joe DiMaggio cap, Derek Jeter Jersey, and Aaron Judge Bat.
Basketball fans will find Michael Jordan jerseys, basketballs, and enough shoes to fill a closet. You'll also find items from LeBron James, Larry Bird, Stephen Curry, Magic Johnson, and more.
There are lots of football pieces, both college and professional. This includes items from Marcus Allen, Jim Brown, Brett Favre, and more.
Hockey fans won't be left out in the cold with jerseys from Sidney Crosby, Mario Lemieux, Bobby Hull, and Patrick Roy, among many others.
Also represented are other sports and Americana. The Americana items include autographs from presidents, the Wizard of Oz, and Robert E. Lee's wife.
My favorite? I'm going into the Americana category for the "The Highwaymen" Multi-Signed Framed Display (link). For the uninitiated, that a country super group featuring Johnny Cash, Waylon Jennings, Willie Nelson, and Kris Kristofferson.
Collect Auctions Fall Auction
Collect Auctions Fall Auction beings on October 31st and ends on November 17th. This auction is heavy on vintage and baseball. The other thing to note here is that the starting bids for many items is fairly high. This will reduce the total number of bids to get these items to their true value. It will be interesting to see how the items with high initial bids fare.

Collect Auctions Auction Basics

Collect Auctions Items of Note
This auction has a lot of the classic cards you'd expect to see if a top auction of vintage baseball. There are T206 Ty Cobbs graded by BVG and SCG. 1939 Play Ball? There's a Ted Williams and a Joe DiMaggio. 1933 Goudey? We find both a Babe Ruth and a Lou Gehrig. 1952 Topps? You'll find the iconic Mickey Mantle and Jackie Robison.
You'll find slabbed 1986 Fleer Basketball, including Michael Jordan. Hockey fans will find a Bobby Orr RC and Wayne Gretzky stick.
We find a lot of unopened material, here, ranging from graded packs to wax boxes to wax, rack, and set cases. These range across sports and non-sports, from Star Wars to the Smurfs.
There's a Christmas card signed by the late Queen Elizabeth II.
My favorite? I'm going campy here and saying the two-box lot of 1978 Donruss Sgt. Pepper's Lonely Hearts Club Band Wax Boxes. For those who haven't seen it, this movie has Beatles songs at its heart and features Peter Frampton, the Bee Gees, Steve Martin, Aerosmith, Alice Cooper, and George Burns. It's crazy, campy, "bad move that's great" late 70's fun. I'd so crack those wax boxes!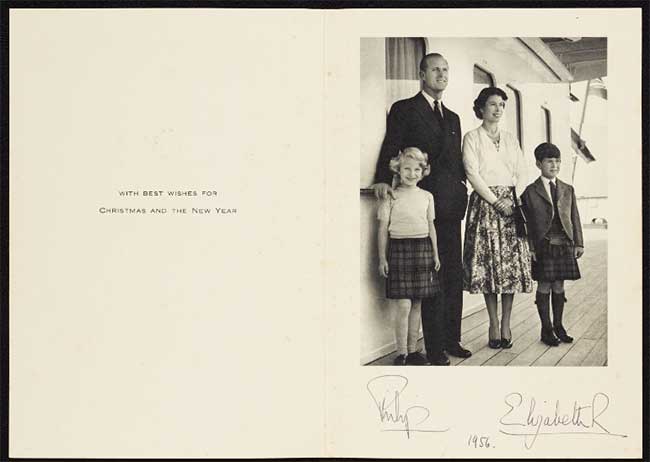 Heritage Auctions Fall Sports Catalog Auctions
Baseball and Football are the headlines here, making up a combined 75% of this auction, although all sports are represented. Cards make up the bulk of the auction, but there's some interesting memorabilia as well.

Heritage Auction Basics
| | |
| --- | --- |
| Auction: | Heritage Auctions Fall Sports Catalog Auctions |
| Website URL: | https://sports.ha.com/ |
| Auction Dates: | End Thursday November 17th 10:00 pm CT (Extended bidding through Nov 19th). |
| Bid Open: | Open |
| Number of Lots: | 3,540 |
| Bidding Guide: | Heritage Auction Bidding Guide |
| Buyer's Premium | 20% (min $29) |
Heritage Items of Note
With over 3,500 items, there's a lot to unpack here. It's really worth a scroll through on your own, but I'll do my best to hit on a few highlights. As mentioned above, baseball and football are the name of the game. The featured items include a lot of impressive old cardboard.
Looking for baseball icons? There's plenty of Babe Ruth, Ty Cobb, Jackie Robinson, and Satchel Paige. Mays, Mantle, and Pujols are all represented as well.
Football fans will find examples of Tom Brady, Jim Brown, and Johnny Unitas. There are several Super Bowl Rings to choose from.
Basketball fans will find premium items of Michael Jordan, LeBron James, and Stephen Curry.
There's lot of interesting unopened material, including an original 1985 Garbage Pail Kids box.
My favorite item? While I'm far from a Pete Rose fan, it's pretty amazing that they're offering up the trophy he received as the 1963 Rookie of the Year.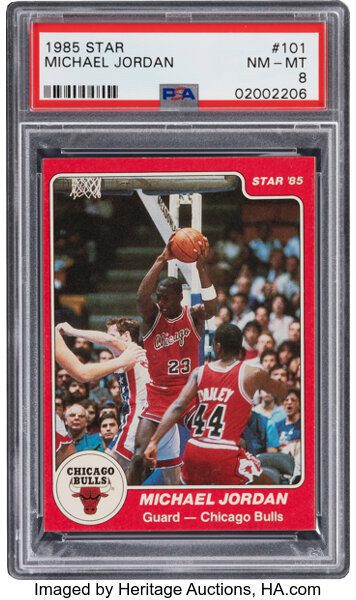 Other auctions of note
The Collector Connection Non-Sports Cards & Comic Books VIII auction closes on 11/6/2022 10:00 PM EST and features a number of interesting items. If you have interests in this area, we recommend you check it out.
Final thoughts on November auctions
There's a lot to like in November's auctions. As the weather cools, we recommend you stay warm and pass some time checking out some of the impressive items available for bid this month.
Cardlines Auction house reviews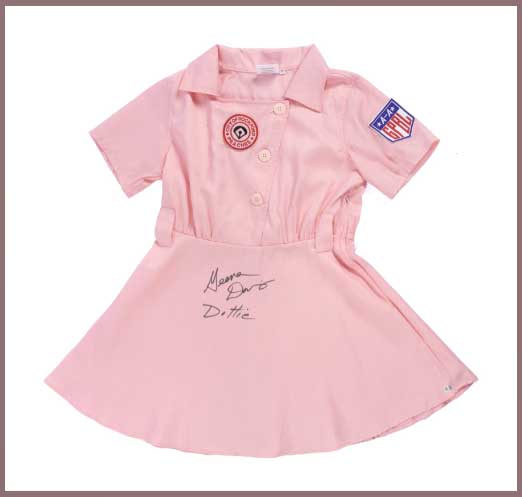 Other sports card auctions by month